We have found all the top Center Forward (CF) options available in eFootball 2024 that suit every budget and playstyle. So, whether you're just starting out or ready to build an elite squad, there is a prime striker here to help lead your attack to victory. From a young pacey German sensation to the most expensive eFootball 2024 Best CFs.
Table of Contents
Each player listed below is not only capable of scoring goals but has distinct traits valuable in most formations on eFootball 2024.
Bartosz Białek – 72 Ovr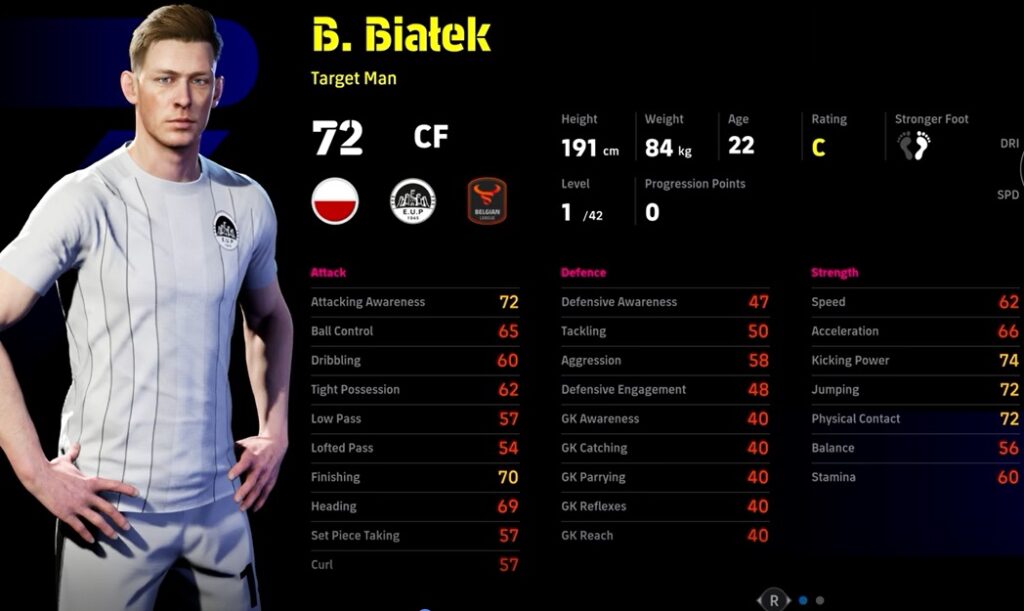 At a steal of only 13k GP, Bartosz Białek is one of the top eFootball 2024 CFs you can get for a very low price. His outstanding physicality and header accuracy make him a constant danger on crosses and long balls. Whether starting or off the bench, Poland can showcase his quality as a target man who plays for minimal cost.
Youssoufa Moukoko – 75 Ovr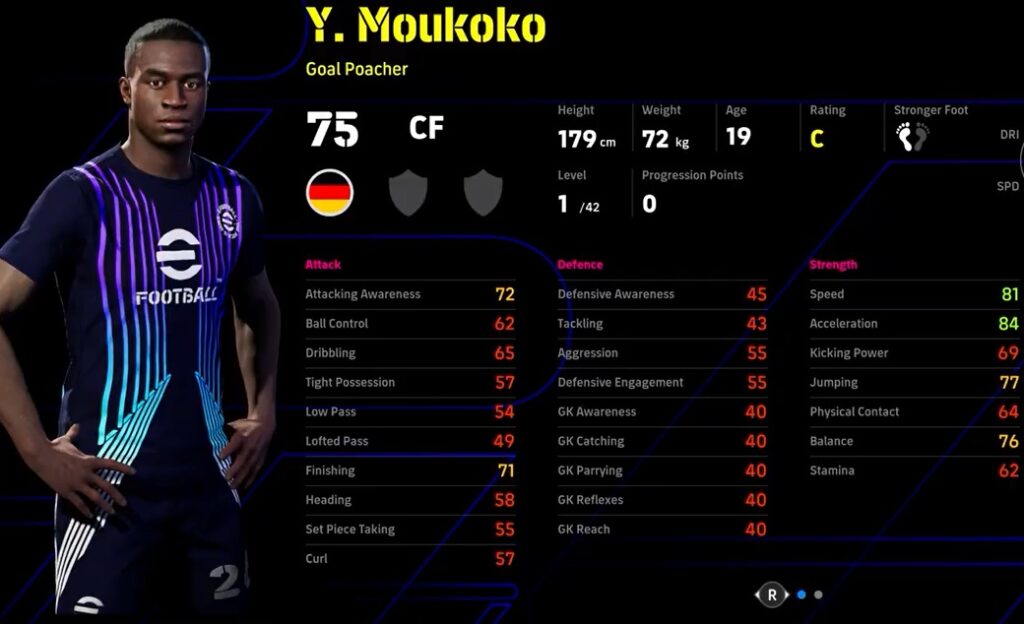 At just 39,000 GP, Youssoufa Moukoko provides excellent value as a starter CF. His rapid speed combined with decent finishing and power shooting allows him to run freely behind defenses and score. While still in his developing stage, many attribute points Moukoko has now meant over time he can become a well-rounded goal threat. For under 50k, this German young CF offers performance now with an upside for the future.
Jonathan David – 78 Ovr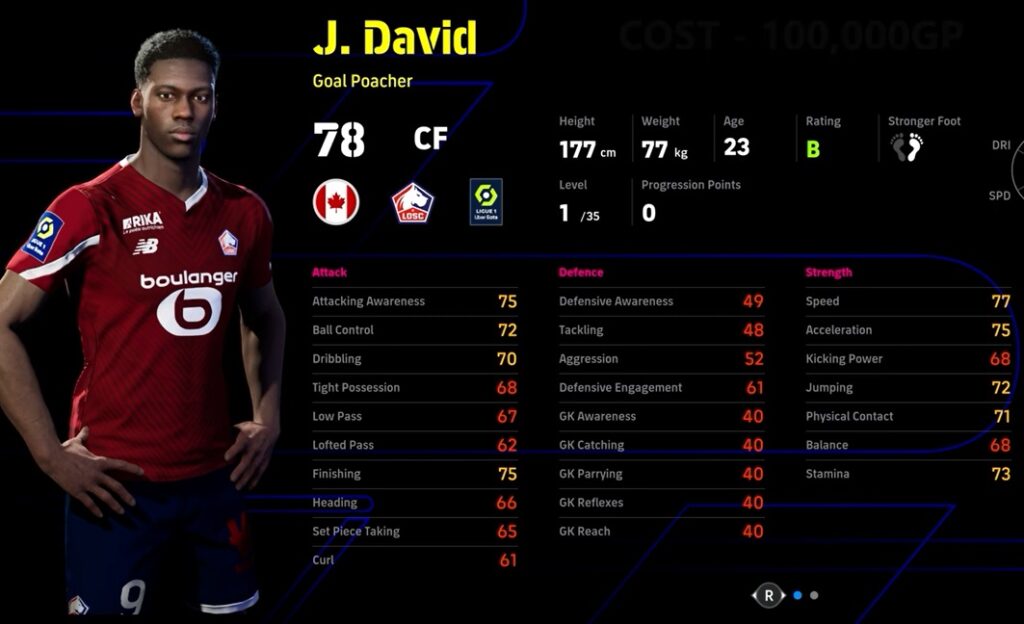 For 100k, Jonathan David matches the speed and skills of pricier options like Haaland and Martinez. His gold-poacher playing style, pinpoint finishing and form ensure goals game after game. You should go for the Canadian because he is substantially cheaper than his rivals.
Randal Kolo Muani – 80 Ovr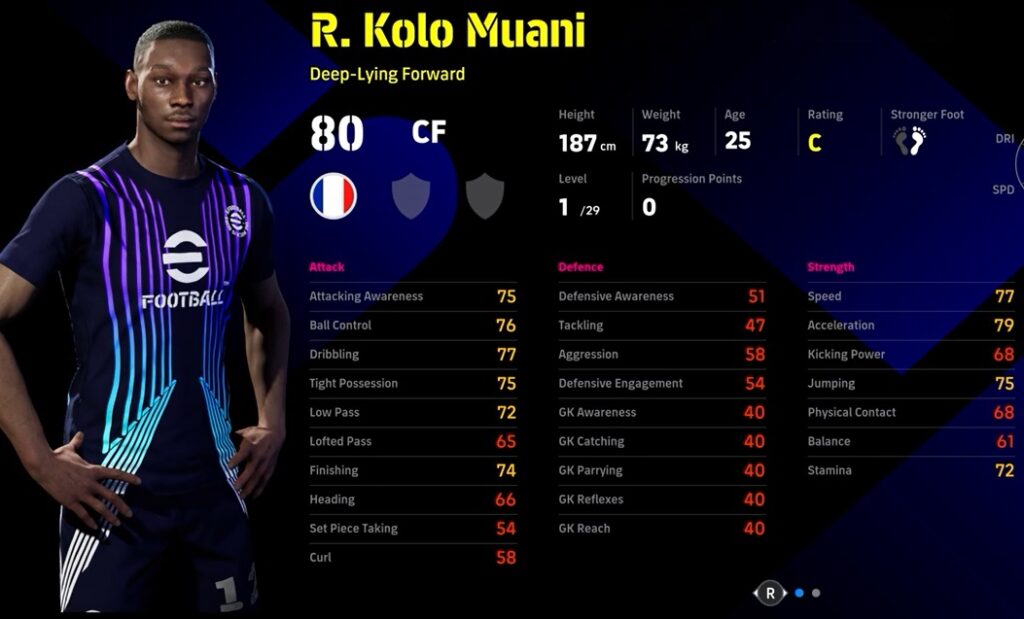 Slightly pricier at 110k GP, Randal Kolo Muani plays more conservatively as a deep-lying forward. This unique CF trait takes practice to master, but his offensive awareness and technical skills shine through once you do. As one of the best CFs, the French striker only precision in the penalty area when he shoots.
Cristiano Ronaldo – 81 Ovr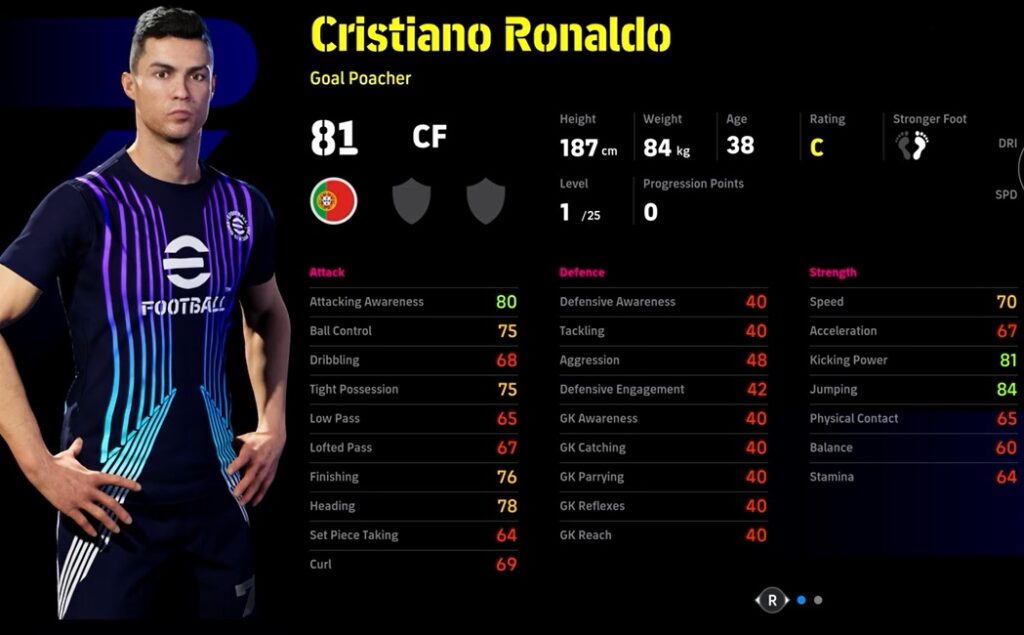 Portuguese and Al Nassr's superstar, Cristiano Ronaldo, demands a spot in every squad at 120k GP. Though not the quickest, his finishing ability is almost unmatchable. All you need to do is simply put the ball in his vicinity while at the box and watch successfully the ball will be forced into the net.
Lautaro Martinez – 81 Ovr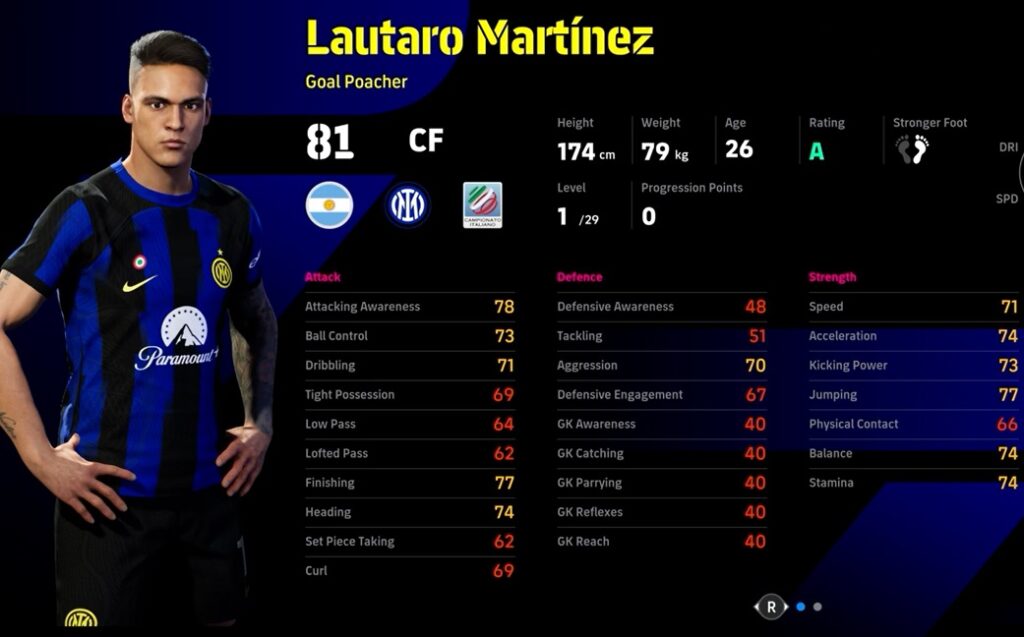 For 170k, Lautaro Martinez has one of the highest standard finishing and attacking awareness ratings as CF in eFootball 2024.
Due to his goal-poacher special skills, unwavering form, and 81 overall ability, Martinez is ranked third among eFootball 2024 best CFs.
Erling Haaland – 84 Ovr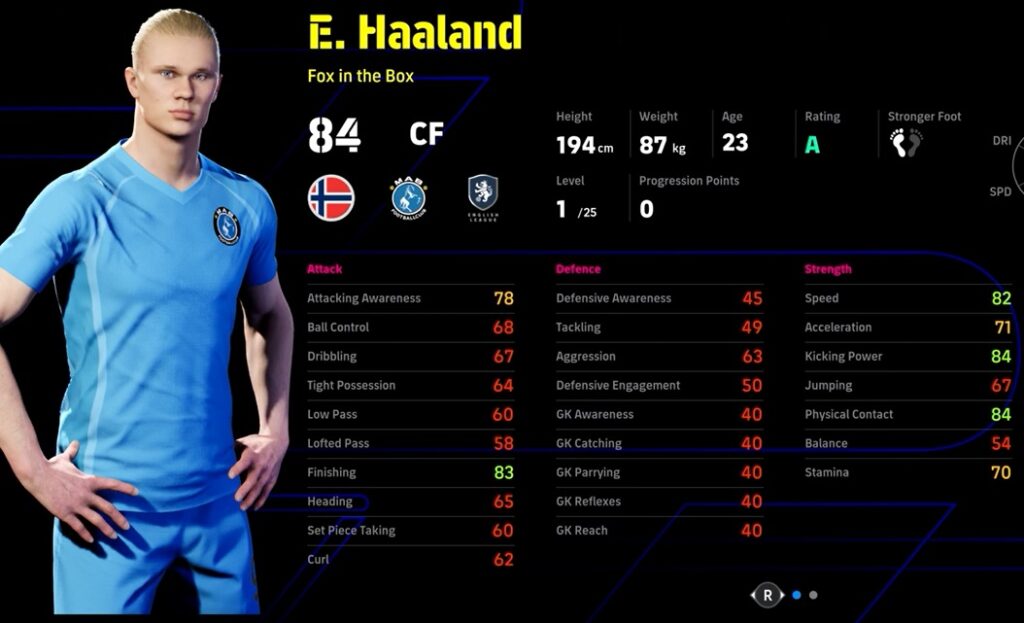 Manchester City's Erling Haaland's high pace and power come at a cost of 420k GP price tag. Though, difficult to sufficiently train his balance, a free-player contract can eliminate that concern. Otherwise, his aerial dominance and clinical finishing make the Norwegian a number one option if budget allows.
Erling Haaland is ranked second among eFootball 2024 best CFs.
Kylian Mbappé – 85 Ovr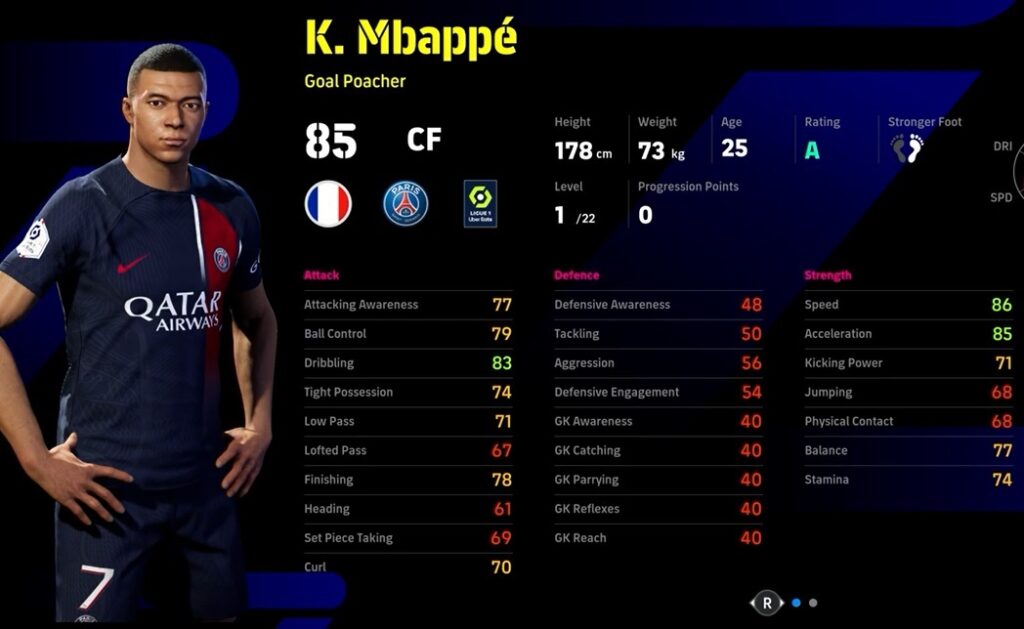 Paris Saint-Germain's Kylian Mbappe is eFootball 2024 best CF. He costs 450,000 GP.
And yes the Frenchman is the most expensive player in eFootball 2024 too but acceleration, tricky dribbling, and clinical finishing justify the heavy price.
If you go all out to spend this big on Mbappe, your team will definitely opponent's box 18.