Thanks to EA Sports, there is a new opportunity to score more goals goalkeepers cannot stop in FIFA 23. This new feature in FIFA 23 is called Power shots.
Power shots is a new skill-based shooting type that adds extra power, accuracy, and speed when you shoot the ball in FIFA 23. The use of a power shot makes the ball move at a very high speed than traditional shots in FIFA 23. Due to speed, and power, power shots give goalkeepers and opponent players less time and chance to prepare to block out.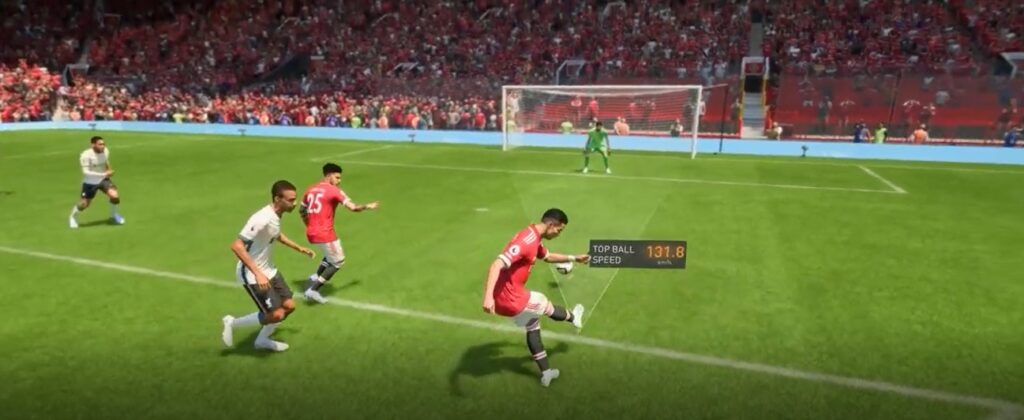 It will help you if you know how, when, and where to perform this new mechanic called power shots in FIFA 23. Let's get to all that!
How Power Shots Works in FIFA 23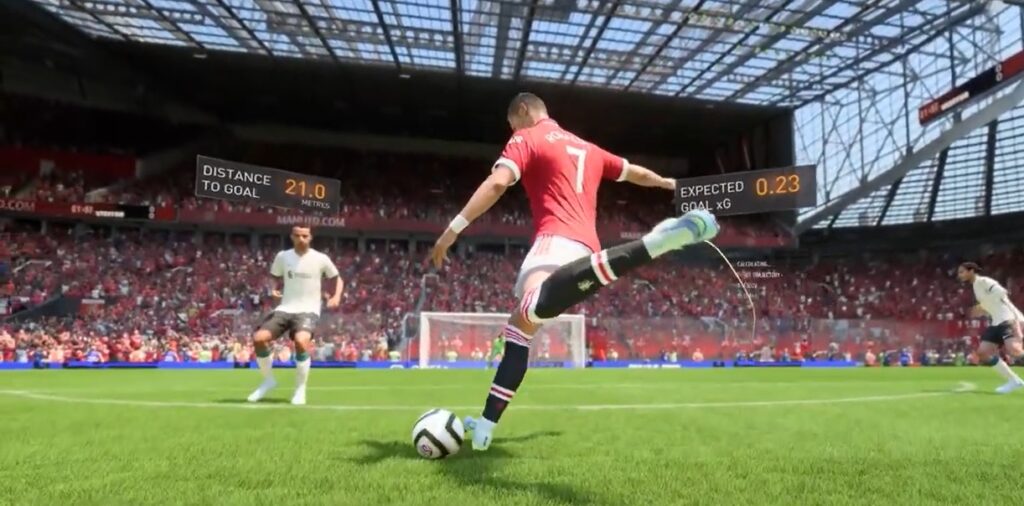 When you or your opponent perform a power shot in FIFA 23, the in-game camera starts to zoom into the player showing stats like Distance to Goal, Expected Goal xG, and Top Ball Speed, until the shot is taken. When you want to perform a power shot, the more you hold the circle button the more power you give to the shot in motion and this will directly affect the accuracy, speed, and direction in which the ball travels.
How to Do Power Shot in FIFA 23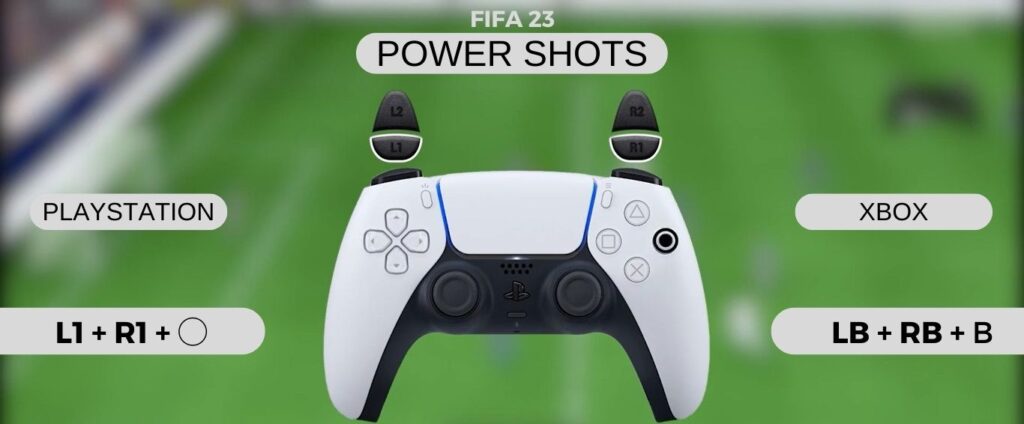 To perform a power shot in FIFA 23, you need to hold the L1 and R1 buttons at the same time and press circle or ◯ on PlayStation controller. If you use Xbox, hold the LB and RB and press the B button on your Xbox controller.
To perform the best power shot in FIFA 23, you need to press the power shot button until the power bar increase to between two and three bars.
How To Score Stunning Goals with Power Shot Goalkeepers Can't Stop
The effectiveness and success rate of power shot in FIFA 23 is interestingly shocking. It is worth noting that how far you scoring goals with power shots depends largely on the player you use.
Players who can naturally create their own space and aim more precisely are way better to use when you want to take power shots. The success rate of power shots also depends on the player's attributes such as composure, long shot, shot power, and finishing. The higher the composure, long shot, shot power, and finishing attributes of a player, the higher the success rate of scoring a goal with a power shot taken by the player.
Power Shots from Inside Box 18 and Long Distance
Power shots from inside the box are highly successful when it is taken by a player with high shot power and finish attributes. On the other hand, power shots from distance are highly successful and effective when taken by a player with high composure and long shot attributes take the power shot. At the end, all these attributes effectively impact the accuracy, speed, and aim precision at which the ball travels after a power shot is taken.
One thing you should take note of when you want to take a power shot with a player is to make sure there is a bit of space in front of the player to the goal post. There should also be no defender in front of the player you want to use to perform a power shot. You should critically take note of this because you will slowly be unable to change your player positioning as soon as the power shot zoom animation starts.
For example, say you have a defender in front of your player when he takes a power shot. If the defender has moved to tackle before the power shots is complete, your player will gradually become vulnerable to the defender's tackle. So, even before your player completes the power shot, the defender will successfully tackle the ball from you.
How to Perfect Targeting and Aiming with Power Shots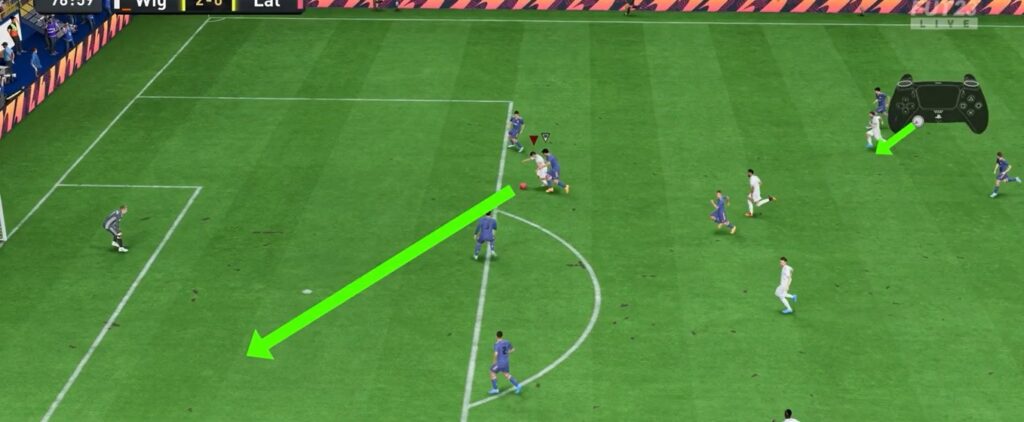 Power shots is a skill-based shooting type that is loaded with power and therefore makes it harder to hit targets perfectly. When taking a power shot, you have to manually aim with your analog left stick (LS). As such, where you manually aim at the LS–when taking a power shot–will determine the trajectory the ball moves and target its hits.
Power shots work with manual aiming from the LS because it is not automatically assisted by AI, like assisted shots or other types of shots in FIFA 23. So when you intend to do a power shot you must aim precisely with your left analog stick as it will determine the point where the ball you power shot goes.
How to Defend Power Shots
If you want to stop your opponent from taking a successful power shot, get your closest defender to be in front of the opposing player and goalpost before the power shot animation starts. After this, press circle/◯ to tackle and win the ball.
In a situation where the opposing player gets an open chance with your goalkeeper, try to quickly observe where your keeper stands and check if he leaves any of his sides (either left or right) too open. If you find any side too open, e.g. left, quickly adjust his positioning to that side.
How to Stop Power Shot Zoom Animation in FIFA 23
The Power shot zoom dynamic camera treatment adds a new and unique animation during FIFA 23 gameplay. However, if you don't like the power shot zoom animation in FIFA 23, you can deactivate this camera feature.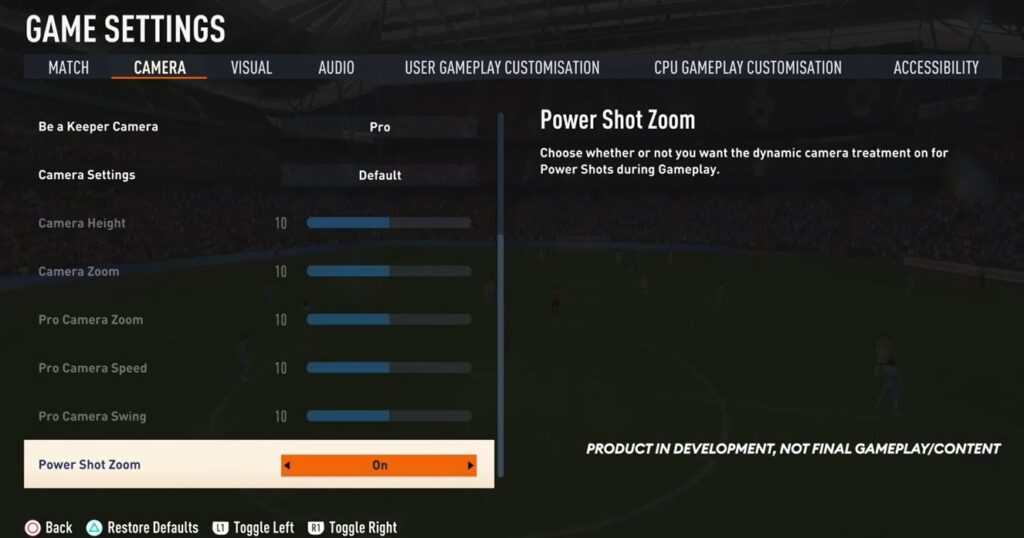 Go to Settings.
Click Camera Tab
Turn off the Power shot zoom option.