Are you a die-hard eFootball fan looking for the ultimate online destination to discover or discuss all things eFootball 2023? Look no further! We've scoured the internet to bring you a list of the top five eFootball 2023 forums where you can connect with other passionate gamers, share strategies, and stay up-to-date on all the latest news and updates for eFootball 2023. From in-depth analysis of players and teams to heated debates about the latest patch, these forums have it all. So grab your device and get ready to dive into the vibrant world of eFootball 2023 with these top forums.
5 Most Valuable eFootball 2023 Forums
We checked and analyzed more than 20 eFootball-related forums. Among these 20 eFootball-related forums, we found only five worth participating in. These five forums are highly resourceful and have tons of information and resources such as DLCs and patches. Below are the top five eFootball 2023 forums you should check out, bookmark, and participate in.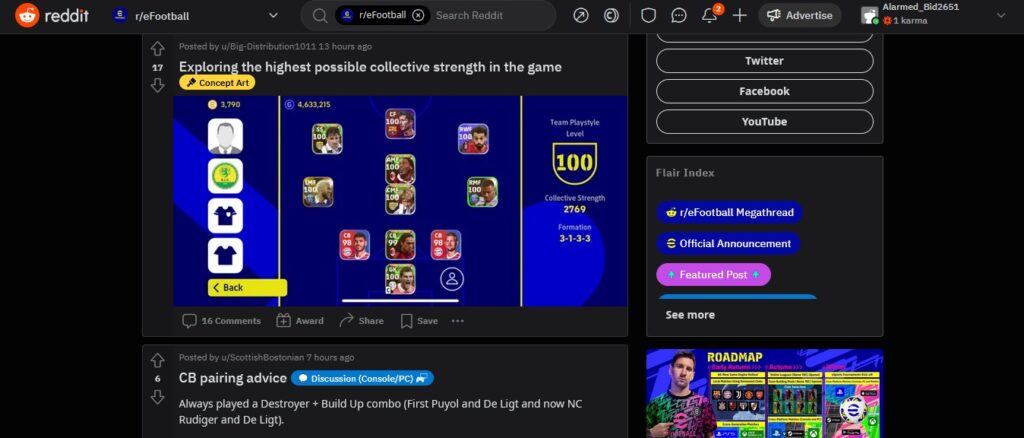 The eFootball 2023 Reddit Forum is a subreddit on Reddit and it stands as one of the largest eFootball 2023 forums on the internet. There are over 16k eFootball fans who share almost everything – from bants, How-tos, and the latest updates about eFootball 2023 on console, PC, and mobile. Though this forum is guarded by rules, it is a one-stop forum you will never regret knowing.
eFootball 2023 General Discussions Steam Community is a meeting place where you can discuss problems, fixes, and maintenance about the eFootball 2023 game. eFootball 2023 related discussions are open for more than five languages such as Italian, Polish, Russian, Spanish, and Turkish.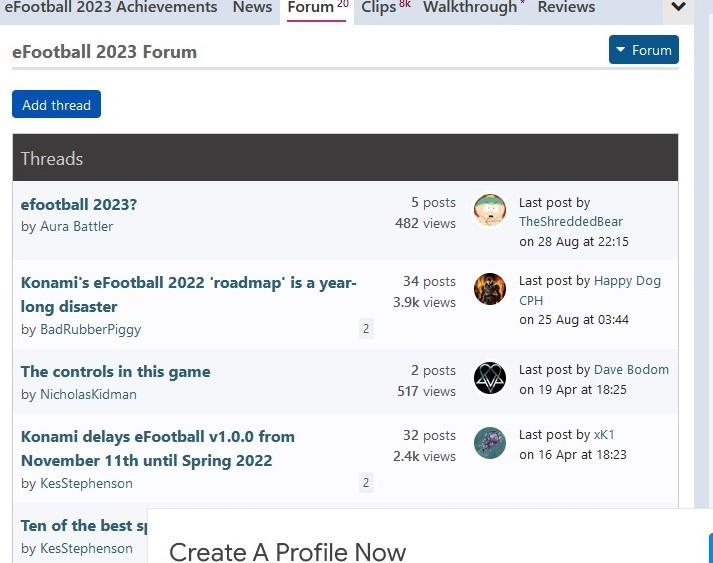 If you've got questions about eFootball 2023, TrueAchievements' eFootball 2023 forum is the platform you can go to and discuss them. You can also talk about the game's achievements and how to set up Gaming Sessions to earn them.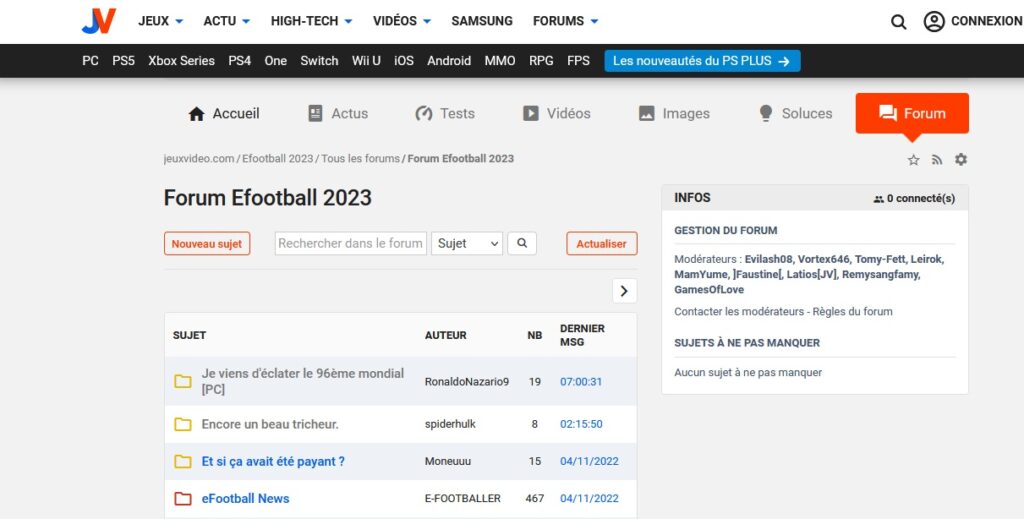 Jeuxvideo eFootball 2023 forum is a free-to-use french football game forum where you can discuss eFootball topics such as eFootball 2023 cheats, eFootball News, eFootball points, etc.

Operation Sports' eFootball Forum is an eFootball 2023 discussion page where you can discover PES Option File, eFootball PES Faces game editor, master league, eFootball patch updates, PES Mods, etc.
PESTeam.it Forum is the first Italian community dedicated to Pro Evolution Soccer. You can go on to discuss eFootball 2023 Dream Team, Editing & Patch in eFootball 2023, myClub, and Master League. You can also discover the latest eFootball 2023 news or go general on your topic discuss eFootball 2023 or just speak off-topic about the game.