Strikerz Inc. recently released a new episode of the UFL™ Insider on Sunday, 26 March 2023, featuring half a match from the January 2023 Alpha Build. The development team thanked their fans on discord for their support and patience, stating that they appreciated their interest in the upcoming football game.
It is important to note that the build shown in the video is not the final version, and the team is still working on improving the animation system. Strikerz Inc. plans to release an update once they finish implementing the new animation system in the game.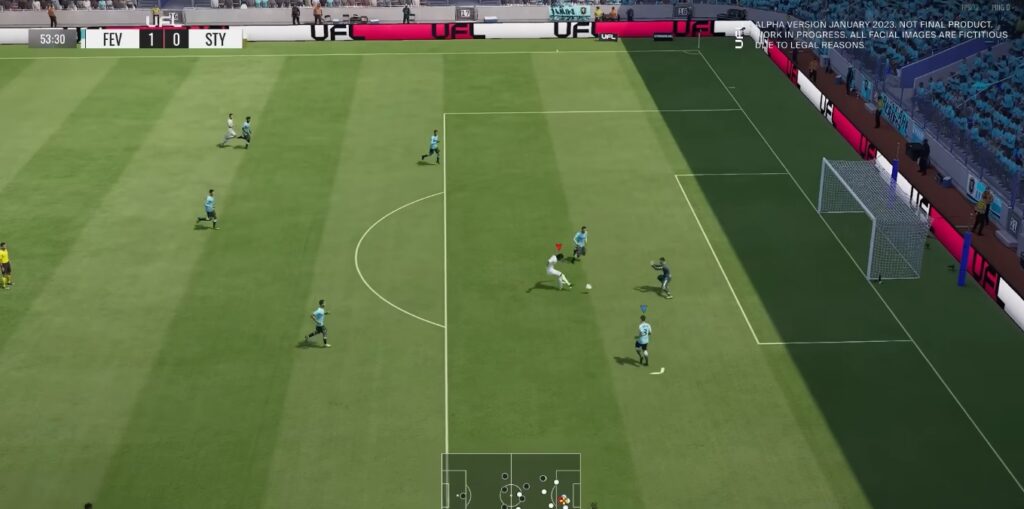 The team encourages fans to watch the video (full gameplay clip below) and provide their feedback on the UFL discussion discord channel. They want to know what aspects of the game the fans liked, what they didn't like, and what things they want the team to clarify. The feedback provided by the fans is especially valuable at this stage of development.
Strikerz Inc. is committed to transparency and wants its fans to know that they are working hard to create the best football gaming experience. As such, they are open to feedback and suggestions from their community.
UFL™ Alpha Gameplay