Konami added a whole lot of international teams in eFootball 2023. Most of the national teams in the previous eFootball series are retained in eFootball 2023. Meanwhile, a few more national teams were added.
This is undoubtedly a good chance to test out football players from countries like Iran, Brazil, and Belgium in the eFootball game.
List of All eFootball 2023 International Teams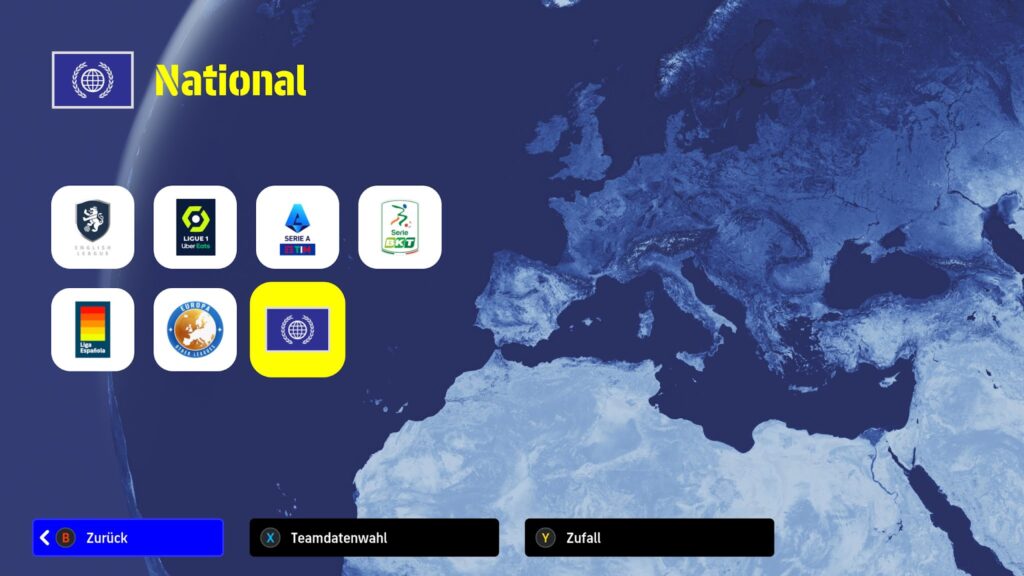 Konami selected numerous eFootball 2023 international teams from Europe, South America, North America, Asia, and Africa. Below are all eFootball 2023 international teams across the 5 nations.
Europe
Finland
Iceland
Sweden
Estonia
Denmark
Bolivia
Norway
Ireland
England
Poland
Netherland
Germany
Wales
Slovenia
Belgium
Ukraine
Austria
France
Czech Republic
Luxembourg
Russia
Hungary
Serbia
Croatia
San Marino
Bosnia-Herzegovina
Bulgaria
Macedonia
Montenegro
Kosovo
Italy
Georgia
Albania
Azerbaijan
Portugal
Armenia
Spain
Turkey
Greece
Gibraltar
Malta
Israel
Faroe Islands
Estonia
Latvia
North Ireland
Kazakhstan
Liechtenstein
Moldova
Slovenia
Swiss
Andorra
Cyprus
South America
Venezuela
Ecuador
Colombia
Peru
Brazil
Argentina
Chile
Paraguay
Bolivia
Uruguay
North America
Canada
United States of America
Mexico
Jamaica
Honduras
Costa Rica
Panama
Asia
Uzbekistan
China
North Korea
South Korea
Japan
Iraq
Iran
Lebanon
Kuwait
Jordan
India
Qatar
Thailand
Oman
United Arab Emirates
Saudi Arabia
New Zealand
Australia
Africa
Tunisia
Algeria
Marruecos
Egypt
Guinea
Mali
Burkina Faso
Senegal
Nigeria
Côte d'Ivoire
Ghana
South Africa
Gambia
If you want to know more about eFootball 2023 teams, you can also check out eFootball 2023 Clubs, and eFootball 2023 Leagues.