Real Madrid is one of the most popular football clubs in the world, and their fans are always eager to get their hands on the latest kits. However, finding high-quality Real Madrid DLS Kits 2023 can be difficult. This page provides a collection of high-quality Real Madrid DLS Kits 2023 that are easy to download and use. The kits are designed to be as accurate as possible to real-life kits, and they come in a variety of resolutions to suit your needs.
With these kits, you can show your support for Real Madrid in style. Whether you're playing Dream League Soccer 23 or just want to show off your fandom, these kits are the perfect way to do it. Read on to know how to use Real Madrid DLS Kits 2023 today!
Table of Contents
Brief History About Real Madrid
Real Madrid Club de Fútbol, known colloquially as Los Blancos, boasts a storied history spanning over 120 years since its inception on March 6th, 1902, under the moniker Madrid Football Club. The city of Madrid serves as the club's namesake and birthplace, while Santiago Bernabéu Stadium stands as the illustrious grounds on which the club honed its skills. This arena, a veritable masterpiece, can accommodate an impressive 81,044 spectators at any given time.
Florentino Pérez, the hardworking incumbent president, has held this role since 2009, dedicating himself tirelessly to the club's success. He has overseen Real Madrid's continued triumphs, including numerous victories in both La Liga and the European Cup. Meanwhile, Carlo Ancelotti serves as the esteemed head coach of this magnificent club.
One of Real Madrid's chief draws is its roster of star players, whose performances have captivated the hearts and minds of its fervent supporters. Despite the departure of Real Madrid fan's favorite player, Cristiano Ronaldo, Real Madrid remains the second highest-earning football club in the world, boasting a staggering estimated worth of €3.47 billion. The club has also long-standing rivalry with Barcelona, with both sets of fans displaying a passionate intensity that is rare in the world of football.
Real Madrid DLS Kits 2023
The Real Madrid DLS Kits 2023 is an upgraded materials kit with the latest design elements featured on the real-life Real Madrid team. We share all available Dream League Soccer Real Madrid Kits 2023. From the Real Madrid Home Kit to Real Madrid Away Kit, Real Madrid Goalkeeper Home Kit, Real Madrid Goalkeeper Away Kit, Real Madrid Third Kit, and even Real Madrid Dream League Soccer Logo. So Get ready to dominate the pitch in style with the latest Real Madrid DLS Kits 2023.
Dream League Soccer 23 players who are fans of Real Madrid can now copy the kit's URL below to use it in their game. The DLS 2023 kit for RM is visually stunning and can be customized within the game. In DLS 23, players have the option to customize three different types of kits: home, away, and third kit.
Real Madrid Home Kit
URL: https://i.imgur.com/L6Am2uu.png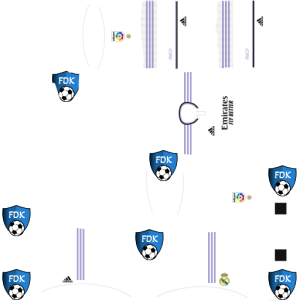 Real Madrid Away Kit
URL: https://i.imgur.com/w48D6Qs.png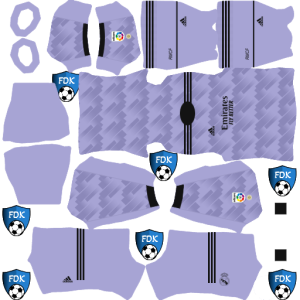 Real Madrid Third Kit
URL: https://i.imgur.com/OJg23S4.png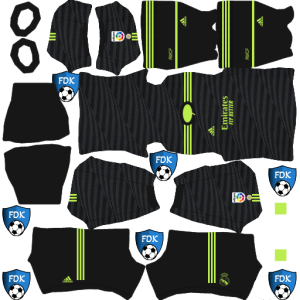 Real Madrid Goalkeeper Home Kit
URL: https://i.imgur.com/HWjLvTc.png
Real Madrid Goalkeeper Away Kit
URL: https://i.imgur.com/1hW6fVU.png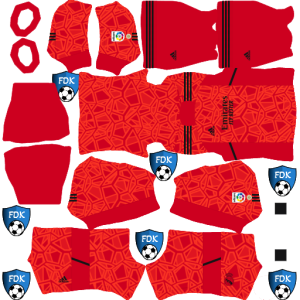 Real Madrid Goalkeeper Third Kit
URL: https://i.imgur.com/gD1wCzt.png