Following the release of EA SPORTS FC 24, a round of reviews has flooded the game's Steam section and unfortunately, many thousands of fans don't seem to love every element of FC 24 while another thousand plus are okay with the game.
As of the time of this report, there are a whopping 63,000 active players in the Steam version of Electronic Arts' latest release.
According to statistics available on the Steam portal, only a pinch above half of the total reviews gave the game a thumbs-up
Out of the 2,316 reviews collected so far, only 52% (1180) gamers gave their seal of approval to the game while 48% (1,136) found the game unpleasant in one way or another on Steam.
Following that, players have continued to air their grievances about subpar optimization, frame rate drops during cutscenes, login issues, and visual glitches.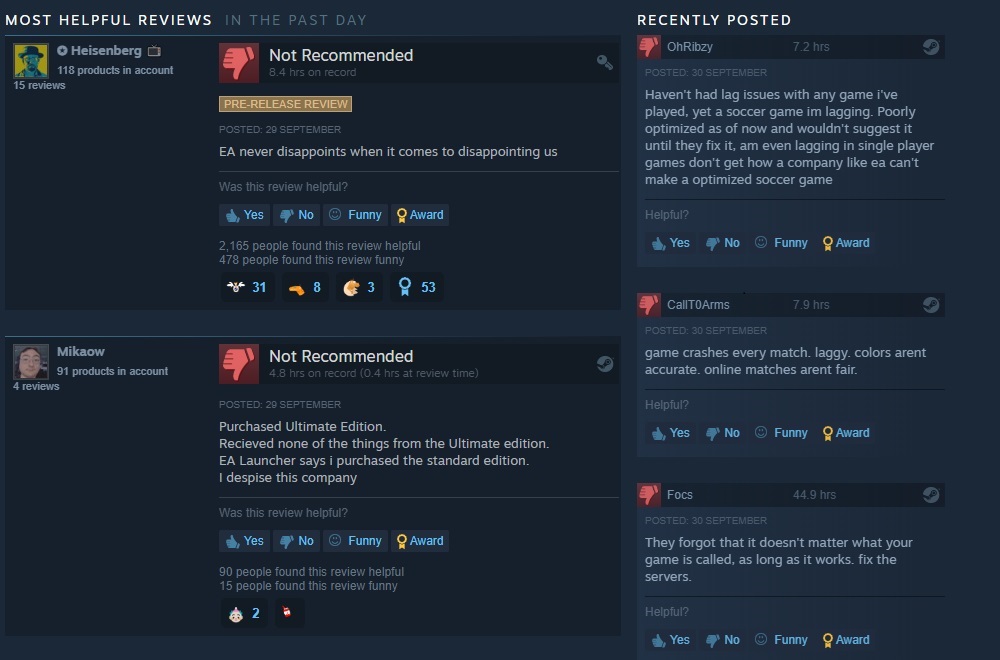 One common complaint revolves around the game crashes and lags on many matches
Another is the absence of commentators, leaving players to compete in matches amidst the strange silence of the stadium.
The release of EA SPORTS FC 24 happened on September 29, 2023. The game was released on multiple platforms such as PC, PlayStation 4 and 5, Xbox One and Series X|S, as well as Nintendo Switch.
What makes this release by EA Sports stand out is that the game is Electronic Arts' first football simulator to come since EA broke away from the FIFA game series after severing ties with the International Football Federation.