On October 6, 2023, Konami released eFootball 2024 Season 2.
If you've been wondering about all the changes and updates in this new season, you've come to the right place.
In this article, we'll walk you through everything you need to know about eFootball 2024 Season 2 including the big event known as AFC Champions League.
From gameplay adjustments to new events and player packs, everything!
Let's dive right in.
Table of Contents
The Return of Champions League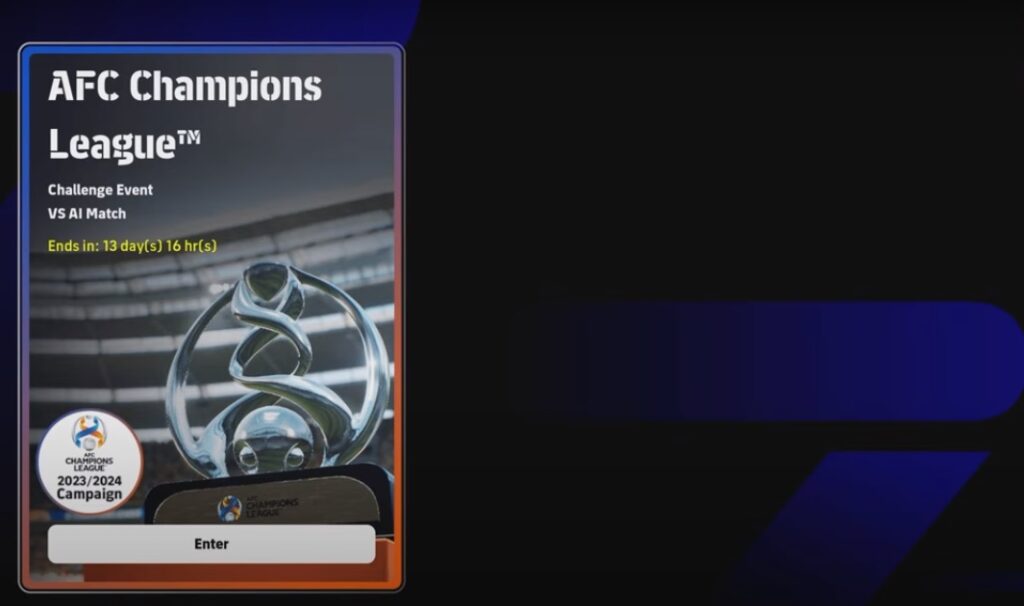 The Champions League is back with the eFootball 2024 Season 2 update.
This means popular and familiar faces are returning to eFootball 2024. For instance, Neymar and Cristiano Ronaldo are making their comeback, and it's all part of a new challenge event.
You can participate in this event and earn a chance to get two AFC Champions League players. There are various teams to choose from, including Ronaldo's and Neymar's teams, all updated with their latest kits.
The rewards for this event include more chance deals. You will also get the opportunity to secure up to 10 AFC Champions League players.
eFootball League
The eFootball League continues in the eFootball 2024 Season 2. This league allows you to progress through divisions and compete with others.
eFootball League Phase 1 starts October 20th and Phase 2 starts shortly after.
Meanwhile, going forward, Quick matches and friend matches remain unchanged, but online play is somewhat limited.
Diverse Events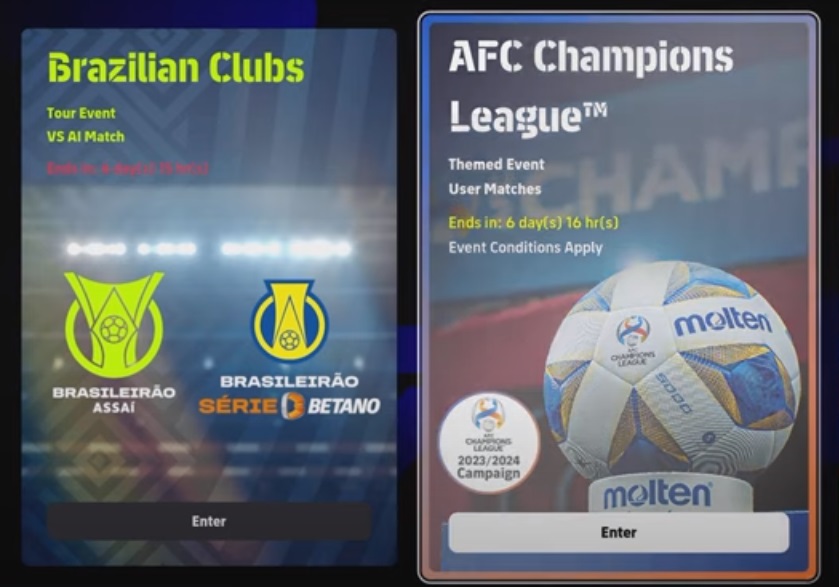 eFootball 2024 Season 2 brings on different events to keep you engaged.
You can participate in the event where Brazilian clubs will face off against AI. Or you can choose to engage in AFC Champions League matches against real users.
But, don't forget about the Victory Run challenge event and Worldwide Club battles too.
Campaign Objectives
When you participate in the AFC Champions League login campaign you will get bonuses like coins and GP. If stay on for long and complete campaign objectives and team objectives, that can earn you up to 18 AFC Champions League players, trainers, contracts, skill trainers, and GP.
Power Packs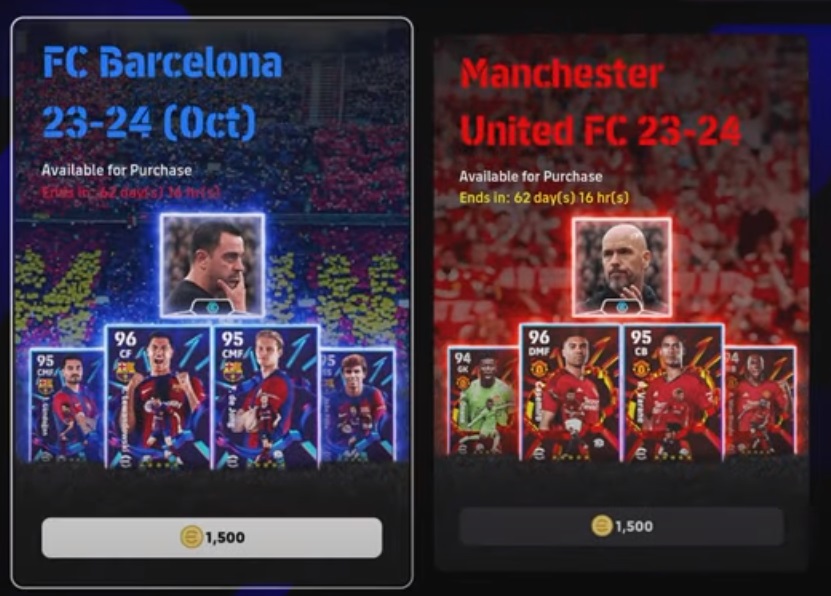 Konami has resuscitated back online the Power Packs with the eFootball 2024 Season 2 update.
By just purchasing these packs for 1500 coins, you can obtain a legendary manager who enhances the ball control stat for all players on your team. Clubs like Barcelona and Manchester United are featured in these packs, and more are expected to be added.
Player Packs
A wide range of player packs is available now on eFootball 2024 such as in worldwide events, and partner clubs.
These packs are refreshed on Mondays. This will give you a chance to acquire new players. So, be on the lookout for players like Bellingham and Fati.
Special Login Presents
By simply visiting the website, you can claim 5000 eFootball points as a special login present. It's a quick and easy way to boost your points.
Contract Reductions
Contracts are now more affordable, with reductions available across the board of eFootball 2024. You can purchasing 60-day contracts for your key players, as they are now priced at just 5000 eFootball points.
Gameplay Fixes and Adjustments
In response to players' feedbacks, several gameplay issues have been addressed in eFootball 2024 following the Season 2 update.
For instance, passing and goalkeeper problems have been fixed. Adjustments have also been made to AI behavior, preventing defenders from struggling to keep up with opponents.
General Fixes
Various general fixes and adjustments have been implemented to enhance the overall experience and eliminate bugs.