This guide contains and will help you learn how you can play the eFootball 2024 game with the best mechanics. So, whether you struggle to earn wins in the previous game, or don't know where to find some specific but key items in the new game, or you don't even know the best practices to start playing the new eFootball 2024, we will show how to do all that. And this will make your eFootball journey smoother, for sure.
Table of Contents
Choosing Kits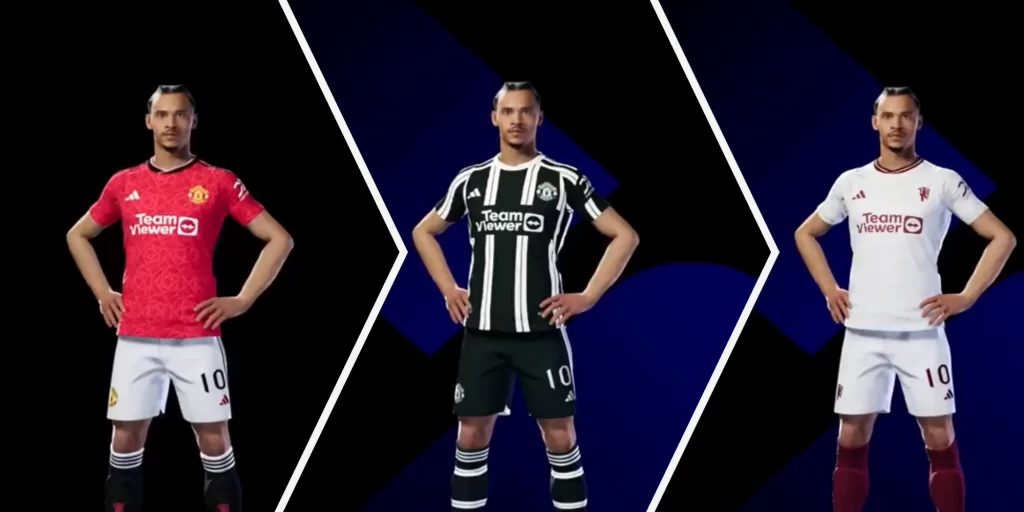 If you are already having trouble on eFootball 2024, such as difficulty in finding and selecting a team's kits you love the most, you don't need to worry anymore. Why? Because it's easier than you thought. 
So, instead of searching through menus, head straight to the "Game Plan" section. There, you'll find "Base Team Settings," which allows you to pick your desired kits.
You can base your squad on any team in the game that has kits, so go ahead and dress your players in any style you want!
Changing Base Team Affects Gameplan

Whenever you choose a new base team in eFootball 2024, it automatically changes your default game plan to that of the base team you choose. This means, in eFootball 2024, game plans are specific to changing base teams.
So say you change your base team to AC Milan, your game plan automatically changes to that which the AC Milan team operate in which is the "long ball counter". 
Changing Gameplan Affects Kits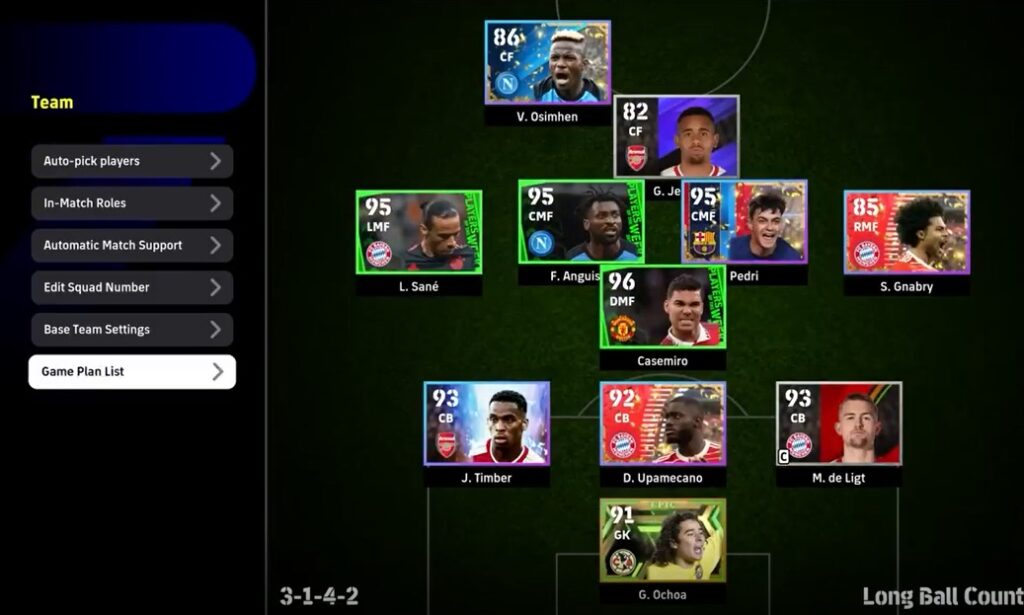 As soon as you choose a new game plan, your default kits are automatically changed to those of the club's game plan you have adopted. This means, in eFootball 2024, as game plans are specific to changing base teams, and kits are also specific to which game plan you choose.
For example, if you switch your game plan to that of Manchester United, your team's kits will automatically change to those of Manchester United.
Claim Bonuses and Rewards

As a newcomer, you may not be aware of the various bonuses and rewards available in eFootball 2024. To ensure you're earning the most on eFootball 2024, remember to:
Log in every day to claim your daily login bonus.
Check your inbox to claim the rewards you've earned.
Participate in team events and complete challenges to earn in-game currency, skill trainers, and more.
Utilize the option to simulate games if you want to save time to earn rewards.
We recommend you play eFootball 2024 for the first 15 to 20 hours and you complete every single event in the game. This will help you earn tons of in-game currencies and also learn the mechanics of the game better.
In case you don't know there is a new type of event in eFootball 2024 where you get many in-game currencies. It's called Themed Events.
Themed Events are events where you complete challenges using teams in line with the specific themes. To check if a themed event is available in eFootball, go to [Dream Team]> [Event].
Simulate Matches While Netflix-ing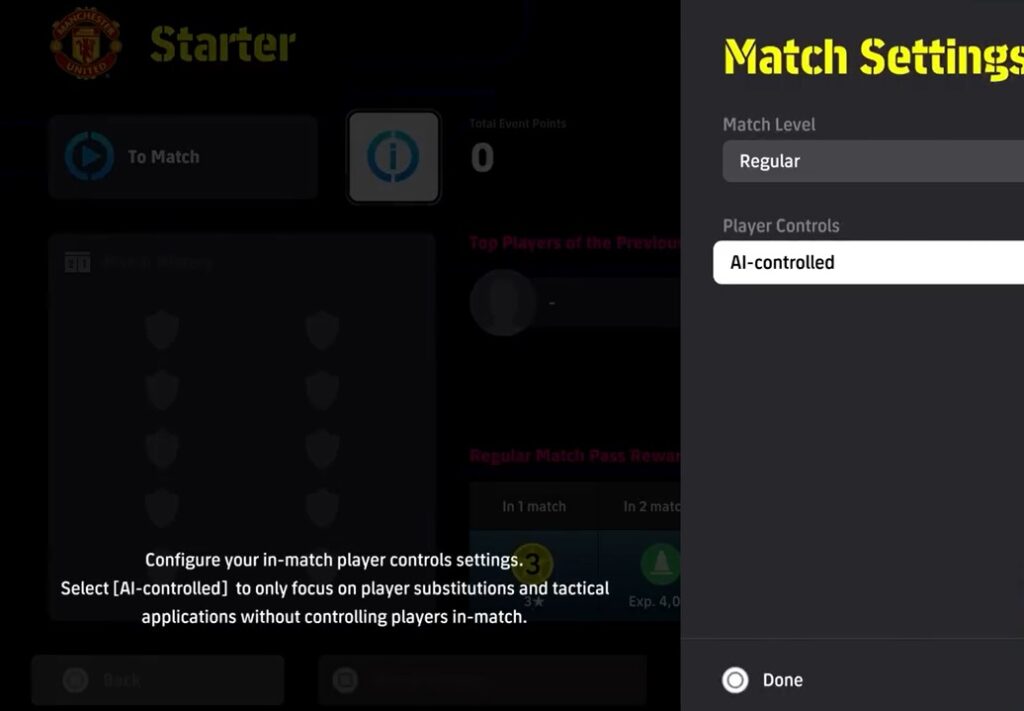 Konami has made playing and earning on eFootball 2024 easy. On eFootball 2024, you can just log in and make AI play your matches for you. So, if you have an interest in playing or complete an event before the end date you can simulate the games while chilling out to watch Netflix.
This means you can go away for 20 minutes, come back and you'll have your games simulated with results already. If you can keep doing that (with a quality team) you will get numerous rewards, free spins, free coins and free GP (without playing one single match).
Player Options and Stats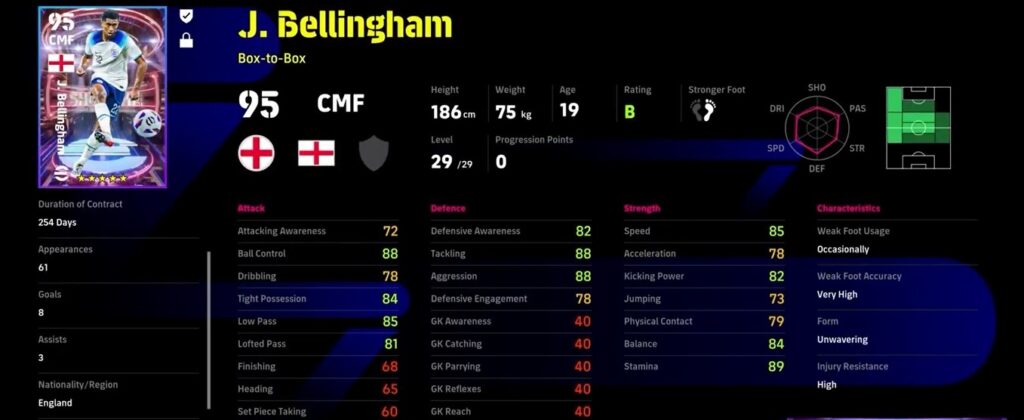 Player stats are something we have been begging and looking for since the eFootball 22 launch. Konami only added players' goals and appearance stats to eFootball 2024, which is late but still good to have.
From the Game Plan interface in eFootball 2024, you can control and see everything about any player in your team. You can train him up, you can see his duration of contract, ability, stats e.g. appearances, nationality, and more. This is unlike before (in eFootball 2023) where navigating to train is very clunky and time-consuming.
Reworked Player Options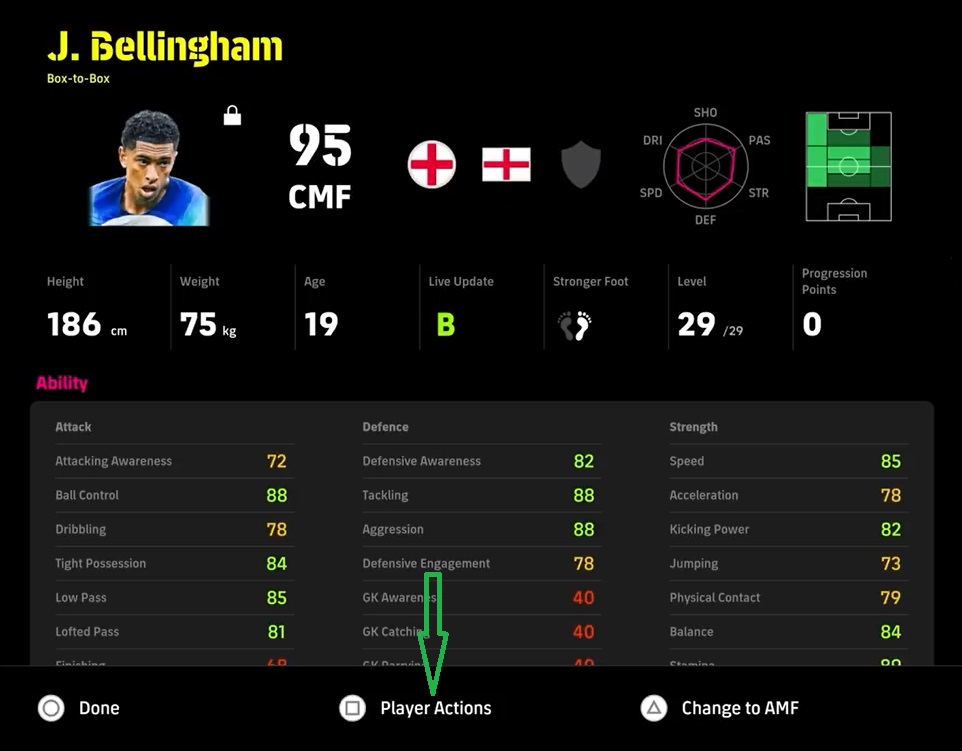 (Tune) From your main menu screen on eFootball 2024, go to "Game Plan" where you will see your team formation and players. Here, you can select a player profile by pressing on "player actions" by tapping square or X on the Xbox or PlayStation. This will show up comprehensive details about the player e.g. ability, skills, and more.
Choosing the Right Manager and Play Style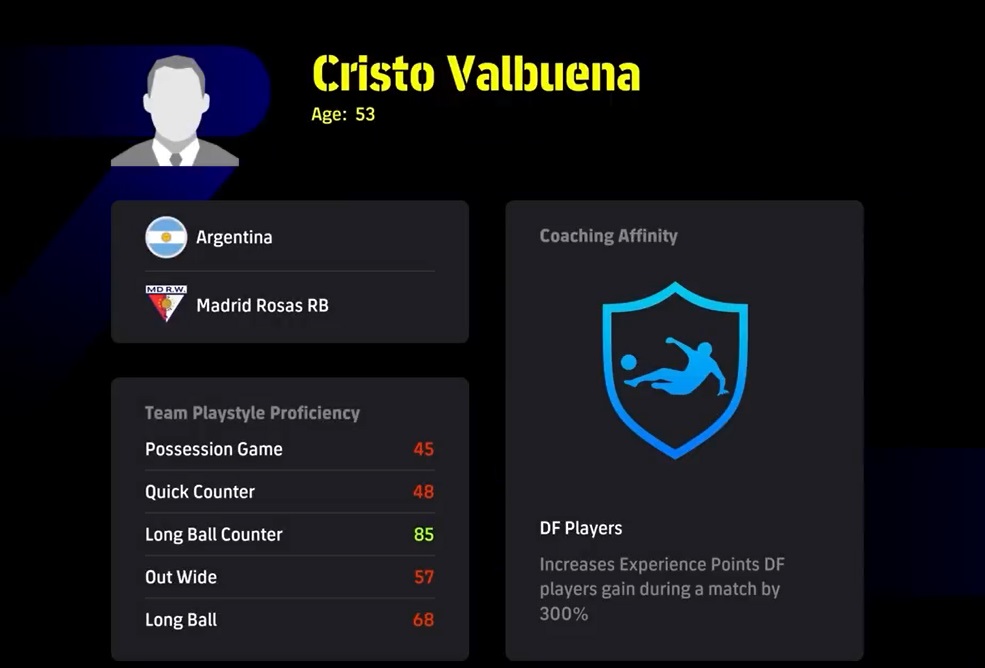 Selecting the right manager can greatly impact your team's performance.
To make the best choice, consider your preferred play style. When you choose a manager, don't forget to adjust your "Team Play Style" to match the manager's preferred playstyle. This ensures that your team operates efficiently and maximizes its Collective Strength.
So if you play with a playstyle different from that which is your manager's highest team playstyle proficiency, you will see your team strengths drop.
However, when the playstyle you choose in [Game Plan]>[Tactics]>[Team Playstyle] matches your manager's team playstyle proficiency, your team Collective Strength goes up to the max rating.
Winning Strategy Without Spending Money
If you're new to eFootball 2024, you can enjoy the game without spending a dime.
We recommend staying free-to-play on eFootball 2024 game, for at least the first 20 hours before you make any decision on spending your well-earned cash.
If you are much keen to buy Cards and you can afford to do so even while staying free to play. By actively participating in events, claiming login bonuses, and completing matches, you can accumulate this in-game currency and even acquire top-tier players. For example, you can get V. Oshimen (82) for 180,000 GP while Mbappe (85) for 450,000 GP at [Standard Player List].
Additionally, there is something called Match Pass in eFootball 2024. Match Pass offers the opportunity to obtaining many star players for free. That is, if you're patient and you play the game enough.
If you go to [Contracts]> [Match Pass] you will see that after 15 games you will get a free five-star nominating contract. This nominating contract enables you to get any quality player from the nominating contract pool e.g. Lautaro Martinez.
So, before reaching for your wallet, give the game's free-to-play options a chance.
Will there be a Master League mode available on eFootball 2024?
It's unlikely that we'll see a Master League mode on eFootball 2024. This game is primarily online, and Konami may not want to risk impacting their lucrative dream team user base, which could lead to decreased revenue. The only possible way this might happen is if they make Master League a pay-to-play mode or introduce microtransactions into it. However, it's best not to hope for this mode, as it seems Konami's main priority is preserving their profitable online experience.
Can you perform shirt pulling celebration in eFootball 2024, and how do you do it?
No, shirt pulling is not possible in eFootball 2024.
In the game plan, some of my players are greyed out with a red exclamation mark, while others are highlighted. What does this mean?
If some of your players have a red exclamation mark and are greyed out, it likely means they received a red card in the previous game. This results in a one-match ban, and you'll need to substitute them for one game.
Why aren't all the club teams available in eFootball 2024 offline mode?
eFootball 2024 is primarily an online game, so it may not offer a comprehensive offline experience. If you're looking for offline play, you might want to consider EA FC 24 instead.
Do players no longer receive a +1 or +2 boost when the form arrow is up?
Players still receive these boosts when their form arrow is up; however, these boosts are not visually displayed.