When you begin a career mode in SM24, you might notice that a player's potential either improves dramatically or not at all.
A player's potential can fluctuate each season, with the minimum and maximum potential increasing or decreasing.
Take, for instance, a top player in SM24 who might progress by only two or three points in one season and then shoot up by 10 points in the next.
Conversely, in the first season, you could see a five-point increase, followed by just one or two points in the second season.
What You Should Know
This ever-changing growth of players is because of the system in which SM24 Training operates.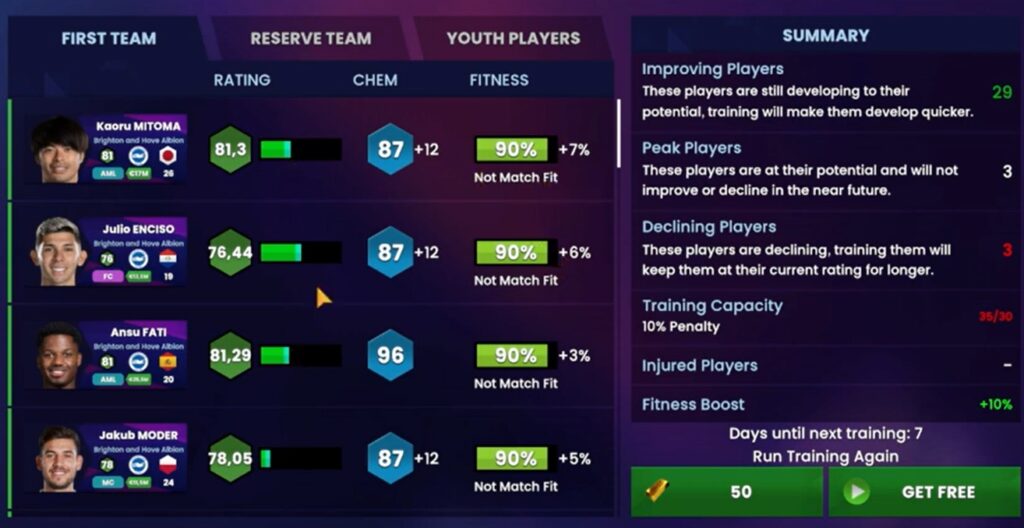 Though SM24 training is a valuable tool to aid a player's progression in SM24, but this won't magically boost their rating consistently. See the Training is more like a "sporadic" bonus.
Types of SM24 Training: And Why Do Them?
The only key thing you should follow here is to focus on Technical Training because only this can enhance player progression. As you upgrade your facilities, you can add a coaching technician.
Tactical and Physical training are equally important too.
Tactical training enhances a player's chemistry. And this is a key factor in the on-field performance of players.
Meanwhile, Physical training ensures your players are in prime condition for upcoming matches.