A major improvement in eFootball 2023 is its control system. And if you prefer to use the keyboard control system, you should know how the keyboard controls in eFootball 2023 work and how to use the control completely. By doing so, you can take full advantage of all chances when playing a match. In this article, we share the best control settings for playing eFootball 2023 with keyboard controls.
Setting Up eFootball 2023 Keyboard Controls
To set up eFootball 2023 keyboard controls, you need to first access your control settings in the game. There are two ways to access the eFootball 2023 keyboard controls settings. Through Stream and Local Disk.
For eFootball 2023 Steam Users
If you have downloaded the eFootball 2023 game through Steam, you can access your eFootball 2023 keyboard controls settings by doing the following:
Open Steam
Hover to the eFootball 2023 icon
Right-click the game
Click on Manage
Select Browse Local Files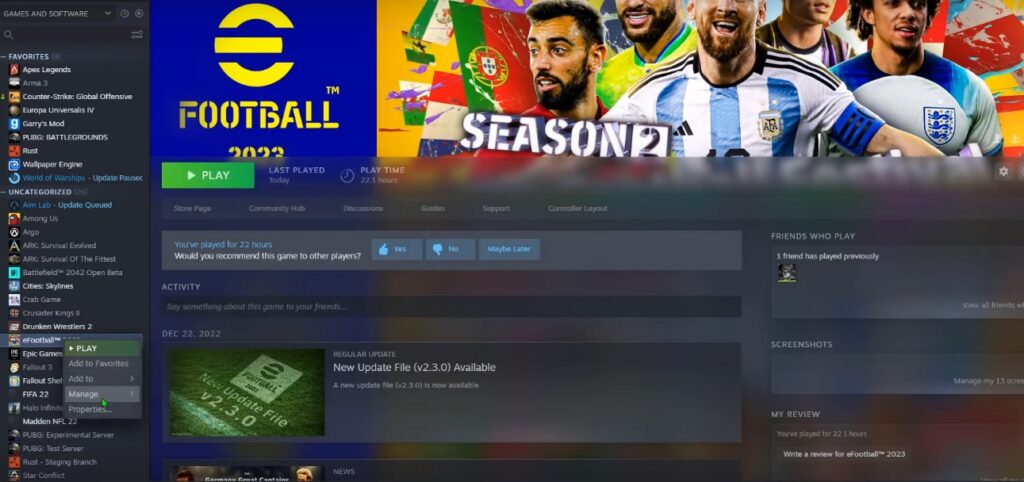 For eFootball 2023 Users Without Steam
If you didn't use Steam, the second way is to find the eFootball 2023 keyboard controls settings manually. You can access your eFootball 2023 keyboard controls settings by doing the following:
Go to your Local Disk
Find the game in the Steam Library
Open it and select Steam Apps
Next, click on Common, and find the eFootball game.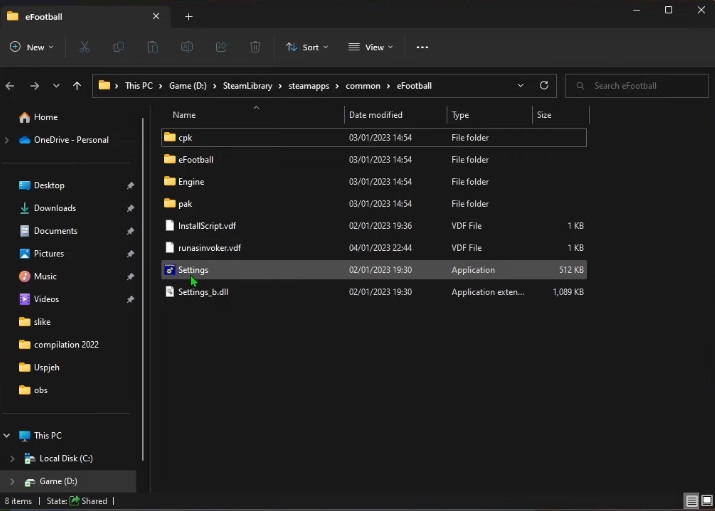 Once you are at this stage either via Steam or Local Disks, you will see an application called Settings with a blue eFootball icon. Click on it to open. Once you've opened the application;
Set Display to Full Screen
Don't touch the Specifications, Online, or Audio section
Go click on the Keyboard section
Fill the Keyboard section with the keys in "fig 3" or just hit "Revert to default settings" which will reset your Keyboard control settings to default control.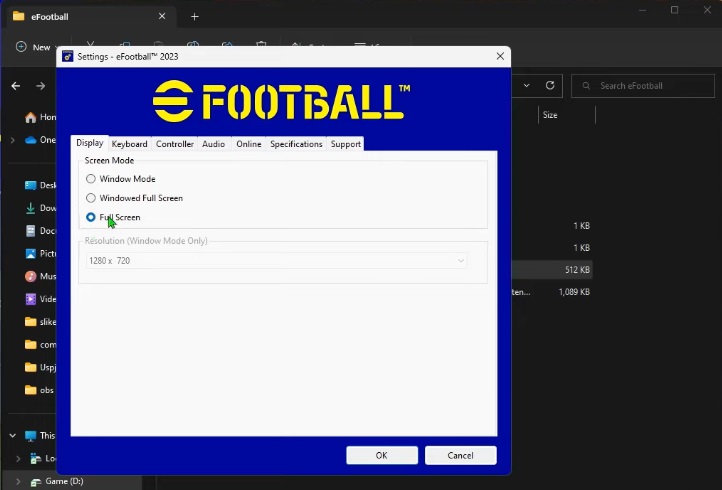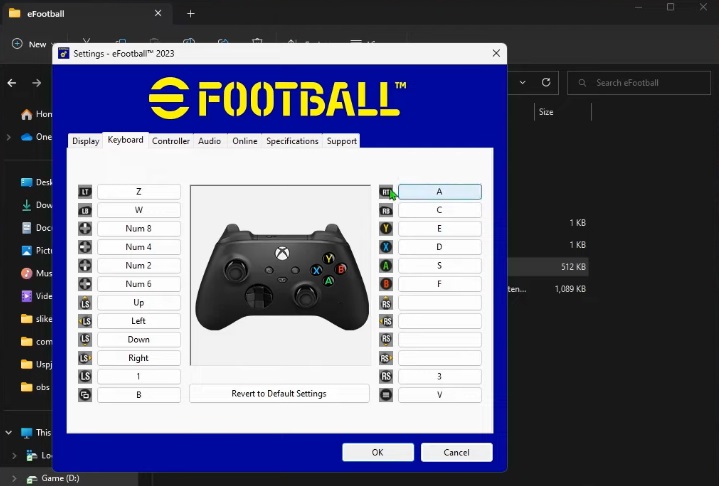 In all, things you should not miss are making sure the arrow keys on your keyboard are set for player movement. Also, set the "Enter" key to skip the introductory screens.
Tips for Improving Your eFootball 2023 Gameplay With Keyboard
It is recommended to play the eFootball 2023 game a few times—after the new control setting—to get a feel of the controls and to learn which buttons you need to get familiarised with. The more you play with the keyboard, the easier it will become to aim and execute moves. With time the game will gradually become more playable with practice.