You want to play eFootball 2024 at your best. Definitely! And there is one way to do that best. With your eFootball 2024 controller settings.
eFootball 2024 controller settings provide you with a full-blown opportunity to win with flex when fully optimized.
This guide will help you set up your controller for maximum and efficient gameplay control in eFootball 2024. All you need to do is follow this proven pro controller configuration.
Table of Contents
Attack Configuration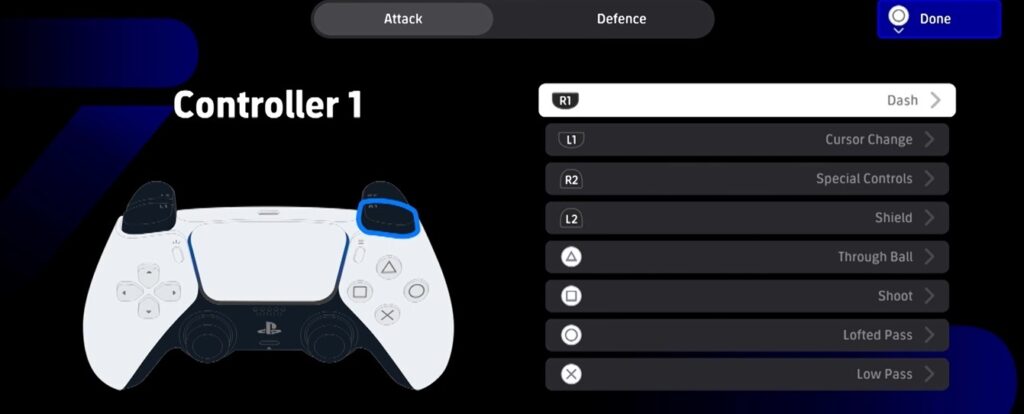 For attacking, most players use R1 for sprinting instead of R2 for quick acceleration without holding sprint. Shooting remains square and crossing circle for an easy FIFA transition. You can experiment with both to find your style.
Defense Configuration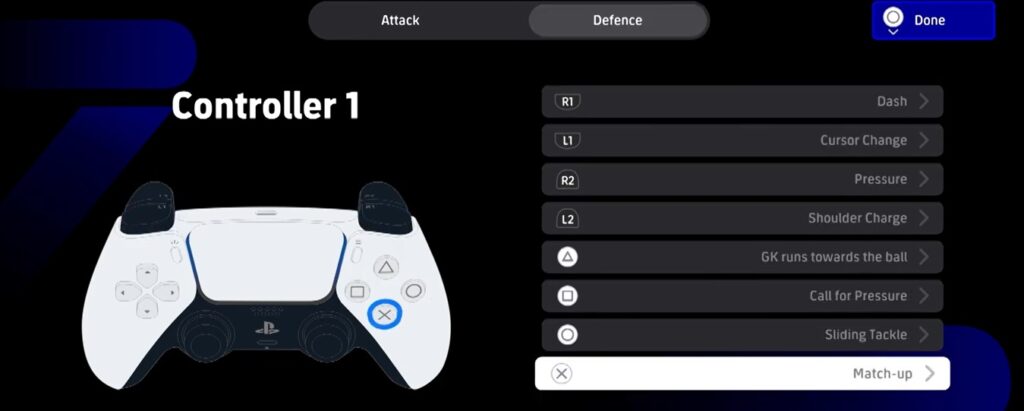 Set match up or "jockey" to X for quicker standing tackles when you (or by) double tapping. The teammate press should be reassigned to Square from R2. Change your single tackle action to R2 to avoid errant animations.
Detailed Settings
Set player switching to semi-automatic for manual control with assisted attacks.
Your cursor type must be set to Player Name, if not yet done. When names appear above players' heads, you can easily identify different players with similar skin colors and heights in crowded areas.
On manual cursor change type, you are best good with Player-oriented type. Ball-orientated cursor changes based on the where ball is, while player player-orientated centers on your player selection. Note, even if you choose Ball-orientated, when the ball goes out of play, the base point will be Player-orientated.
Manual Pass Level
There are 4 types of pass levels in eFootball 2024.
Pass Level 1
Pass Level 2
Pass Level 3
Pass Level 4
Level 1 fully auto-assists all forms of passes from targeting to powering, and to accuracy.
Level 2 assists low passes and you don't have to worry about the power or accuracy of a pass but retain manual through balls.
Level 3 renders all passes manual and you have to think about power and accuracy when you intend to pass. So, choose one based on play style and skill.
We suggest Level 2 for beginners and regular players. Go for Level 3 if you are a pro in eFootball 2024. And if you are a super pro in eFootball 2024, go for Level 4
Other Settings
Basic shot type and shoulder charge tackling make your gameplay even easier and more enjoyable.
But, remember to turn off the directional guide, and the next player indicator as you will want to see your players' surroundings.
You should set the sharp touch type to pressing twice and the feint command type to easy.
Other settings can be customized to your personal preference.
With practice, using these tried-and-tested configurations, you can grow to become your best controller on eFootball.