2022 saw eFootball rise like a phoenix from its ashes of eFootball 2022. Following the release, eFootball 2023, surpassed 600 million downloads globally. Fast forward to eFootball 2024, eFootball was met with mixed reviews. Despite this, a few days after release, eFootball 2024 sold 1.8 million units and gained significant Twitch attention with 18.9 thousand hours of watch time.
Now, we will do an in-depth pictorial analysis of the eFootball 2022 game vs eFootball 2023 vs eFootball 2024. We ensured to include important details for you to see the evolution that has happened between eFootball 2022, 2023, and 2024. Let's see these changes.
Table of Contents
Lighting: Shedding: Evolution of Atmosphere Light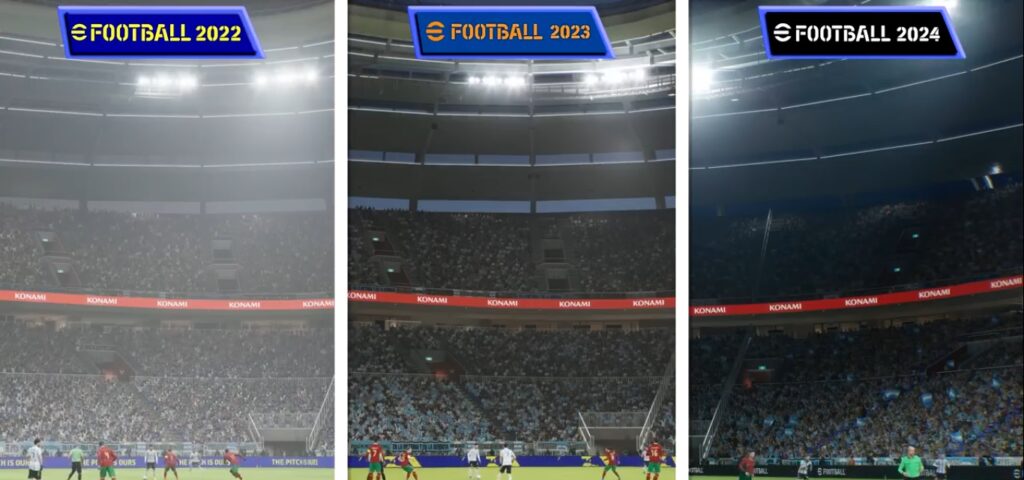 Football Type, Texture, and Visualisation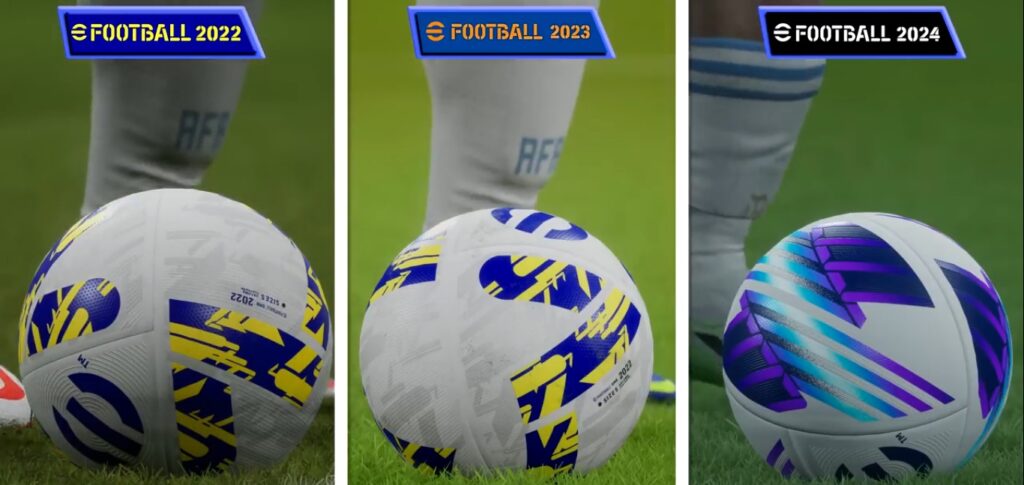 Football Gameplay: Kicking Off the Differences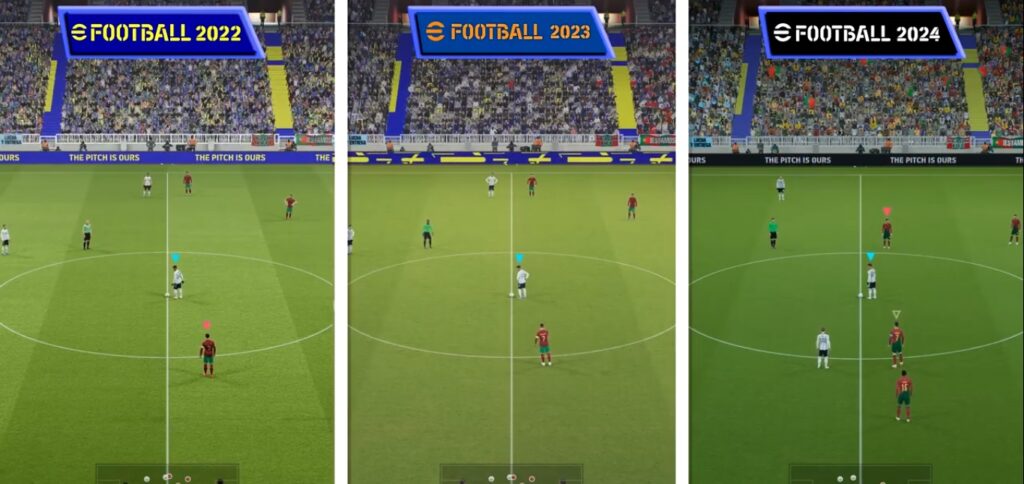 Corner Kicks: A New Angle on Set Pieces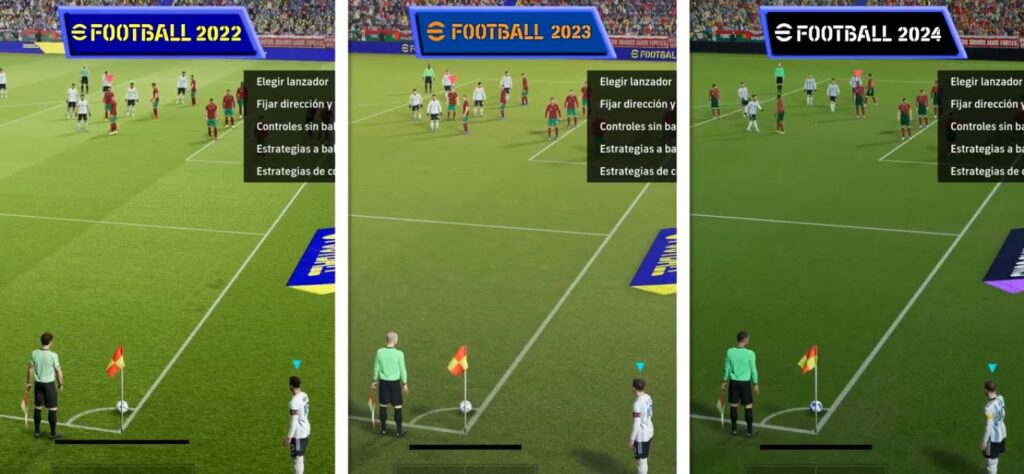 Crowd Density: How the Fans Roar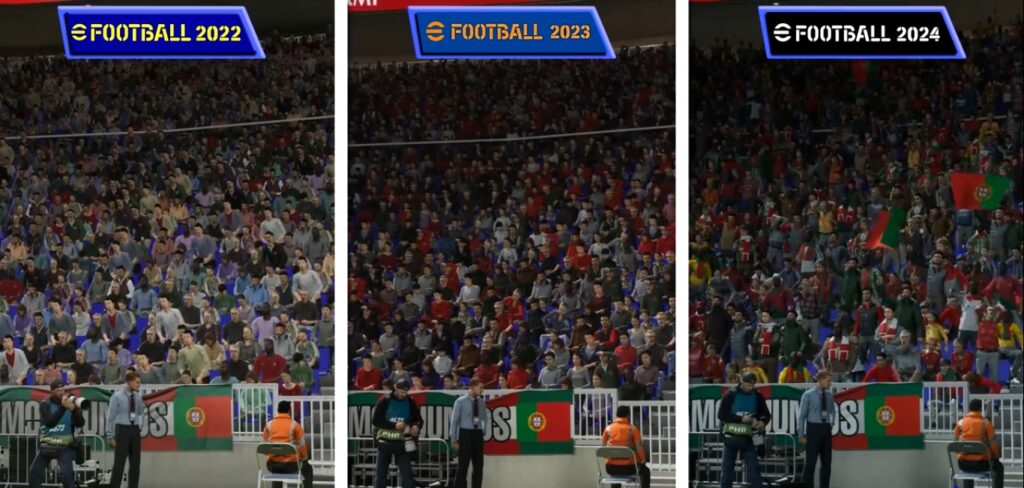 Messi's Face: The Visual Evolution of Iconic Players in eFootball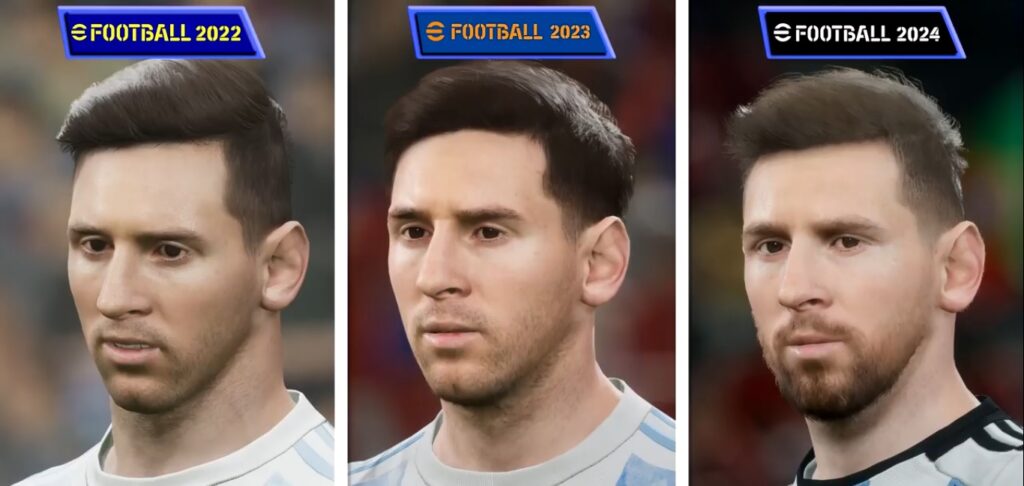 Penalty Taking: Precision and Pressure in PK Moments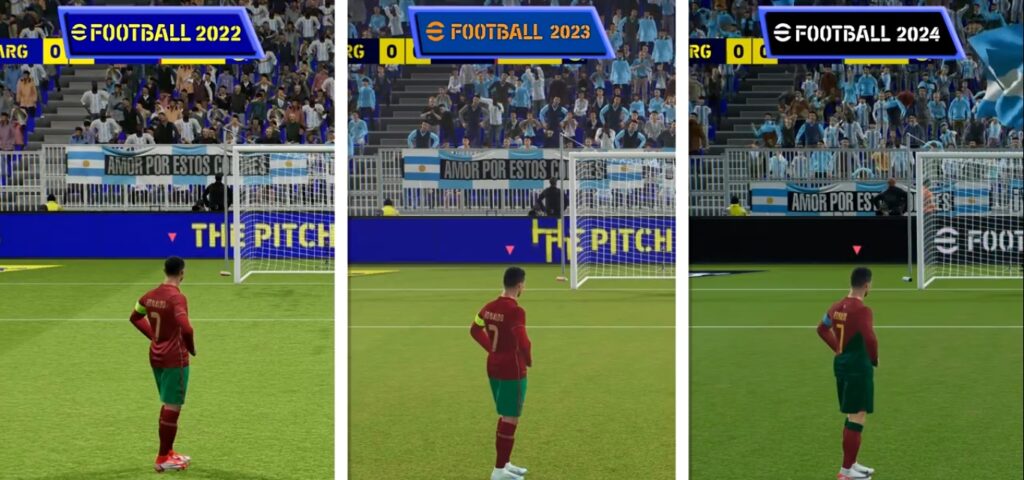 Cristiano Ronaldo: A Close Look at Player Face Models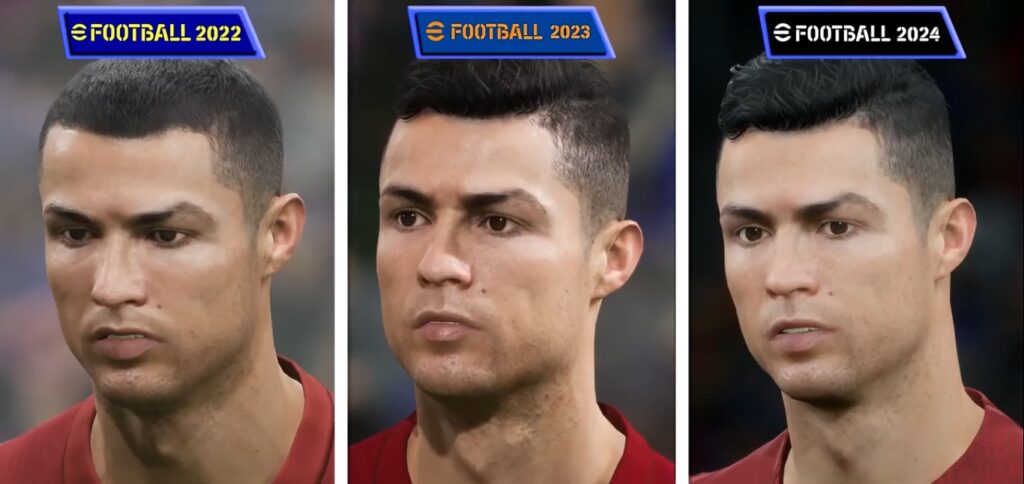 Player Motion: Running the Field with Realism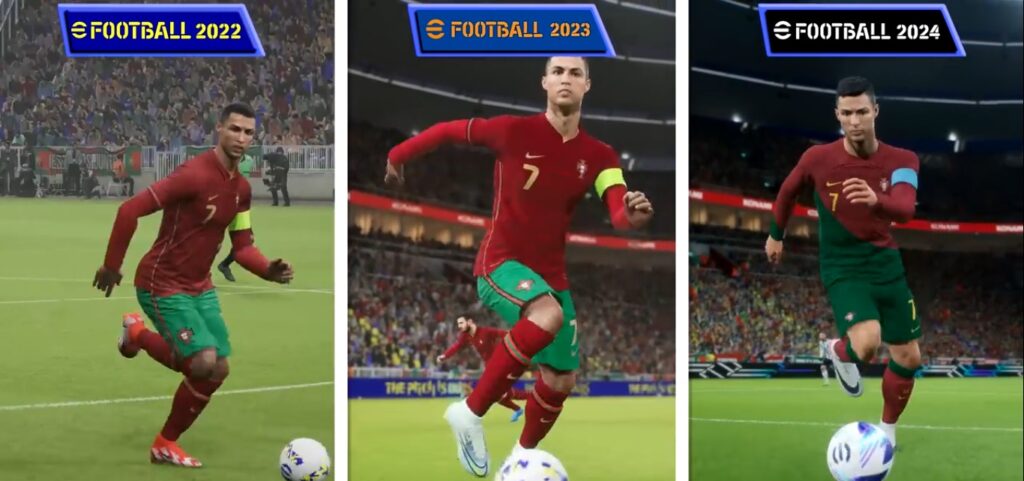 Player Stance: From Posture to Performance
But there's more to this story – all the images featured in this content were sourced from ElAnalistaDeBits' YouTube Clip. You can watch this clip also to have a wide view of how eFootbal has changed from 2021 to 2023.