On July 18th, 2022, EA Sports released FIFA 23 cover stars via Instagram. Kylian Mbappe returned as EA Sports poster boy yet again. The Paris Saint-Germain superstar and Chelsea's Women's Super League star Sam Kerr were featured as the original cover star of the FIFA 23 Ultimate Edition.
As this is the 30th edition of the video game, EA has created many previous FIFA game versions. Nonetheless, this year's version is the last of those versions published in conjunction with the sport's governing body FIFA.
FIFA 23 Cover Star on Standard Edition
Kylian Mbappe is the cover star of FIFA 23 standard edition. Mbappe will be featured on the cover of the Standard Edition of the game for the third year in a row. Mbappe will not be the cover star of FIFA 23 Standard Edition in Australia and New Zealand, according to the EA's announcement. Sammy Kerr, Instead, will be the cover of EA Sports FIFA 23 standard edition of electrical game only in Australia and New Zealand.
So with Electronic Arts' announcement, gamers will see both players (Mbappe and Kerr) on FIFA 23 Ultimate Edition and just one of either player (Mbappe or Kerr) in FIFA 23 Standard Edition depending on their location.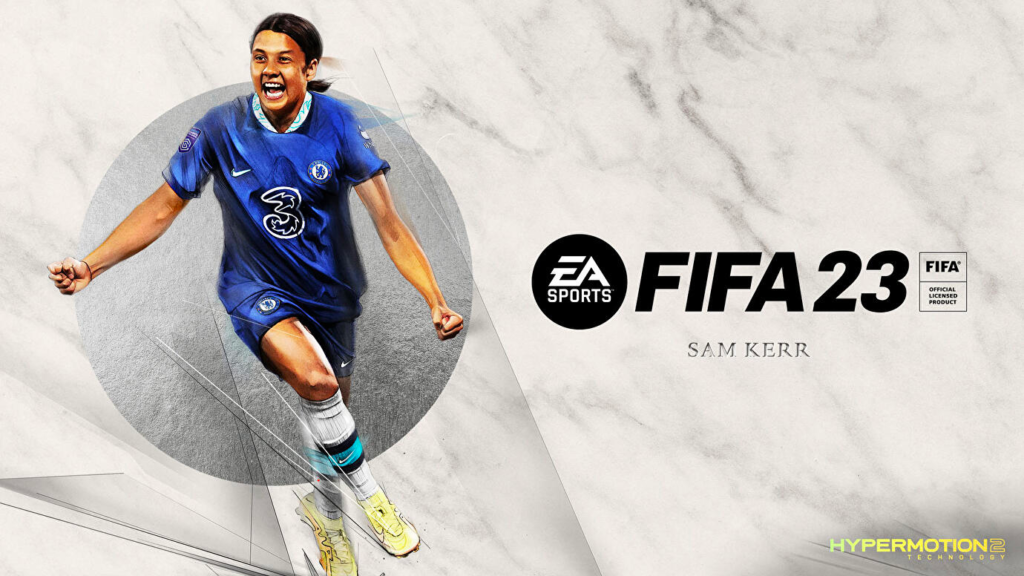 Men's FIFA Cover Stars History with FIFA 23 Cover Star, Kylian Mbappe
Every year, the men cover star of the FIFA game series is selected. Mbappe was of particular interest for FIFA 23 cover, selected by EA ahead of stars such as Van Dijk, Mohammed Salah, and De Bruyne, one of Belgium's brightest stars. The 23-year-old PSG player created history as he completes a hat-trick win in the FIFA game series, following three different crowns as FIFA game cover star. Despite his success, Mbappe is only one year short of the cover star status Lionel Messi enjoyed at Barcelona for FIFA 13, 14, 15, and 16. Wayne Rooney holds the record for the most consecutive appearances as a cover star in the FIFA game series from FIFA 06 to FIFA 12.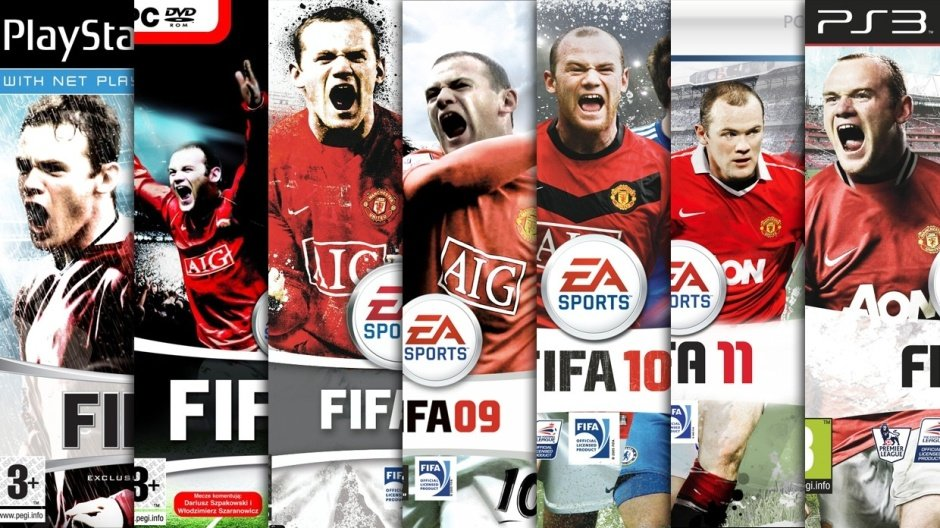 After scoring 39 goals and providing 26 assists in all competitions for PSG last season, Mbappe lived up to expectations as the FIFA 22 cover star in 2022. As a result of Mbappe's career high, PSG was also able to reclaim the Ligue 1 crown from Lille.
Women's FIFA Cover Stars History, with FIFA 23 Cover Star, Sam Kerr
Australia captain Sam Kerr is the first female footballer to be featured as a cover girl on a FIFA video game that is desired by millions of people. Kerr is featured on the cover of the new edition of the biggest video games franchise, FIFA 23. On Monday, 18 July 2022, a tweet revealed the FIFA 23 cover art portraying both Mbappe and Kerr, saying:
Women footballers, who are relatively low number compared to professional men's association football, have not always been well represented in past FIFA editions. And besides Kerr's record of being the first woman to be featured on FIFA game cover, she is not the first woman on a FIFA edition, or even the first Matilda to have come on as a feature in the FIFA game series. Steph Catley is the first Australian woman who has appeared in a FIFA 2016 (Australian edition), while Alex Morgan is featured in the FIFA 2016 (America edition).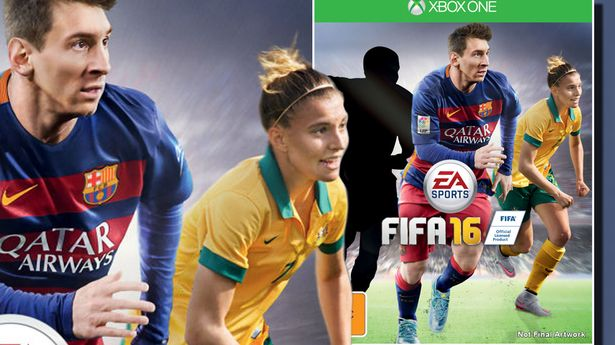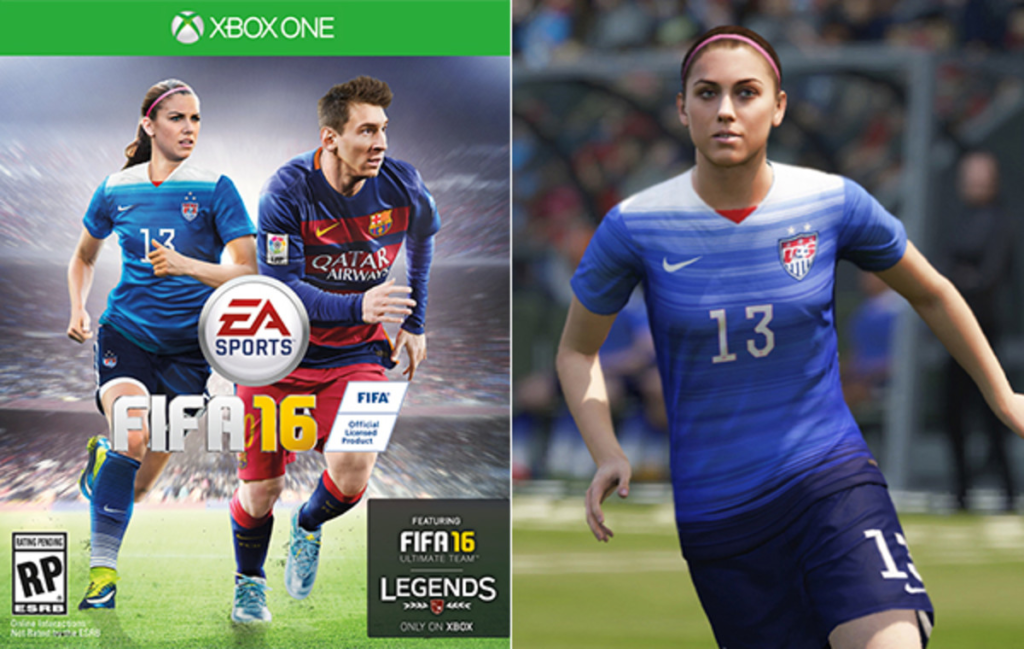 Getting on the cover of a huge game franchise like FIFA will greatly elevate women's football and women's footballers. And Kerr, a striker who has scored 56 goals in 108 appearances for Australia, has been given that shot to help close the discrepancy and push forward women's football.
"It's an honor and a dream come true to be on the cover of FIFA 23," said Kerr.
"It's been incredible to work with Kylian and the whole EA SPORTS team, and I can't wait for fans to get their hands on a copy of the game."
In reply, FIFA 23 producer, Matt Lafreniere said "We're committed to building an equitable experience and aspire to help grow women's football."
Final Words of FIFA 23 Cover
It is evident that the journey to becoming the FIFA 23 game cover star is not an easy but incredible one. There have been some weird and wonderful choices in the past and present history of FIFA cover star, so those who end up on the cover have their hard work and dedication paid off, and they have become an inspiration to many people. You can learn more about the long history of FIFA game cover stars, and how it all started from 1993.