PES 2021 soundtrack or PES 2021 songs was announced when the PES 2021 game was released on PlayStation, Steam, Xbox, Stadia, and other platforms. PES 2021 soundtrack contains a total of 26 songs that represent more than 4 different countries. In PES 2021, Konami features big names such as The Big Moon, Darkstar, Flamingods, The Japanese House, Little Dragon, The Magic Gang, O'Flynn, and more.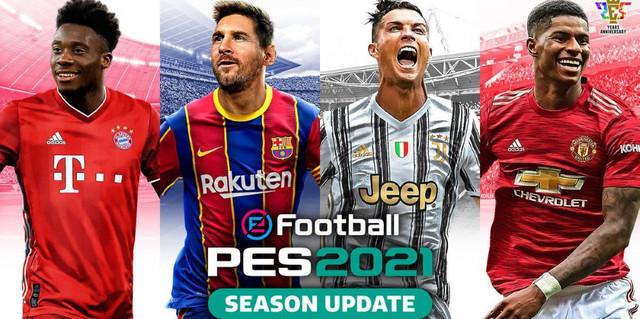 We have compiled and provided below a complete list of PES 2021 soundtracks (which you can download and stream). You can also watch all official PES 2021 songs and music videoshere anytime, anywhere.
PES 2021 Soundtrack MP3 Download
PES 2021 Soundtrack MP3 Download
Stream eFootball PES 2021 Soundtrack on Spotify
PES 2021 Soundtrack Original Music Videos
Below you can watch all the original music videos of the PES 2021 soundtrack via the Youtube playlist below. Remember to hit the 'Playlists' button to select any PES 2021 soundtrack original music video you will love to watch. To select any PES 2021 soundtrack music video of your choice, hit the button after the name of the FIFA 22 soundtrack in play on the Youtube video playlist player. A dropdown containing all PES 2021 music videos will appear. Now, select which PES 2021 soundtrack music video you will love to watch.
Please note that not all PES 2021 soundtrack have officially had their official music videos released by their original singers or artists. As such, you may not find few original music videos of PES 2021 Soundtrack in the playlist.
And if you love to download or listen to eFootball 2022 soundtracks or songs, we've created a guide where you can do all that. Click below.