A Friend Match is a multiplayer mode that allows players to compete against each other online in eFootball 2023. The eFootball 2023 multiplayer mode offers a wide range of customization options, in-depth player and team data, realistic graphics, and gameplay.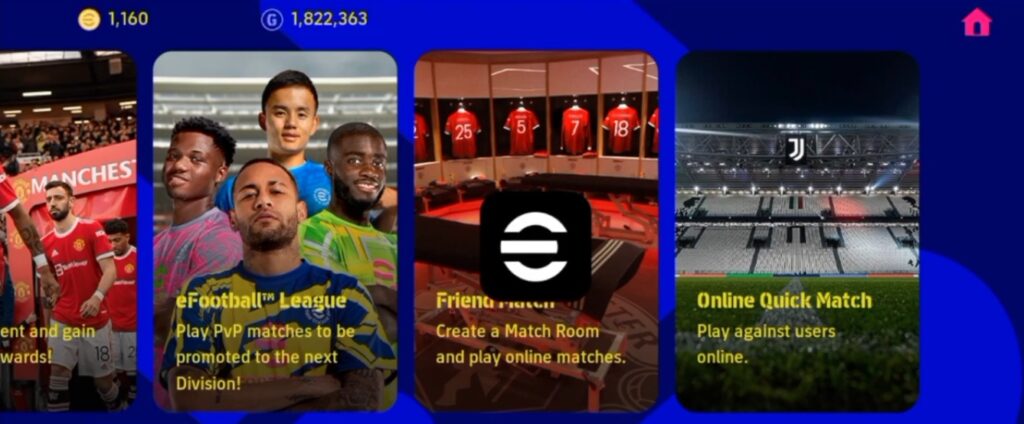 If you are new to eFootball 2023 multiplayer game mode or the friend match mode, it can be a bit overwhelming to know where to start. In this guide, we'll take a detailed look at how to set up eFootball 2023 multiplayer or friend match mode. In the last section of this article, we offer some tips to help you get the most out of your experience in the eFootball 2023 multiplayer mode.
How To Set Up An eFootball 2023 Multiplayer Or Friend Match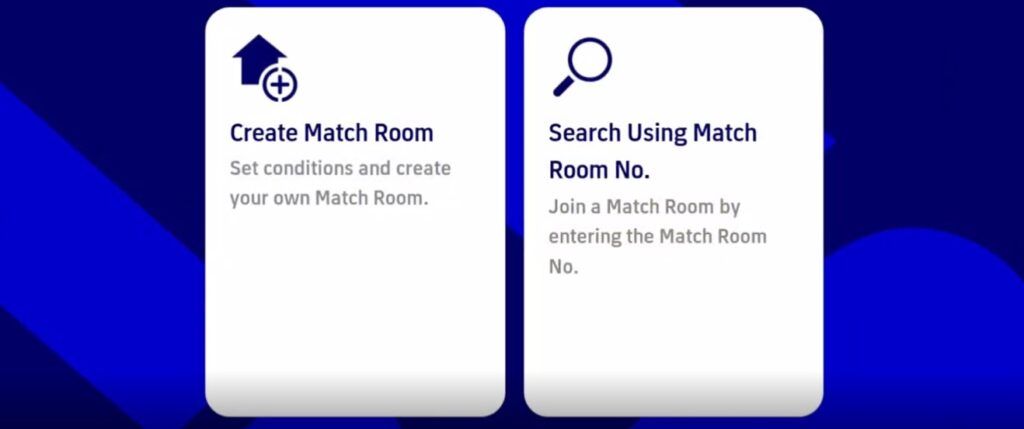 To play against your friend on eFootball 2023, you need to set up your game right. And that starts with the following steps:
Connect to the internet
Ensure your friend is connected too
Enter your eFootball 2023 Mobile
At the in-game home screen, click on Dream Team
Now, click on the "Friend Match" section
Tap on "Create Match Room" to set the conditions for your Match Room
Toggle On "Set Password"
Type the "Match Room password" you want the Match Room to bear
Write down the "Match Room password" for remembrance
Click on the "Create" button below the "Set up Match Room" page
On the next tab, click on "Copy Match Room No." below.
Send your friend the "Match Room number" and password you created earlier
Now, your friend should enter their eFootball 2023 game
At their in-game home screen, click on Dream Team
Now, tap on the "Search Using Match Room No." section
On the next tab, your friend must type in your Match Room No. and tap on Enter
On the next tab, your friend should type in your Match Room password and hit Enter
This will automatically take your friend to your Match Room on their device
Now, your friend must click on "Start Match" on the Match Room tab
Likewise, you need to click on the "Start Match" button in your Match Room too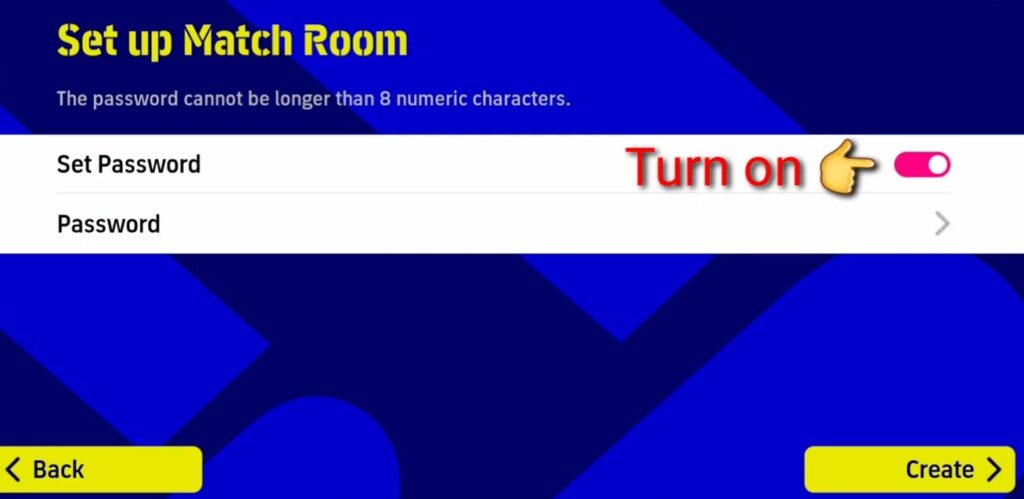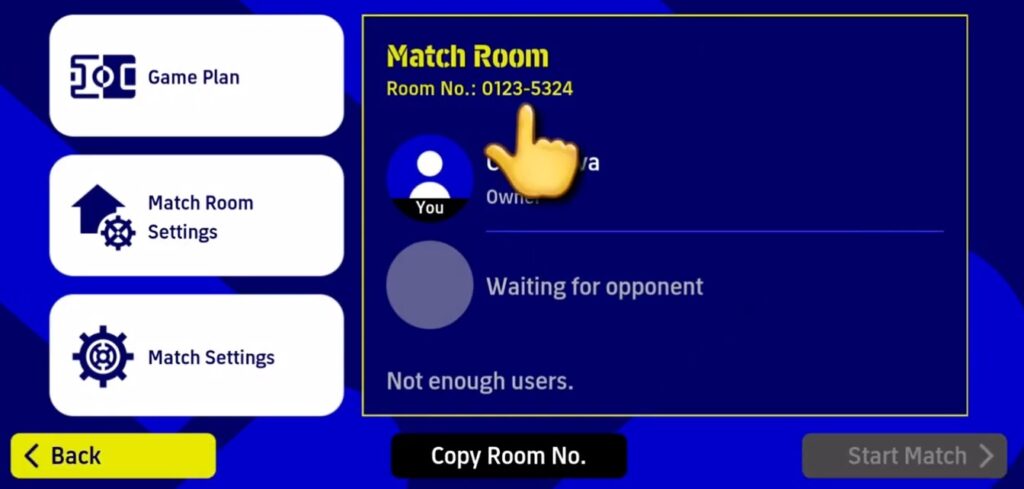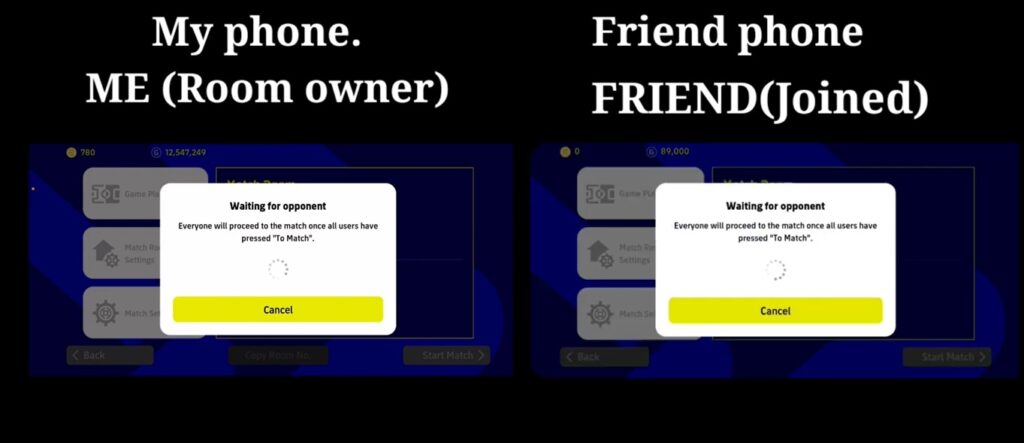 Tips for Winning eFootball 2023 Multiplayer Mode Match
Once players have set up their game, it's time to start playing. To ensure the best chance of winning in an eFootball 2023 multiplayer match, you should keep the following tips in mind:
Choose the right players: Not all players are equal in eFootball PES 2023. Players should select teams that have a good balance of players with strong ratings in different areas, such as speed or shooting.
Use the right tactics: The friend match mode allows players to select different tactics for their team, such as a more attacking or defensive style. You should choose tactics that best suit the players on your team and the way you play.
Practice makes perfect: Like in real soccer, practice makes perfect in eFootball PES 2023. You should familiarize yourselves with the controls and gameplay in eFootball 2023 before you start playing against your friends.
Play to your strengths: Every player has his own strengths and weaknesses. You should try to figure out what your players' strengths and weaknesses are before you play them.
Stay focused: Friend match games can be very intense and can quickly become heated. You should always stay focused and try to stay calm, even if things aren't going your way. In these types of situations, use every opportunity you get to learn to become better.
Final Words on eFootball 2023 Multiplayer Mode
In this guide, we've looked at the eFootball 2023 multiplayer mode and offered some tips to help players get the most out of their experience. When you follow these recommendations in eFootball 2023 multiplayer mode, you are well on your way to winning more friend matches than you previously believed.