The breakout season for many of the Soccer Manager 2023 Wonderkids is here. With the transfer window closed and the football season coming to an end, you should be searching for quality Soccer Manager 2023 wonderkids to join your team.
Why? These wonderkids can dominate for countless seasons in Soccer Manager 2023 (SM23. The fact that some of them are overpowering young players with brand-new abilities heightens your chances for a dominating success in the game.
Without further ado, let's jump into the long list that contains every Soccer Manager 2023 wonderkids you should know of and can buy.
40+ Soccer manager 2023 Wonderkids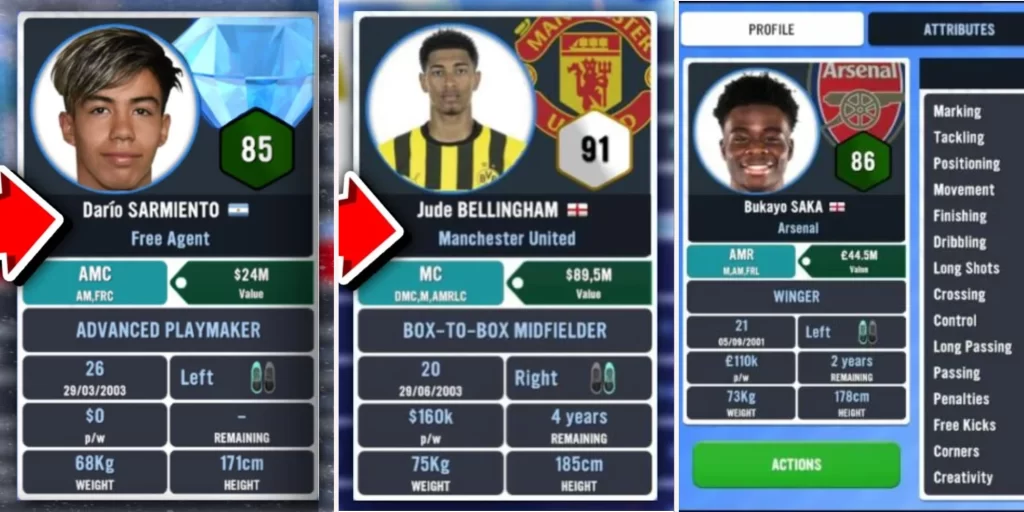 There are more than 40 Soccer Manager 2023 wonderkids. These wonderkids can be sectioned into two. The first set is a list of young players with very high potential ratings between 80-99 in SM23. The second set contains young players with standard potential ratings between 75-85 in SM23.
Highly Potential Soccer Manager 2023 Wonderkids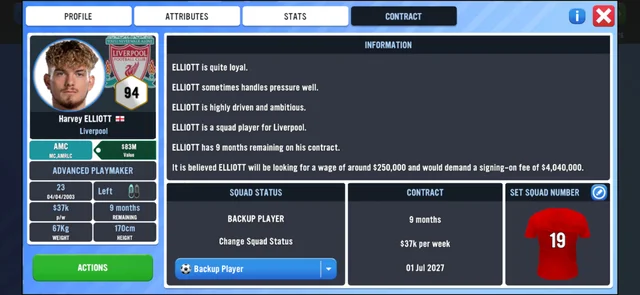 Vinicius Junior (Real Madrid)
Rúben Dias (Manchester City)
Marcus Rashford (Manchester United)
Theo Hernandez (AC Milan)
Achraf Hakimi (Paris Saint-Germain)
Jadon Sancho (Manchester United)
Harvey Elliott (Liverpool)
Felipe Endrick (Real Madrid)
Phil Foden (Manchester City)
Éder Gabriel Militão (Real Madrid)
Alessandro Bastoni (Inter Milan)
Gianluigi Donnarumma (Paris Saint-Germain)
Jude Bellingham (Borussia Dortmund)
Bukayo Saka (Arsenal FC)
Eduardo Camavinga (Real Madrid)
Rodrygo (Real Madrid)
Ansu Fati (FC Barcelona)
Youssoufa Moukoko (Borussia Dortmund)
Aaron Wan-Bissaka (Manchester United)
João Félix (Atlético de Madrid)
Matthijs de Ligt (Bayern Munich)
Frenkie de Jong (FC Barcelona)
Brahim Diaz (AC Milan)
Soccer Manager 2023 Wonderkids With Standard Potentials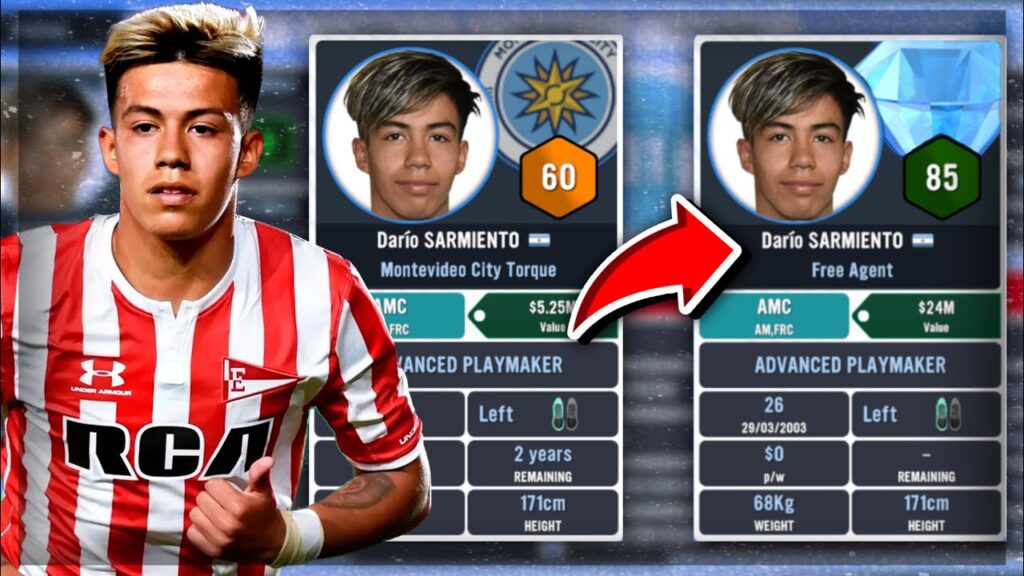 Rayan Cherki
Cade Cowell (San Jose Earthquakes)
Gabriel Vidovic (Vitesse)
Arda Güler (Fenerbahçe)
Darío Sarmiento (Montevideo City Torque)
Tino Anjorin Huddersfield Town
Michał Karbownik (Fortuna Düsseldorf)
Nathan Bishop (Manchester United)
Octavian Popescu (FCSB)
Sontje Hansen (Ajax)
Wilfried Gnonto (Leeds United)
Dina Ebimbe (Eintracht Frankfurt)
Warren Zaïre-Emery (Paris Saint-Germain)
Emre Tezgel (Stoke City)
Matheus Donelli (Corinthians)
James McAtee (Sheffield United)
Ashley Phillips (Blackburn Rovers)
Matheus França (Flamengo)
Jamie Cumming (Milton Keynes Dons)
Junio Hellino (RB Bargatino)
Kluiverth Aguilar (Manchester City)
Paul Warner (SC Verl)
Talles Magno (New York City FC)
Who Is The Youngest Potential Wonderkid in SM23?
In Soccer Manager 23, Harvey Elliot of Liverpool stands out as the youngest potential wonderkid with a potential ability rating of 94.
Final Words On Soccer Manager 2023 Wonderkids
The most satisfying aspect of SM23 is not just finding undiscovered gems, but also developing their potential until you have a squad full of superstars. Meanwhile, if you spend cash to acquire already-developed players, the journey becomes easier, and you will be able to dominate at home and abroad. In case you don't know which established or best players are worth purchasing on SM23, take a look at our Best Players On Soccer Manager 2023 guide.