Invincibles Studio has released Soccer Manager 2023, its latest football management simulation game. Soccer Manager 23 also known as SM23 is a mobile football manager simulation game that allows you to sign real football players and take your team to glory as a pro football manager on your mobile phone. There are more than 25,000 players and over 900 clubs from 35 of the world's top footballing countries in the game.
This game follows in the footsteps of FIFA Mobile 22 and eFootball 2022 Mobile, both of which are mobile football games. While FIFA Mobile 22 and eFootball Mobile 2022 are games focused on football players, Soccer Manager 2023 is a game focused on football managers.
Soccer Manager 2023 Release Date
Invincibles Studio released Soccer Manager 2023 (SM23) on the 22nd of September 2022.
What's New in Soccer Manager
New create-a-club mode
Live transfer bids
3D matchday improvements
Player model improvements
Additional tactical instructions
Updated player database
New user interface (UI)
Soccer Manager 2023 Trailer
Soccer Manager 2023 Features
3D Match Engine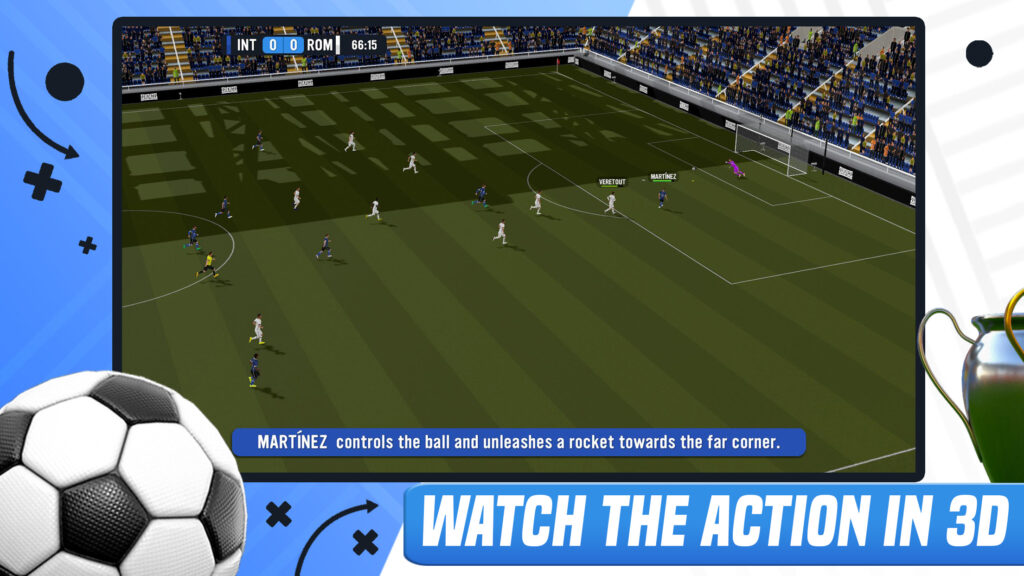 With 3D matches, you can see soccer dramas unfold realistically in SM23. You have the free hand to analyze statistics and input technical advice from your assistant manager to make critical choices on the go. Besides the improved 3D match engine, new player models, new animations, and improved AI are all included in the new version of SM 23.
Football Licensed by Fifpro
You can create your dream squad from a pool of over 25,000 real-life players officially licensed by FIFPROTM. With the new live transfers system in SM23, you can sign world-class players from the best leagues. Inter Milan, Bayer Leverkusen & Wolverhampton Wanderers are just a few clubs partnering with Soccer Manager 2023, which features SPFL and Bundesliga licenses.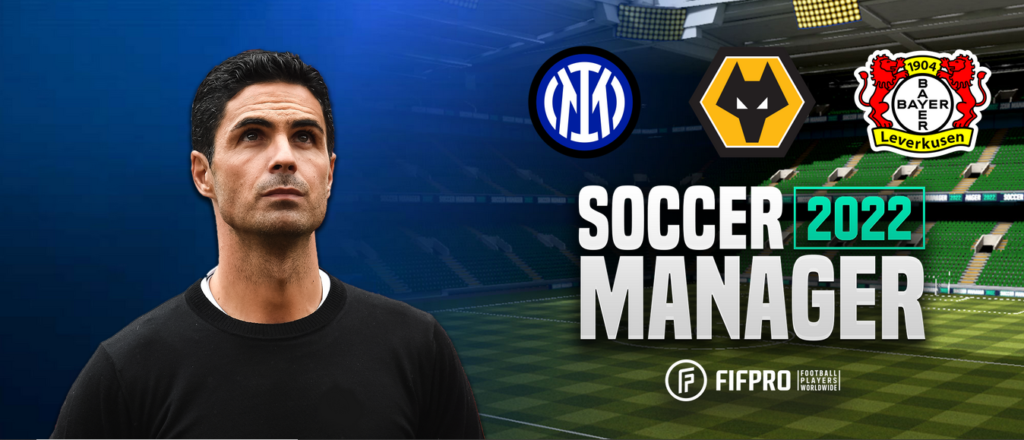 Make Your Own Club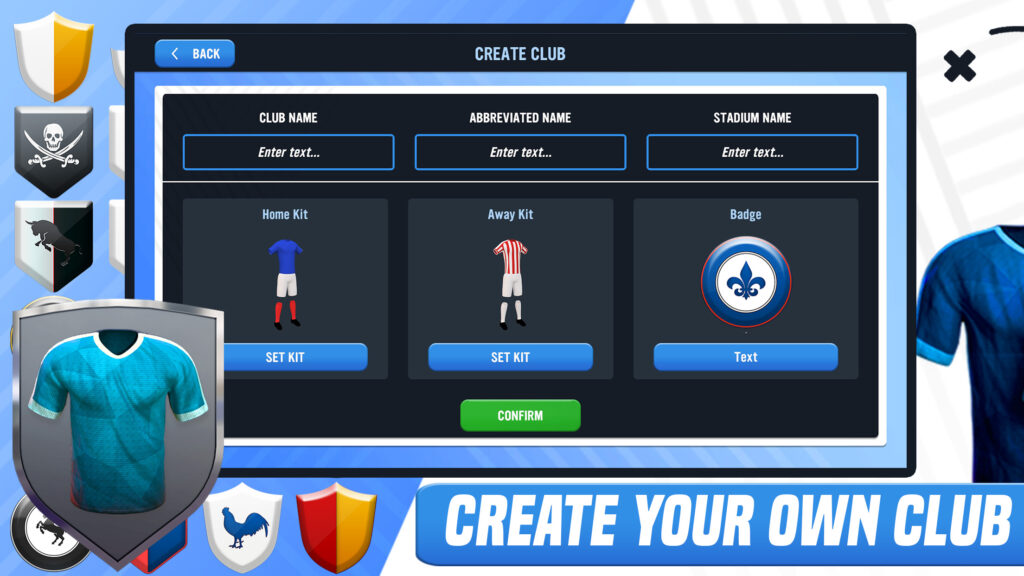 In the new SM23 career game mode, you can become more than just a manager through Create-a-Club. Managing a football club in Soccer Manager 2023 is entirely in your hands like real football directors. As a football director, you can create your own style and feel for your team, add players you feel are competent, and battle your way to the top tiers. Training sessions, matches, tactics, scouting, dynamic live transfers, stadium, club finances, are all in your hand, just name it!
Outperform Your Competitors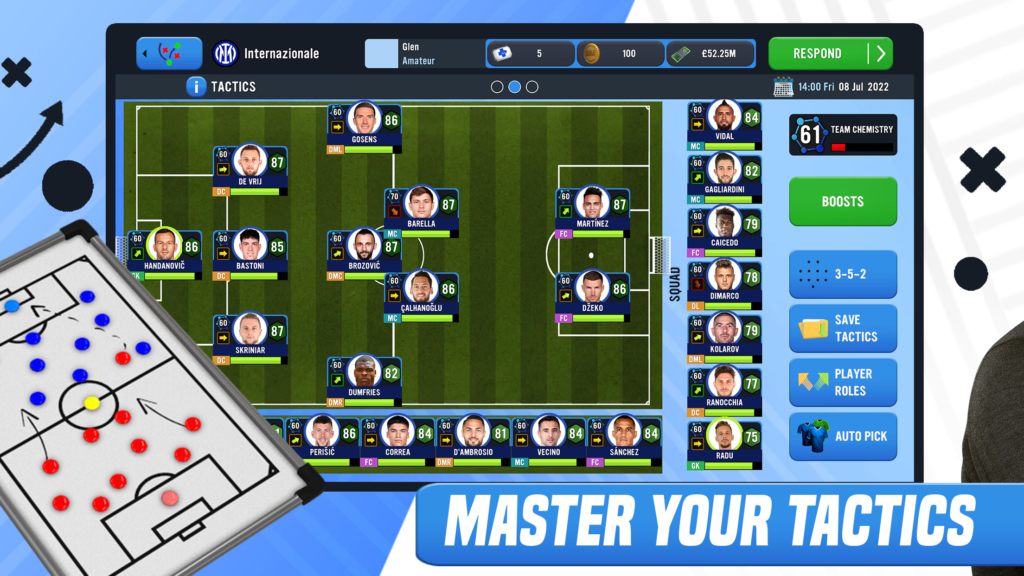 In order to influence your game and secure the three points, you can independently make techniques, analyze numbers and respond to activities in the field.
Establish Your Football Club
Progress does not occur just in the field but off field also. You can improve your club infrastructures, such as the training field and youth academy, to position your club for future success.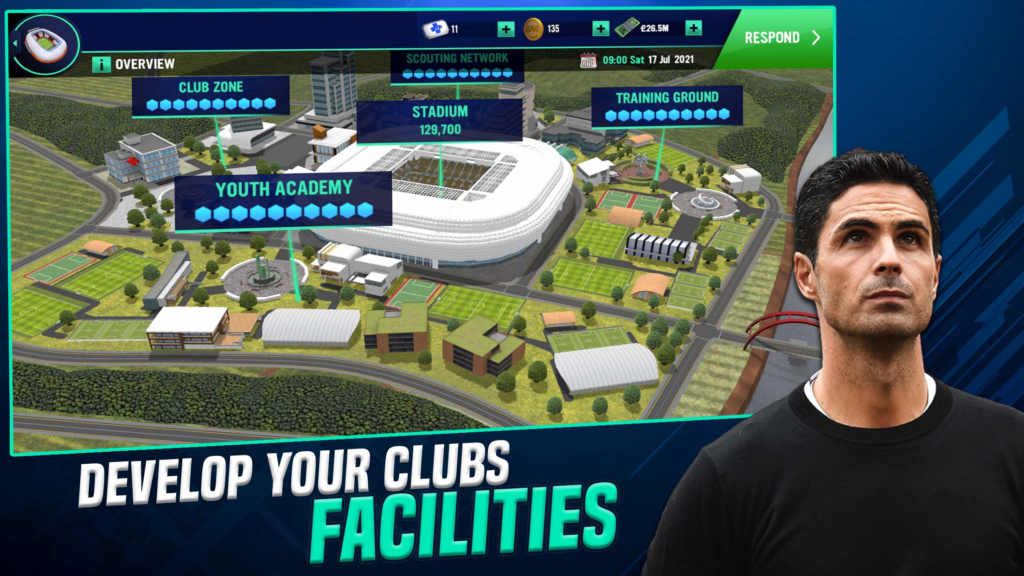 Become a Great Football Manager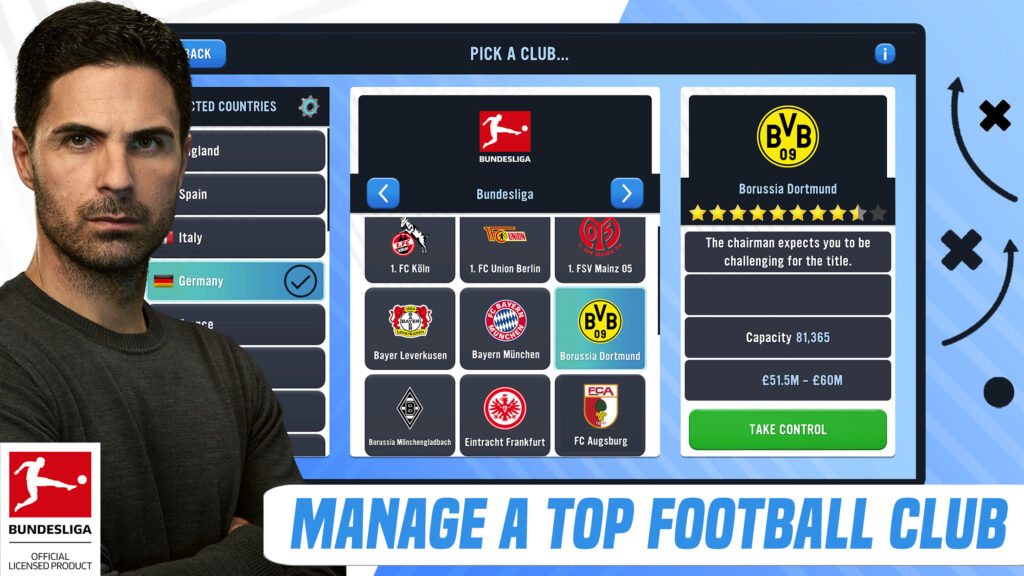 Soccer Manager 2023 is much more developed than Soccer Manager 2022 as it comes with a new dynamic live transfer system, improved opponent AI, and global league teams licenses such as Bundesliga. The game immerses you in football managerial action, as you select your starting stars, outsmart the opponents with winning tactics, build a world-class stadium with the club's finances, and discover future superstars through a dynamic transfer market and extensive scouting network.
Download Soccer Manager 2023
Soccer Manager 2023 or SM 23 is now available for download on iPhone, iPad, iPod, and Android. As such, you can download SM23 from PlayStore or Apple Store. Meanwhile, there is no Soccer Manager 2023 application available for PC download yet.
Click the links below to download Soccer Manager 2023 after you confirm your system meets the minimum operating system requirements:
---
Soccer Manager 2023 Required Operating System
iPhone requires iOS 13.0 or higher
iPad requires iPadOS 13.0 or higher
iPod touch requires iOS 13.0 or higher
Android requires OS 5.1 and higher
Soccer Manager 2023 Developer: Invincibles Studio
Invincibles Studio is the official developer of Soccer Manager 2023. The Invincibles Studio is an independent games studio established in 2004 in the North West of England. Invincibles Studio has its game studio based in the United Kingdom with more than 15 years of making high-quality games that have garnered over 50 million downloads. It has an innovative team of developers specializing in creating exceptional mobile football games for over two decades. Some of its famous games include Soccer Manager 2022, Soccer Manager Worlds, etc.