Strikerz Inc's environment artists and tech artists took real data from footage during the matches to model and build football stadiums in 3D on Ultimate Football League (UFL) game. These are football stadiums that already exist in the real world. They are built in UFL based on the actual pitch dimensions, measurements, and geometries.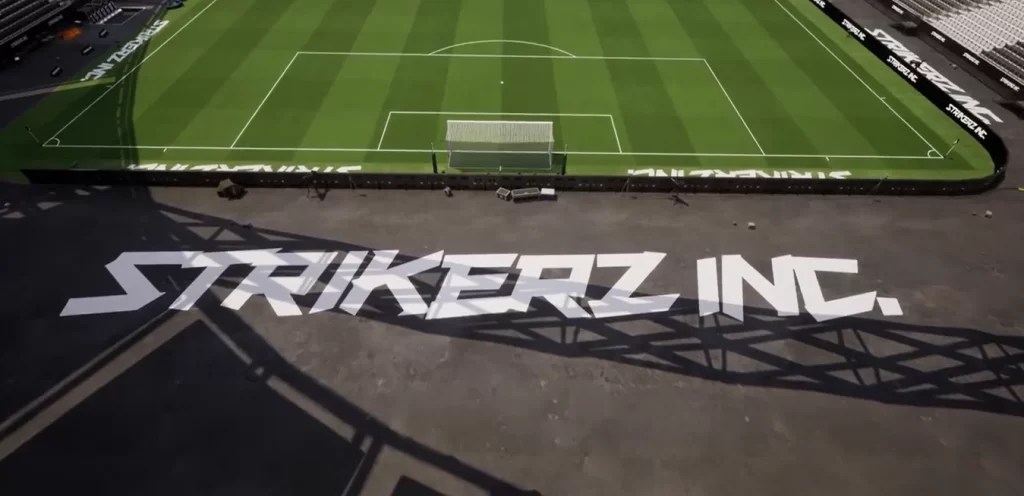 The most interesting fact about the modeling of football team stadiums in UFL game is the balance between realistic and well-constructed stadium buildings. For example, London Stadium in UFL has a sophisticated roof, precise construction structures, and iconic grounds that fully represent the likeness of the West Ham Stadium.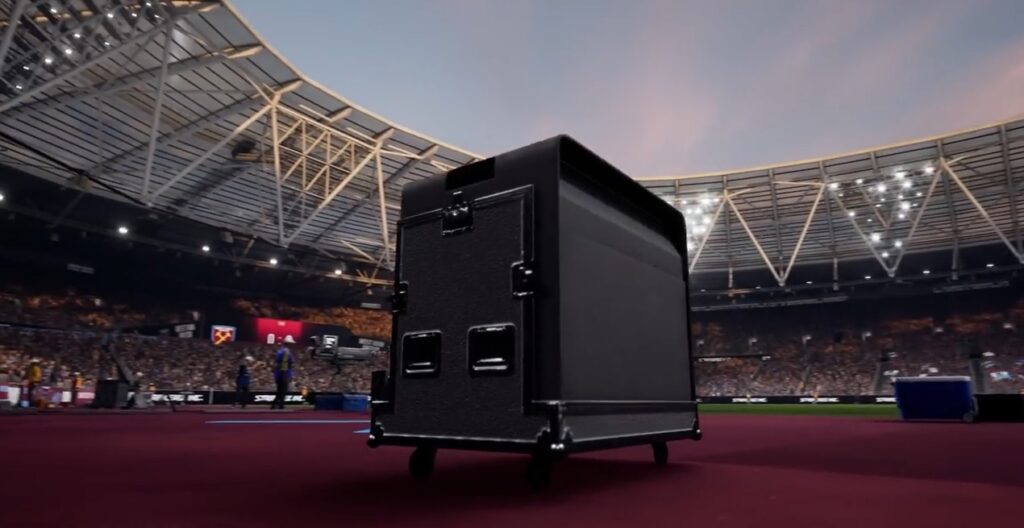 Each stadium in UFL has its own unique element. For example, in Vodafone Park, there are a lot of security guards. Meanwhile, at London Stadium, there are machines blowing soap bubbles all over the stadium. And at BayArena, there is a referee picket.
Complete List of UFL Stadiums
Strikerz Inc Stadium
London Stadium
HET Knuspark
BayArena
Vodafone Park
Hashtag United Arena
UFL Stadiums in Pictures
Strikerz Inc Stadium
Strikerz Inc Stadium is a fictional football stadium by the Strikerz Inc team.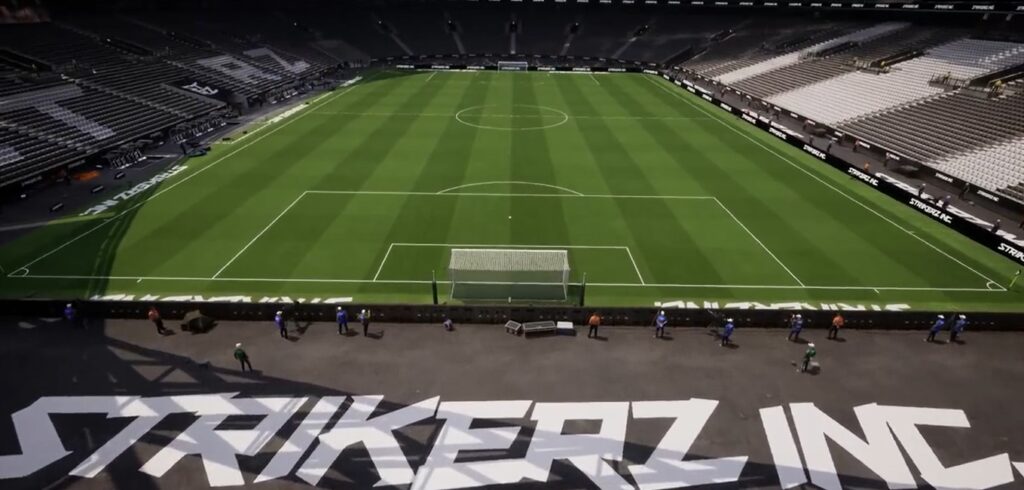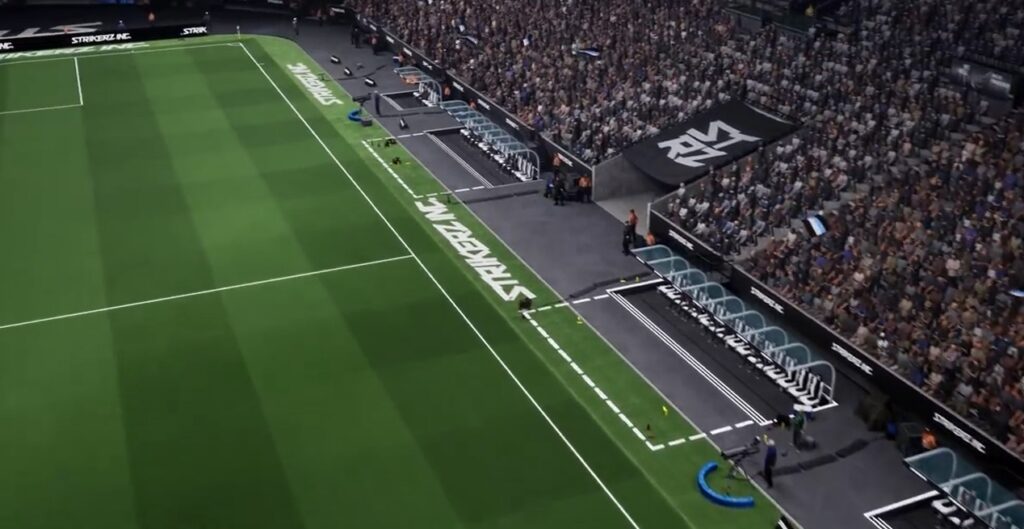 London Stadium (West Ham Stadium)
Though all stadiums are built equally in UFL, London Stadium is by far the best stadium in UFL games (put the full mean) London Stadium. It is a masterpiece in terms of architecture. Its atmosphere is superb, and it has the most beautiful design among other stadiums in the game.
London Stadium is the largest stadium in UFL. London Stadium, also known as The Stadium at Queen Elizabeth Olympic Park, has a seating capacity of 66,000. It also holds a field size of 105 by 68 meters (114.8 yd x 74.4 yd) and is used by West Ham United.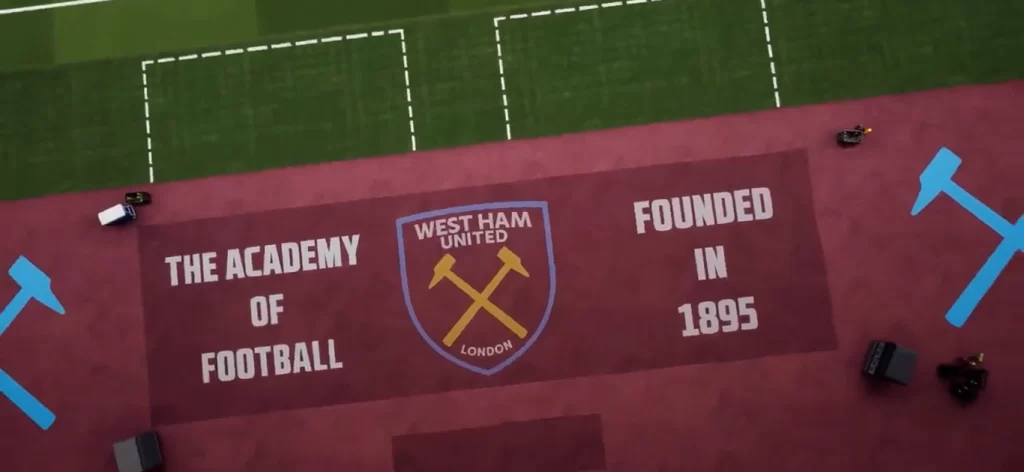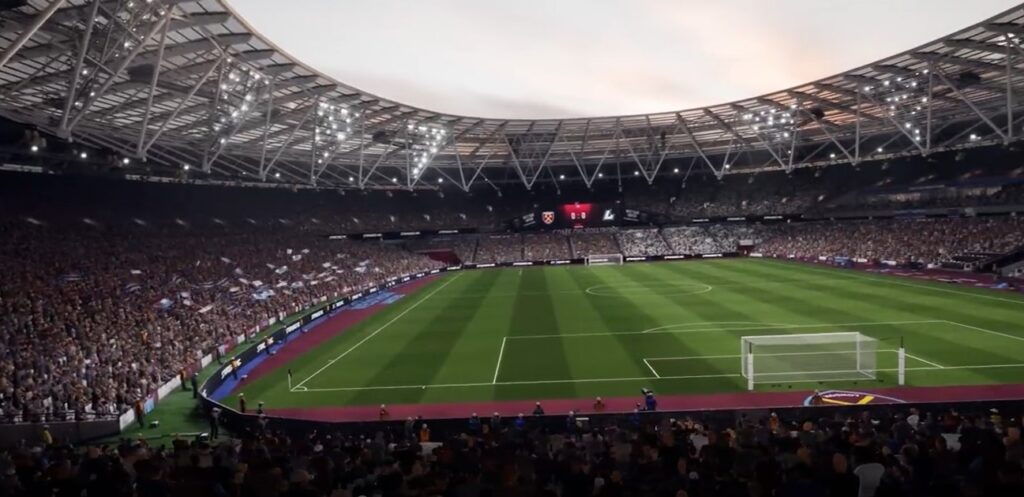 Bayern Leverkusen Stadium
Vodafone Park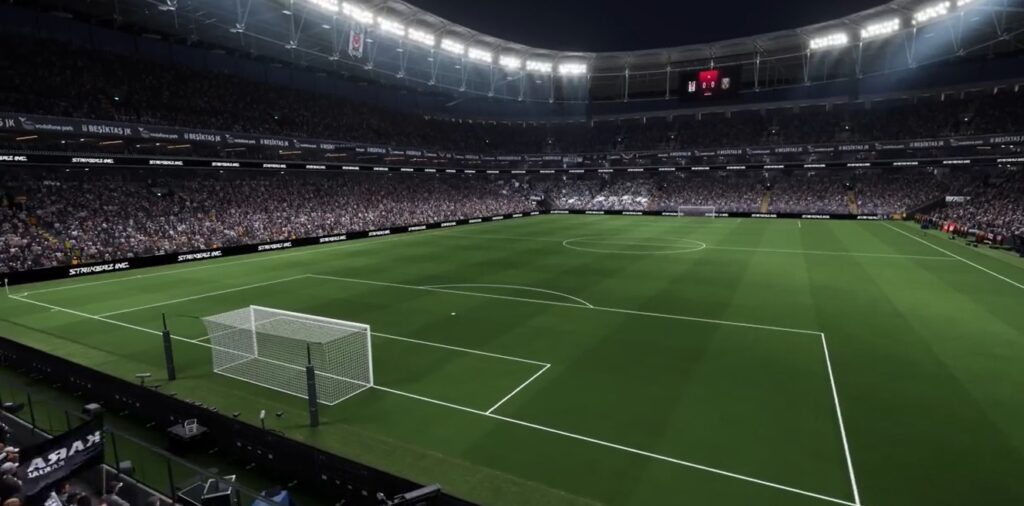 HET Knuspark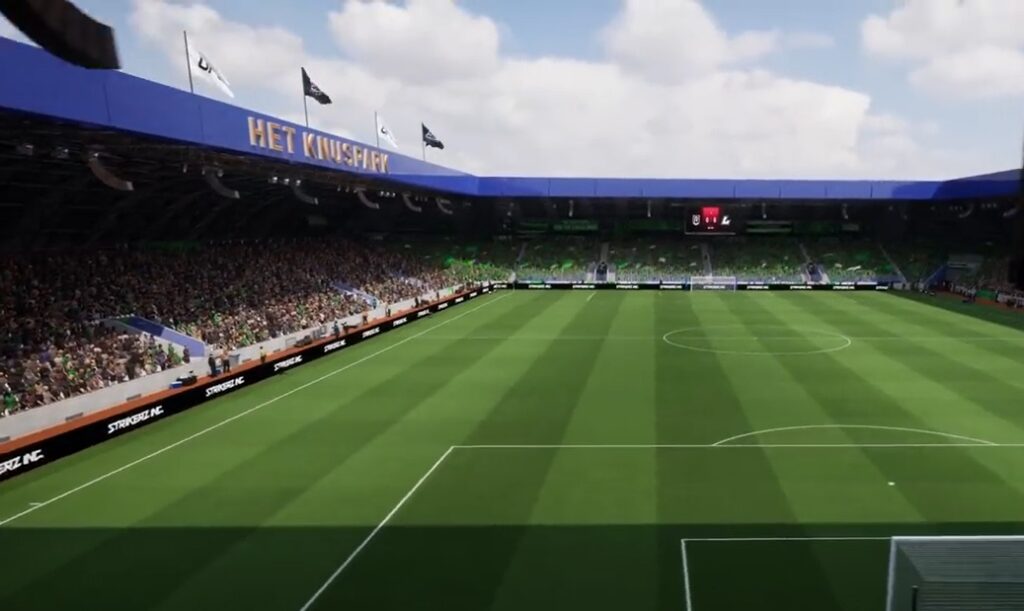 Hashtag United Arena
Hashtag United Arena is an in-game stadium representing the real Hashtag United football club. Hashtag United is a football and esports club that Spencer Owen founded. The club has a men's team that plays in the Isthmian League, a women's team that plays in the FA Women's National League, and over 40 youth teams that play at Forest Glade FC. The club also has a world-class FIFA Esports team.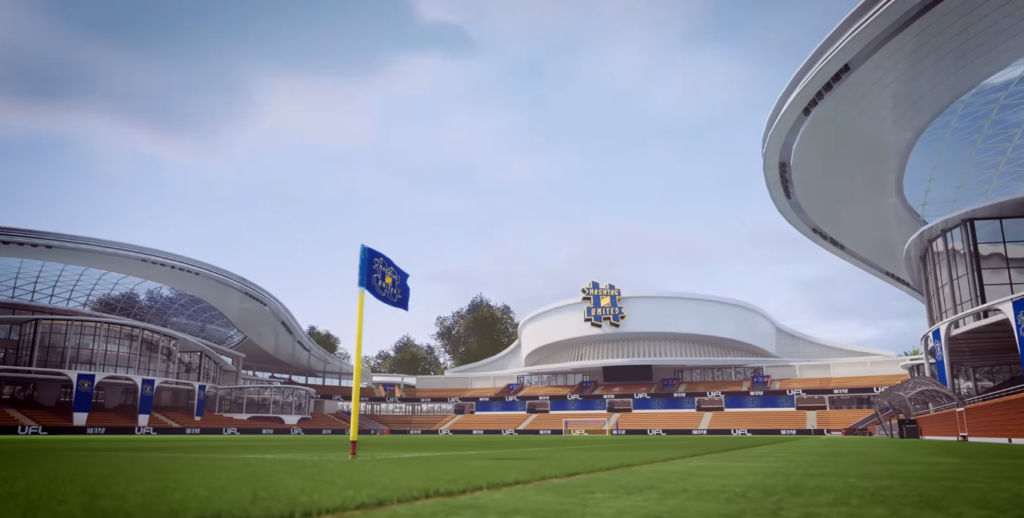 General Features of All UFL Stadiums
Fans
Fans' and their faces in UFL stadiums are automatically generated using Crowd Mesh.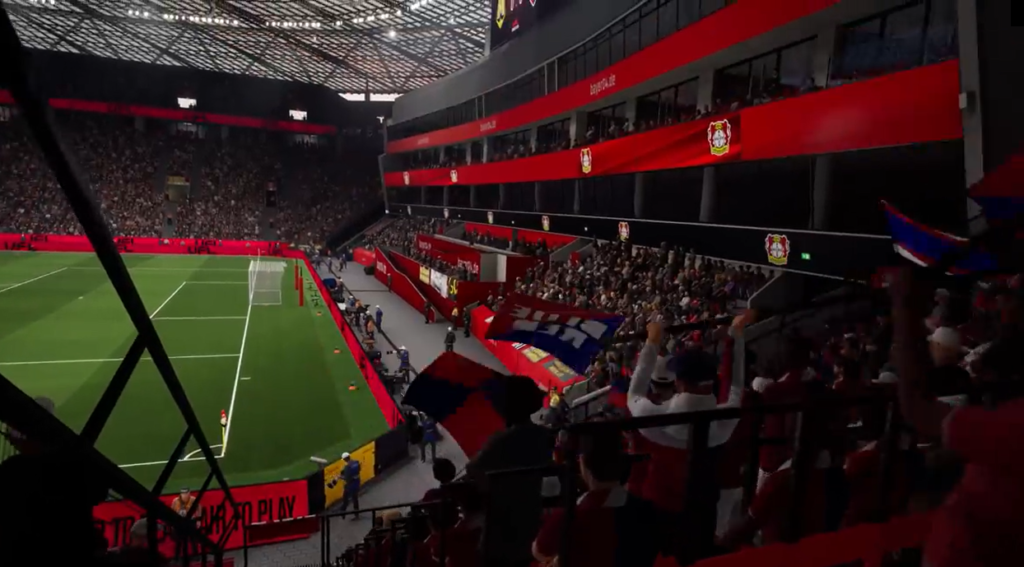 Managers
Besides the fans, there are the maintenance staffs and managers as well as the coaches near the touchline in every stadium in UFL.
Level Art
A very detailed level art exists in the majority of UFL stadiums. Level art entails everything on stadium grounds. These include items such as cameras, flasks, chairs, bottles, etc.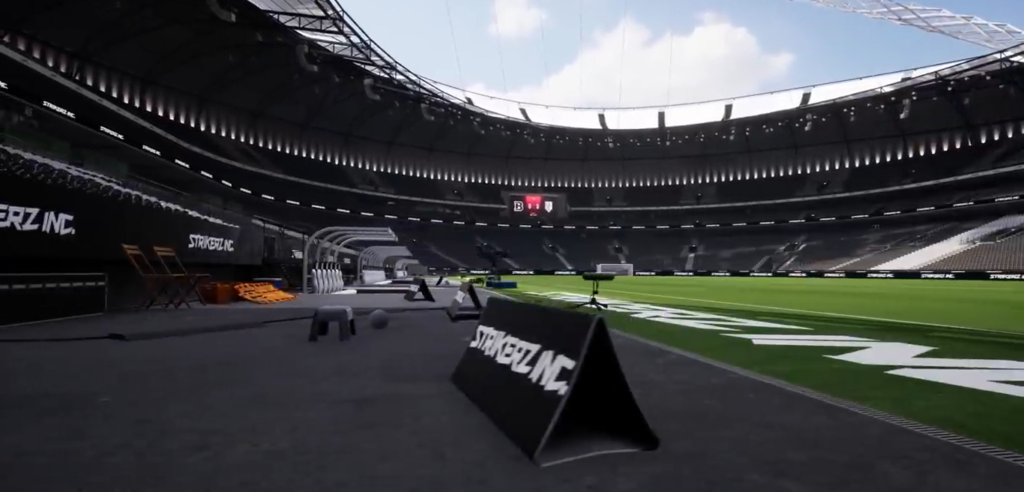 Security Personnel
There are different types of security personnel in UFL stadiums. You can find personnel such as police, fire marshals, and first aid personnel on the stadium grounds in UFL. Each security personnel is dressed in the highest police fashion in accordance with stadium's country location.
Lighting
Strikerz Inc's team used light sources to create full lighting in stadiums and every light source has its own purpose. Overall, it emulates lighting around every depth and corner in stadiums.
Banners and Flags
There are 18 forms of banners and flags around the stadium grounds in UFL. All are modeled to uniquely represent teams on a matchday.
Ball Boys
There are several variations of ball boys in UFL stadiums. Ball boys are available in UFL stadiums' grounds in several standing variations.