In the eFootballTM Point Program, eFootballTM Points serve as the currency. Players can earn points by playing core titles of the eFootballTM series and participating in eSports competitions. In the myClub mode of the eFootball 2022 game, you can purchase in-game items and bonuses across platforms using eFootball points. Your Konami ID must be linked to eFootball 2022 before you can spend your eFootball virtual currency.

How to Get eFootball Points
eFootball™ Points can be acquired in a variety of ways, and these points can be used to unlock extra features on your eFootball 2022 game. Below are four ways to earn eFootball Points in the eFootball 2022 and previous PES game series.
You can enter and play the eFootball 2022 game on daily basis to collect eFootball Points. You get 200 e-point every day, equalling 3000 e-point a month.
You can also obtain eFootball Points by participating in in-game events on eFootball 2022.         
With the eFootball 2022, you can amplify the number of eFootball Points you earn by creating an eFootball account on multiple platforms such as PS4, Steam, and Xbox. Make sure to link all accounts on these multiple platforms to your unique Konami ID. This will qualify you to claim all necessary eFootball virtual currency available.
Download PES 2021 Mobile on your phone or tablet — for free — and complete the weekly match day campaign. There are 2 campaigns every week, starting on 7 pm Thursday and Sunday (PST time zone). You will have to play two matchdays for each campaign, win/loss doesn't matter. In the end, you will earn 800 e-point a week (200 e-point per matchday) or 3200 a month.
You can also get and play PES 2021 on PS4 and Xbox One and Steam for PC, which will give you a daily login bonus for all 3 games apart from daily matchdays. 

For the download of PES 2021 on PCs & consoles, you may have to buy a physical copy or CD key since PES 2021 is no longer downloadable via steam or PS Store.

Players can also earn eFootball Points by watching live streams through the Konami campaigns site when available. In times when major football events such as UEFA eEURO 2021 FINALS are on, you will be able to access dedicated Konami campaigns and you will be rewarded with points.
Where and What Can You Purchase with eFootball Points?
Once you have enough eFootball Points, head to the eFootball Point Shop and exchange them for an item you love to have. In the Konami-developed game series, game players can buy the following items via spending eFootball Points in the eFootball Point Shop:
Players
Trainers
Strips (Kits)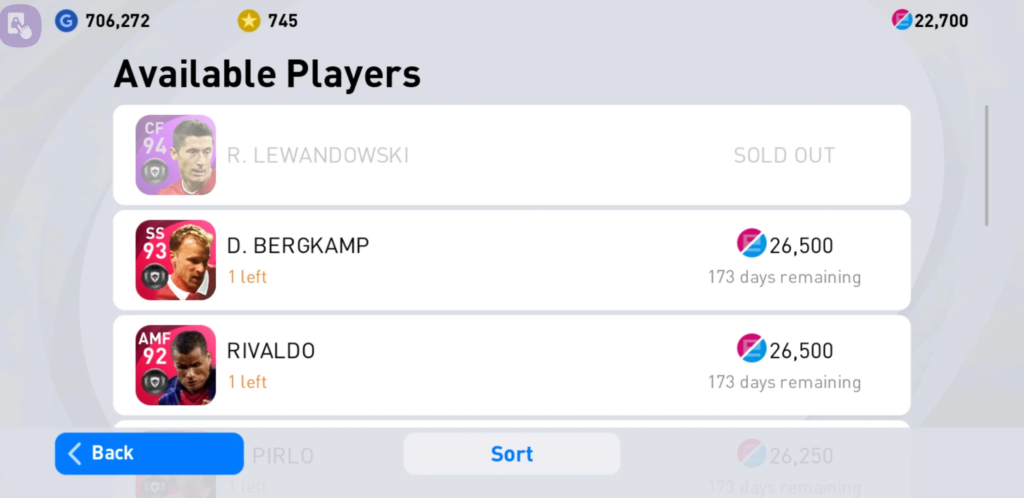 eFootball Points Expiry Date
All eFootball™ Points have an expiration date. The points you claim from your Inbox expire six months after the date you claim them. The following locations allow you to check your eFootballTM Point expiration dates:
In the eFootball™ 2022 game (on all platforms, consoles, and mobile devices):

Go to Shop.
Go to eFootball™ Points.
Next, click on Details

In eFootball PES 2021 Season Update (on PS4, Xbox One, Steam only): Enter myClub.

Go to myClub Store.
Hit on eFootball™ Points.
Next, check eFootball™ Points expiration dates