The new EA Sports FIFA 23 features are a superb development by the EA developers team which exceeds gamers' expectations. And if you play FIFA 23 on a next-generation console, the gaming experience will be unlike any other. We explain below every new feature in FIFA 23 gameplay, one by one.
New FIFA 23 Features and Other Elements
Below are the new FIFA 23 features in gameplay, you can enjoy in the FIFA game.
1. Hypermotion 2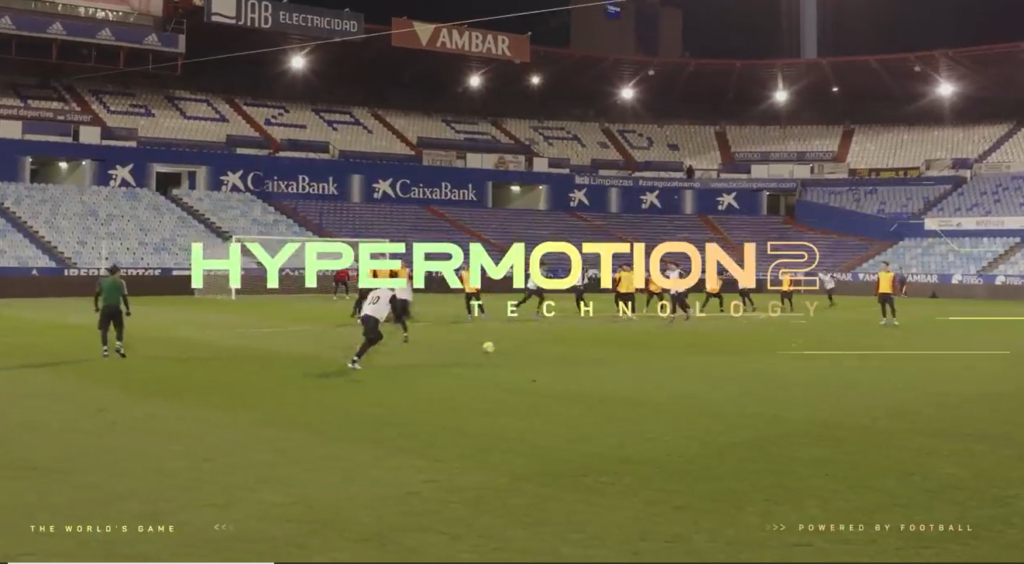 With Hypermotion 2 in FIFA 23, EA Sports incorporated twice as many real-world motions captures as last year. EA added 6000 new true-to-football animations transferred from the pitch directly into the FIFA 23 game. Hypermotion 2 also empowers the improvements across all the gameplay areas on-pitch and off-pitch. Only on PlayStation®5, Xbox Series X|S, and Stadia do HyperMotion 2 gameplay technology advance matches across every mode.
2. Redesigned Set Piece for Free Kicks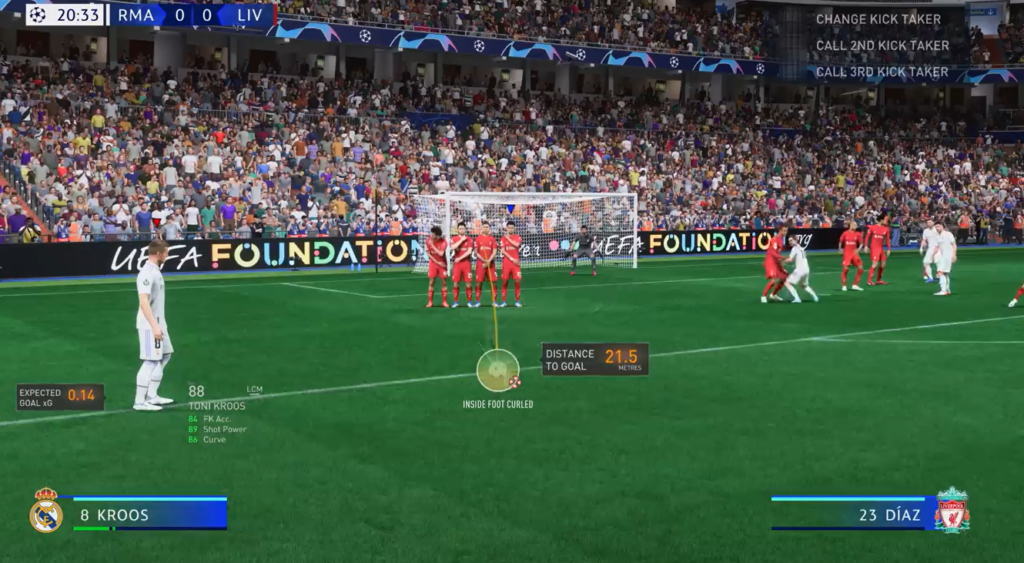 The redesigns in FIFA 23 give you more control over free kicks, and corners. It allows you to choose where you want the ball and change direction, trajectory, curl, and more. Also, the updated corner camera position in FIFA 23 better reflects the drama of the dead ball situations.
3. Redesigned Set Piece for Penalties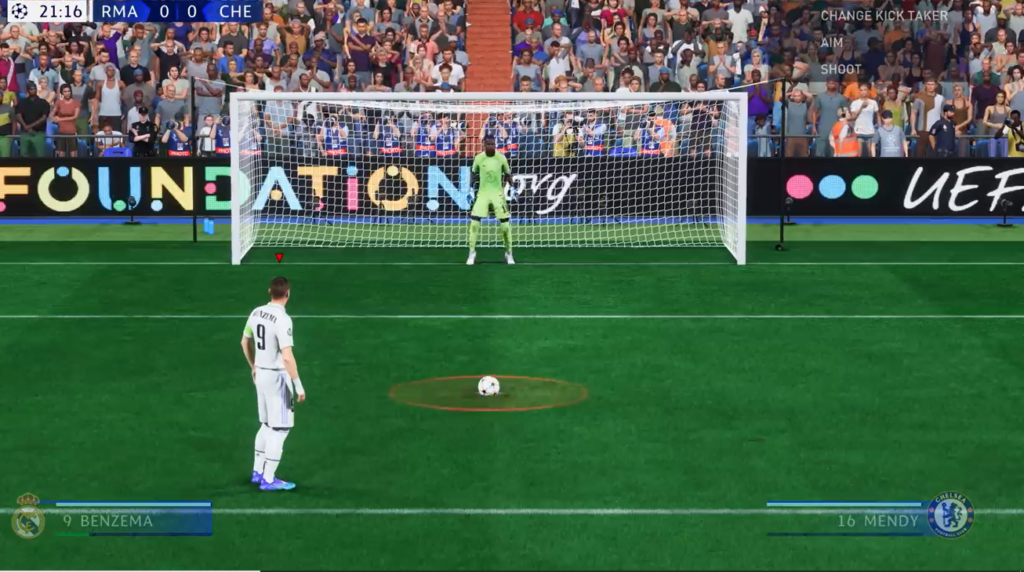 In FIFA 23, EA Sports redesigned all mechanics for penalties. The new penalty kicks in FIFA 23 have a more intuitive aiming system. The key fact of the penalty kicks in FIFA 23 is the new circle shape composure bar. If you time your shot right, you will have a more precise shot. This means you can also put in more power than before and still secure better accuracy.
4. New Interaction Physics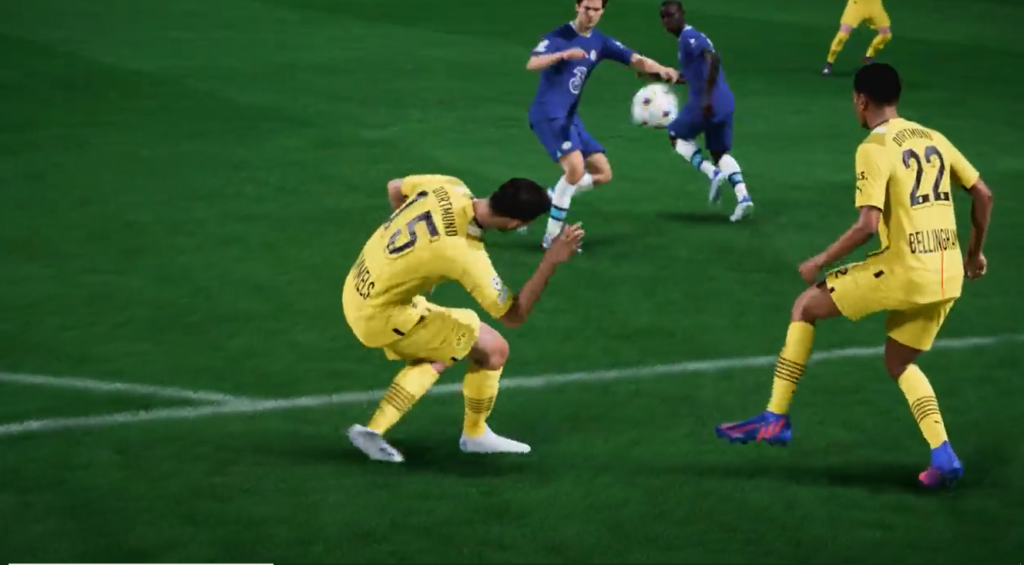 The new interaction physics in FIFA 23 is responsible for player movements, and individual limbs. It helps creates a more natural interaction when a player runs, slides, or falls into a goal. For example, in FIFA 23, when the ball grazes over the foot of a defender during ball deflections, the ball actually pushes back the foot as a reflection.
5. Player Awareness
The new collision prediction system in FIFA 23 improves players' awareness while on the pitch and allows them to move intelligently to avoid tackles and collisions.
6. Signature Running Styles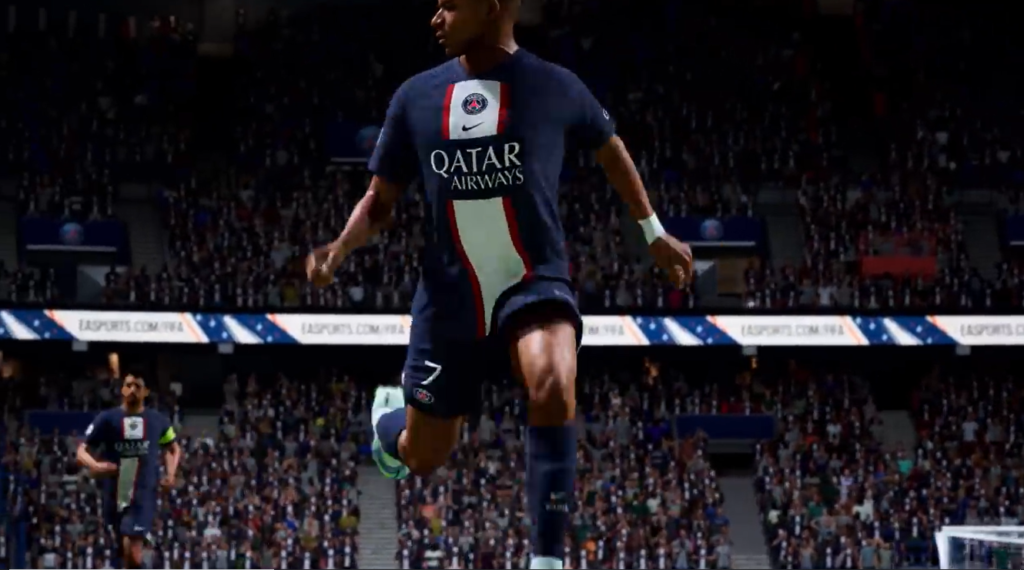 FIFA 23 features signature run styles of top players. This means players' real-life running motions are exactly the same way such players run in the FIFA 23 game. These new signature run styles also make players move with their arms move and their elbows more realistic during dribbling, running, and jogging. There are many players who had their signature run styles included in the game. For example, Vinícius Júnior has two visually different run styles, when he is dribbling with the ball and without. When Vinivius Jr is dribbling with the ball, his hands are a little bit everywhere. But when he runs, his hand are clenched in form of a fist and his body is more composed.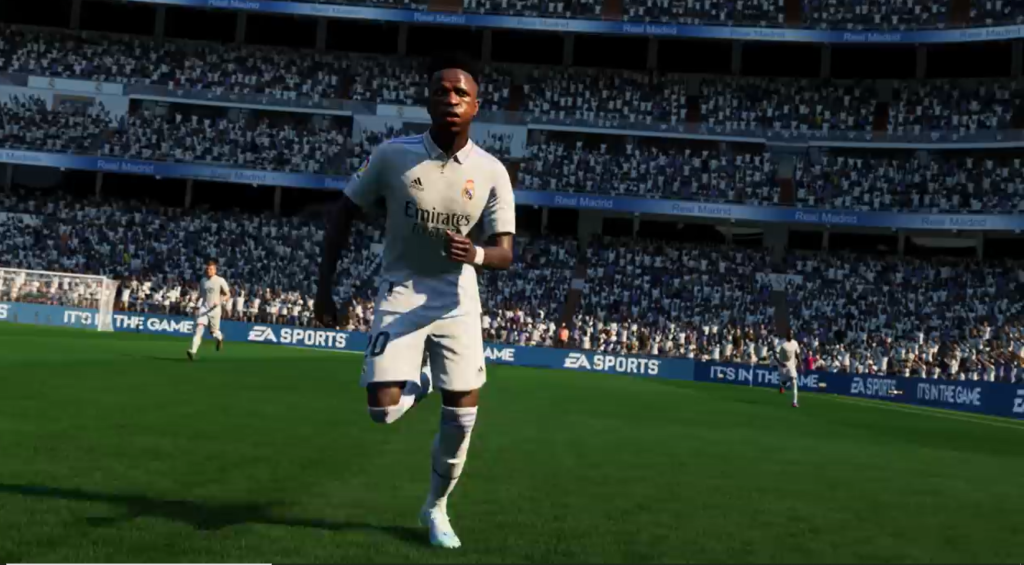 7. Everything Women's Football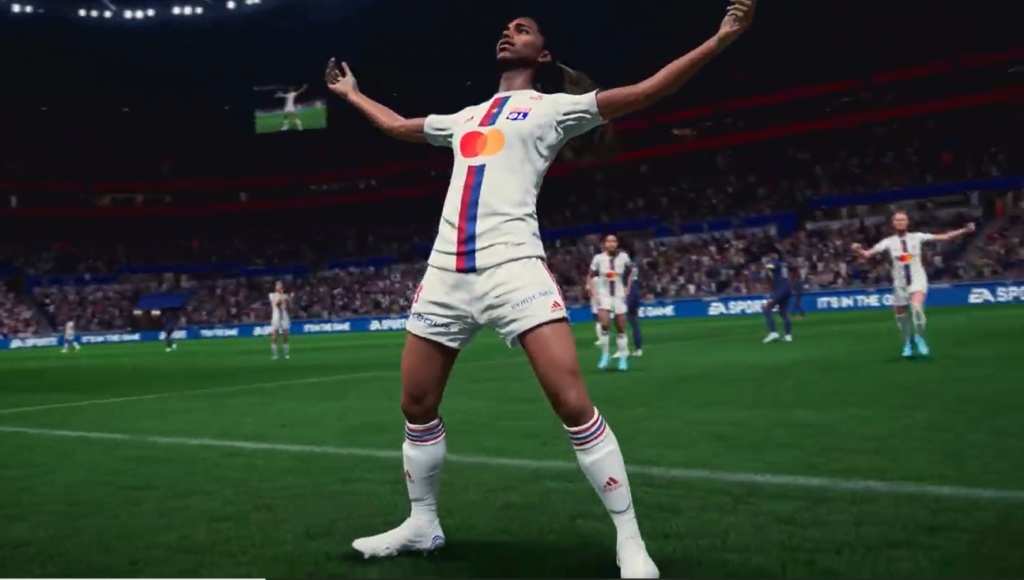 The women's club football is now totally represented in the FIFA game of the year 2023. EA Sports captured real-world data of professional women's teams, its competitive matches, and women-specific animations, to bring the authenticity of women's football games in the last FIFA game series. FIFA 23 also hosts newly changed locomotion sets for the female players for more uniqueness and realism with Hypermotion 2.
8. Composed Ball Striking
EA Sports first introduced composed ball striking in FIFA 22. In FIFA 23, composed ball striking has been advanced and it now offers players better opportunities to control the ball with a first touch and set perfectly for a volley shot or bicycle kick.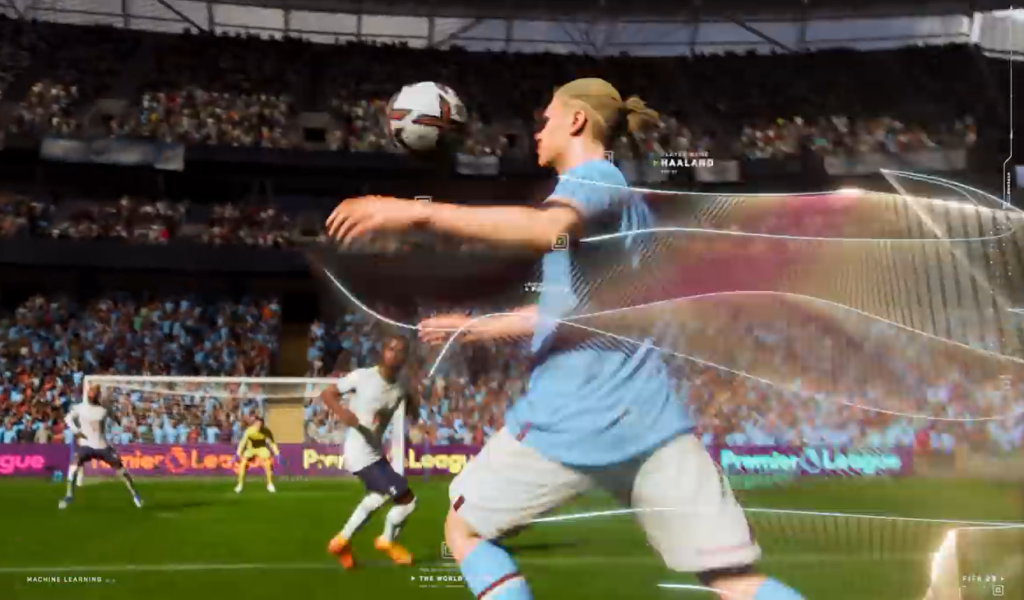 Composed ball striking in FIFA 23 also provides players with a better positioning with enough ball power for adequate shooting after setting up with thigh touch or chest touch. You can take one touch to control the ball and then fluidly step into the shooting stance.
9. Machine Learning-advanced Defense
EA leveraged machine learning technology to learn from real-world defensive situations and movement captured in Advanced 11v11 Match Capture data to rewrite the FIFA game defense system. There are several improvements in the defense system of the FIFA 23 game. Among many is the new Hard Slide, which is the most intuitive defense element in FIFA 23, and the Jockey defense technique. The Hard Slide technique is designed to send the ball as far away as possible, especially during counterattacks. It is a perfect opportunity for you to unexpectedly go and kick the ball from the legs of an opposing player.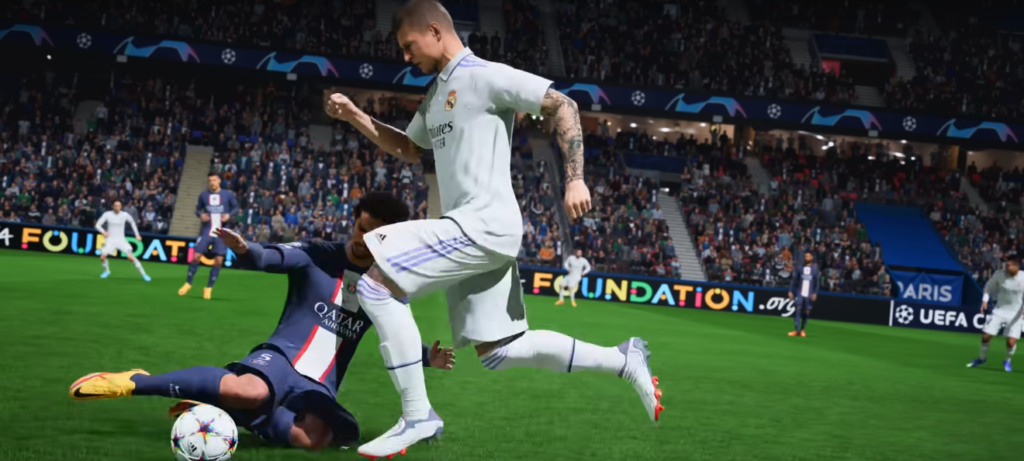 The new machine-learned jockey defense technique allows players to able to position their bodies in a way to angle straight up in the face of a dribbler and the ball. At this point, you can make a super smooth quick lateral movement, or even change of direction to kick away the ball from an opposing player.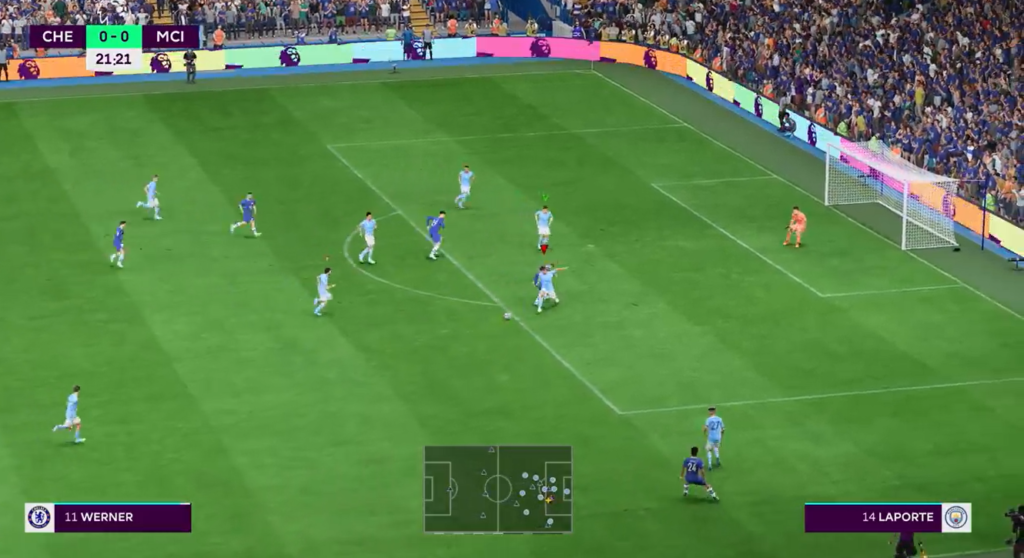 EA Sports also added a ton of new animations just for elite defenders for more coverage to stop the ball. Even when you've sort of overrun the ball, you can reach back and still get your toe — or back heel — onto it.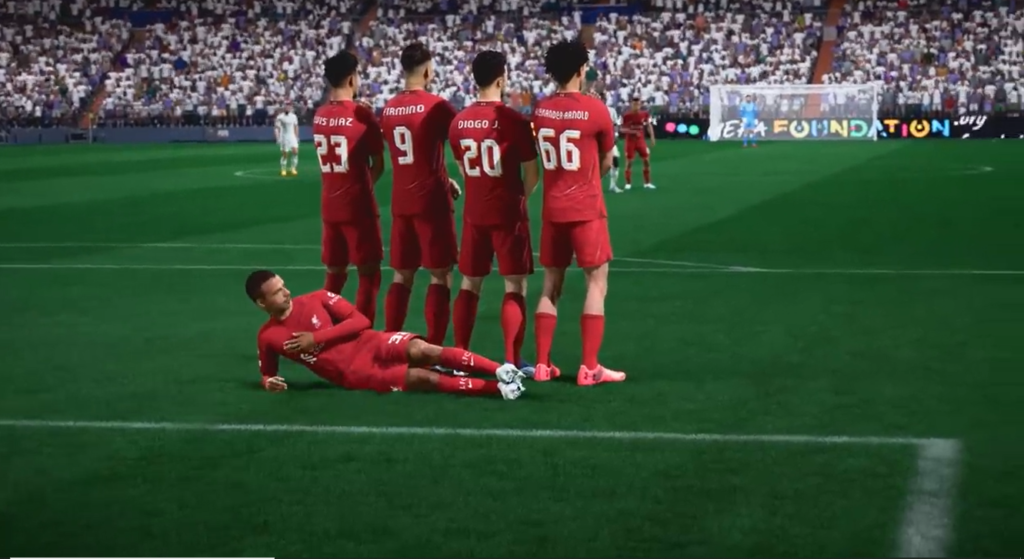 10. Enhanced Passes
The new pass types in FIFA 23 offer new ways to find your teammates, including outside passes, fancy back passes, volley passes, and new clearance animations.
11. CPU AI Tactical Recognition
Tactical improvements mean that AI opponents are more sensitive and tactical in responding to pitch situations. This includes elements for changing and updating formations and playstyles throughout the game, such as scores, play times, and players available on the bench.
12. Heightened Strength of Power Shot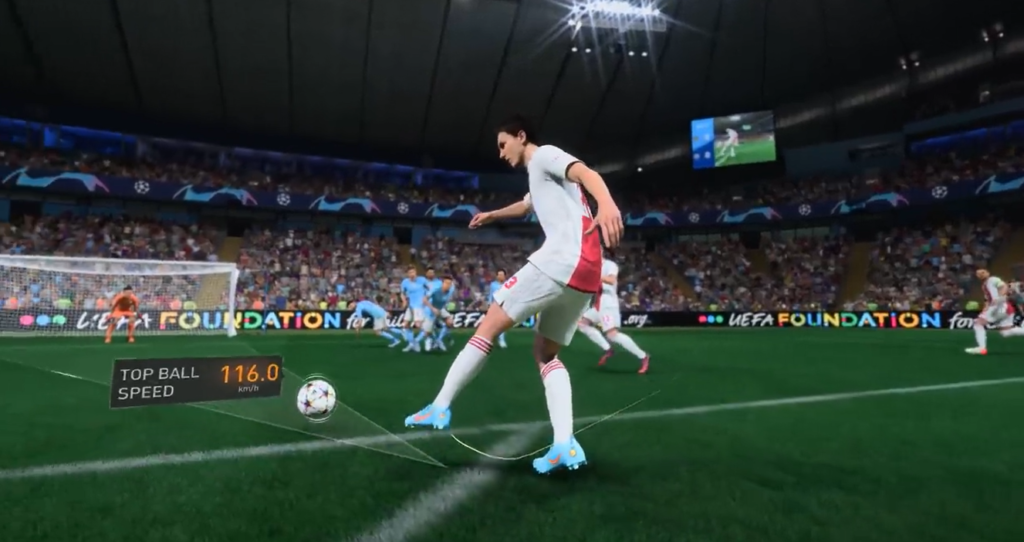 Power Shot is a new, high-risk high reward mechanic that requires a little bit more precision from you, and will result in one of the most powerful, and exquisite shot animations ever seen in FIFA games. You can take Power Shots immediately after a dribble, or you can take it first time. The new power shot enables you to make space away from defenders, choose your spot, and fire a power shot with extra strength for a spectacular goal.
13. Advanced 11v11 Motion Capture
The advanced 11v11 motion capture in FIFA 23 was created out of Xsens suits capture motion from 22 professional footballers playing at high intensity. This is the result of the massive amount of high-quality real-human movement data which powers how individuals and teams move in FIFA 23.
14. Advanced 11v11 Match Capture
Data from new full-match motion capture shoots, and five training drills with professional teams, including FIFA-first motion capture of women's matches make in for the high-quality, true-to-life animations in matches on FIFA 23. These animations have never been input into any previous EA SportsTM FIFA titles.
15. Better Football Realism by Machine Learning
Cutting-edge and proprietary machine learning algorithms add to the realism of football in FIFA 23. The new machine learning properties in FIFA 23 were retrieved from a total of 9.2 million frames of advanced match capture and writing new animations in real time to create natural football motion across a variety of interactions in FIFA 23.
16. Full Squad Authentic Motion
Data collected directly from both men's and women's matches resulted in over 6000 Hypermotion-enabled animations in FIFA 23, allowing players of a squad to move and play more responsively than ever before.
17. Kinetic Goalkeeper vs. Header Battles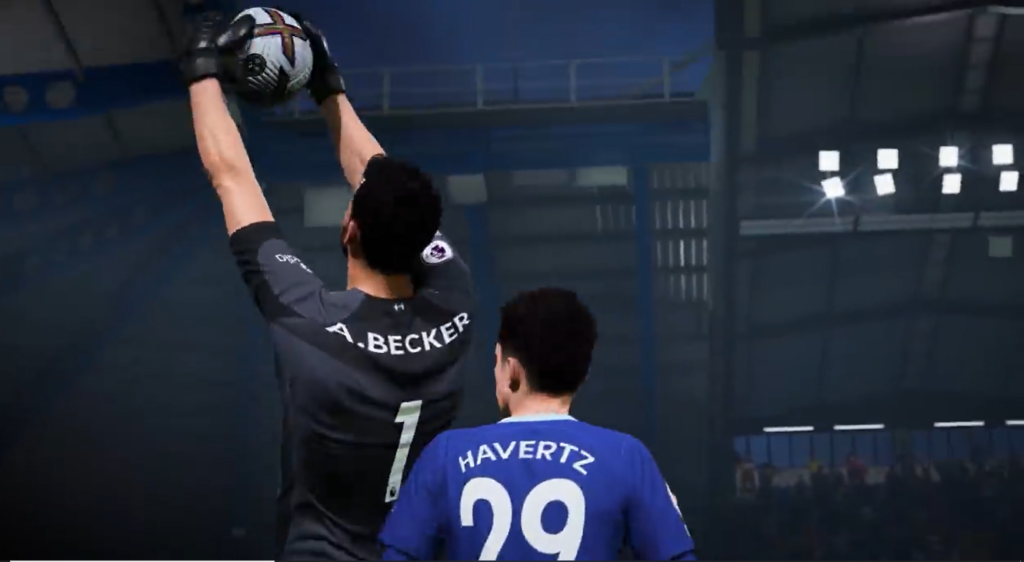 FIFA 23 also features an advanced two-player interaction technology that syncs player animations as goalkeepers rise to meet crosses against opposing attacking players, resulting in cleaner outcomes as keepers claim aerial balls.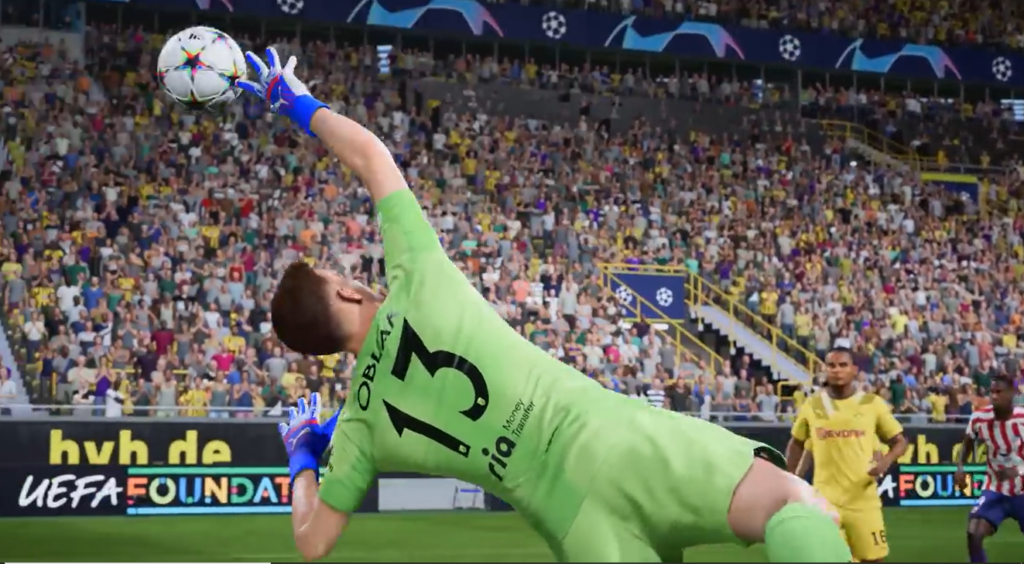 18. Dribbling Technique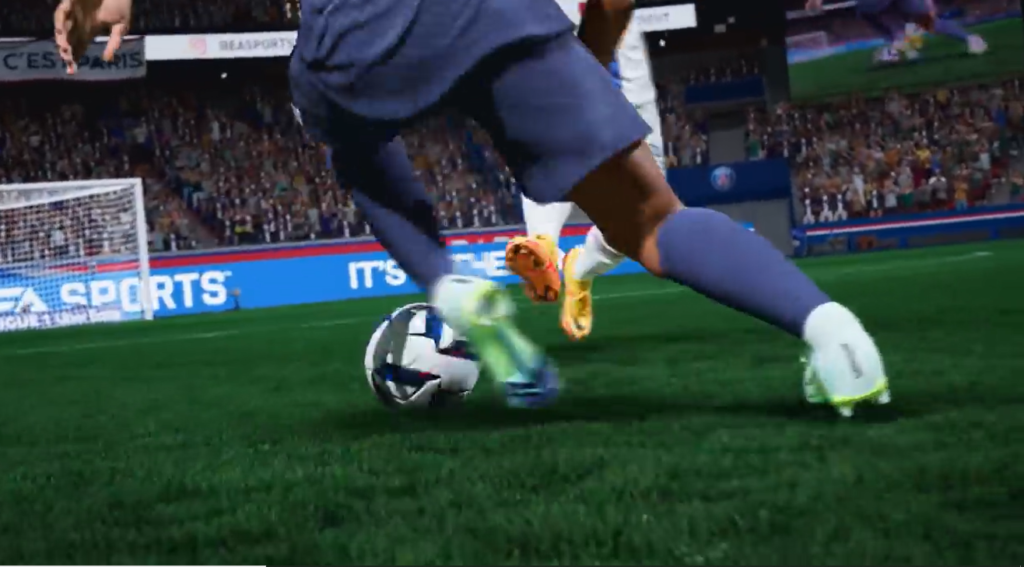 In FIFA 23, a brand new dribbling system delivers next-generation visuals and natural motion with the ball at your feet. Whether you're taking on a defender with speed or you want to keep the ball close to turn away from an opponent, the ultra-responsive technical dribbling technique allows your player move to be more fluid than ever before. In addition, left-footed skill moves are now specifically designed so, left-footed players carry out dribbles with more realism in FIFA 23. Some notable skill moves added to FIFA 23 include Mbappé-styled fake shot, stutter feint skill move, and heel flick to ball roll.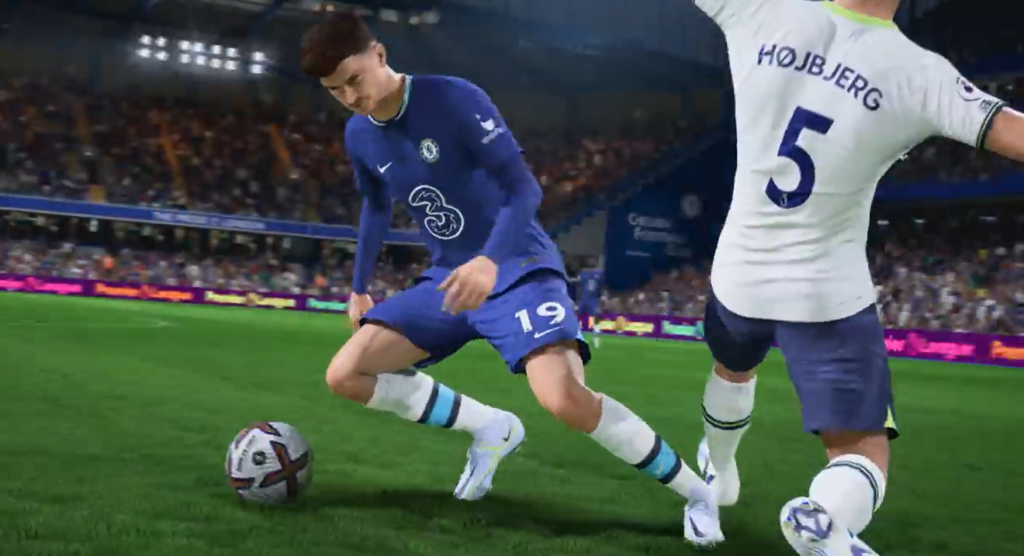 19. New Acceleration Mechanics
The new acceleRATE acceleration mechanics in FIFA 23 add a new layer of personality to how players reach their top speed.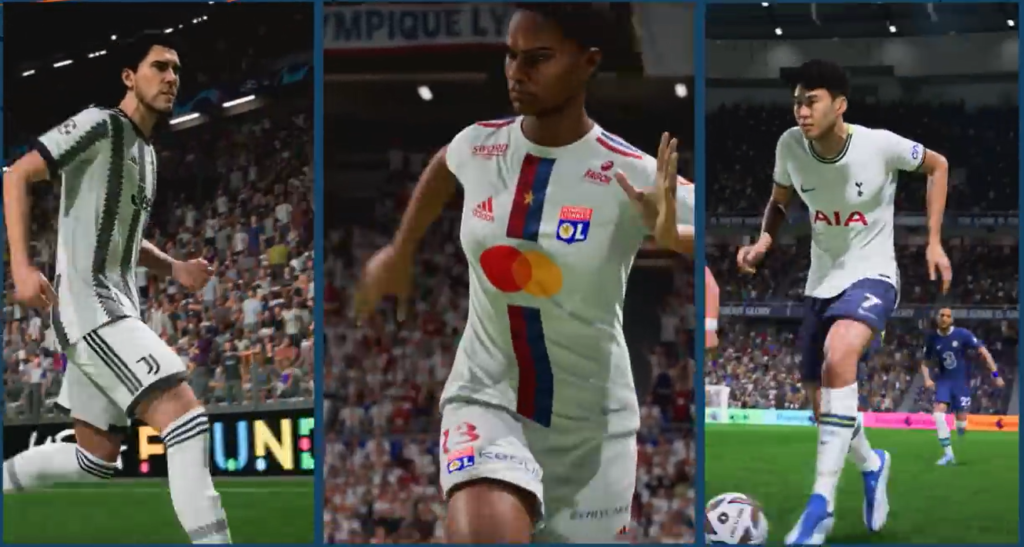 For more variety in player movement and gameplay, players can reach full speed at three acceleration archetypes in FIFA 23; explosive acceleration, controlled acceleration, and length acceleration. The length acceleration is for strong physical players, such as defenders. The controlled acceleration is more continuous acceleration during runs for agile players such as midfielders. The explosive acceleration is more of explosive runs for a long stretch and is dedicated to naturally pacy players, such as strikers. All three acceleration archetypes can sometimes be done by players who don't fall under required or designated playing positions.
Final Words on FIFA 23 Features
After reviewing these new FIFA 23 features, it is clear that EA is continuing to innovate and improve the game. Some of the most significant changes include new animations, improved ball handling, and more realistic player movements. With these and other changes, FIFA 23 promises to be the most immersive and realistic FIFA game yet. EA is always looking for ways to improve the gameplay experience, so be sure to share your thoughts and feedback on the new.
Know More About FIFA 23
FIFA 23 VOLTA Football Features
FIFA 23 Pro Clubs New Features
FIFA 23 Cover for Ultimate and Standard Editions Facts