New features for VOLTA Football were shown off in the most recent unveiling of EA SPORTS FIFA 23 VOLTA FOOTBALL/Pro Clubs. Although in FIFA 22 Ultimate Team, a ton of live updates and new features were added to VOLTA, fans still called for something much more better. Since FIFA 23 will be the last installment of the franchise between EA Sports serving with FIFA (Fédération Internationale de Football Association), this means this is VOLTA Football's last chance to make a lasting impression. But before we go over FIFA 23 VOLTA Football features, let's take a peek at what the in-game mode really entails.
What is VOLTA Football?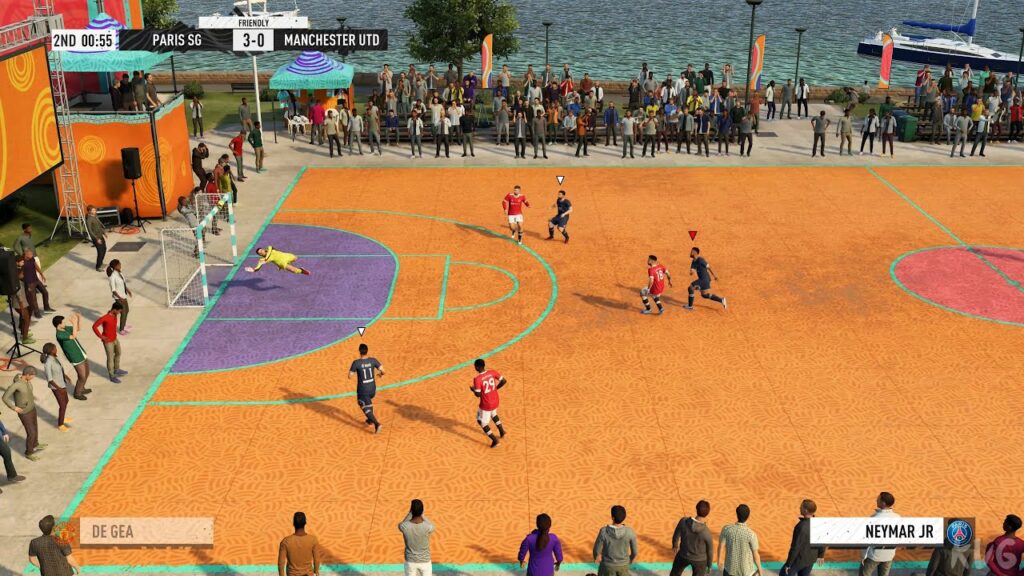 FIFA Street and VOLTA Football are quite similar. Players can display their skills in both online and offline competitions in the game mode. The biggest advantage of VOLTA Football is that it differs completely from every other mode in the FIFA game. VOLTA Football is a skill-based mode.
In other to FIFA 23 more interesting, EA introduced significant modifications or features to the in-game mode.
FIFA 23 VOLTA Football Features
We list all the FIFA 23 VOLTA Football features in the FIFA 23 game below.
VOLTA Arcades
New VOLTA Gameplay
Clubs XP from VOLTA FOOTBALL Matches
New XL stadiums
New Customisation, e.g. full costumes, neon clothing, and face paint.
World Cup VOLTA
New Signature Abilities
Seasonal Event Progression
Some of FIFA 23 VOLTA Football features can be found in FIFA 23 Pro Clubs as well.
VOLTA Arcades
Improved crowd noise, additional props, larger stadiums, dynamically colored balls, an underneath timer, and new sound effects are all features of newly added and upgraded games that turn up the enjoyment level in the VOLTA ARCADE. In FIFA 23, there will be 6 fresh VOLTA arcade games namely:
Dribble King
Obstacle Course
Foot Golf
Battle Buckets
Capture the Ball
Four Squares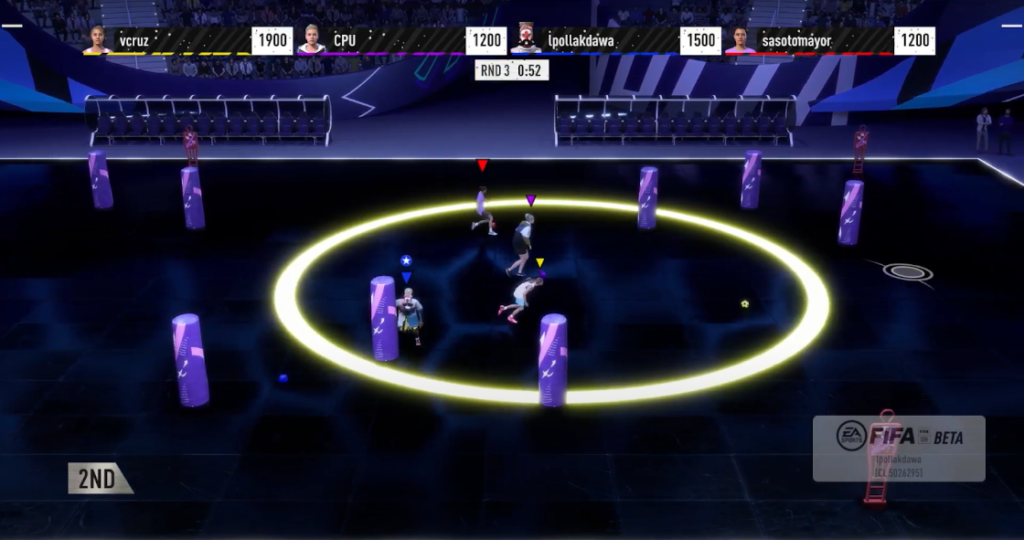 New VOLTA Gameplay
The HyperMotion 2 revamped VOLTA gameplay and adds a slew of enhancements to the street football that ramp up the flair and diversity from match-to-match experience. You can enjoy updated and polished signature moves, and new skill moves including the ball roll cut and heel fake in FIFA 23 VOLTA football. There are also redesigned skill meters that encourage team play and more responsive dribbling as you play on new XL pitches or stadiums with bigger nets and more time on the ball.
Clubs XP from VOLTA FOOTBALL Matches
The time you spend playing VOLTA FOOTBALL matches, including arcade games, will now grant you Pro Clubs Player Growth XP. By defeating your friends in foot tennis, dodgeball matches, or any of FIFA 23 VOLTA football arcade games, you can level up your Pro.
New XL stadiums
In FIFA 23 VOLTA Football, a brand-new "extra large" small-sided stadium will be available to improve Squads gameplay experience.
New Customisation
Players will interact with friends, develop and personalize their avatars throughout VOLTA FOOTBALL. Full costumes, neon clothing, and face paint will all be new personalization options available in the in-game mode.
New Signature Abilities
To give you the ability to outdistance your opponent and win aerial balls or score incredible bicycle kicks, EA created the 'Take Flight Signature Ability'. New 'Signature Abilities' were polished to give you a stronger sensation while playing. Now, you'll see opponent players get bamboozled after a super-tackle or after being struck by a powerful shot.
Seasonal Event Progression
You can gain new gear for your Virtual Pro by playing Volta Football (Arcades, Squads, and Battles) and earning Seasonal Points (SP). Earned seasonal points will count toward the same seasonal event progression system used in all modes. EA will also release new stuff each Season for you to collect and unlock for your VOLTA Avatars.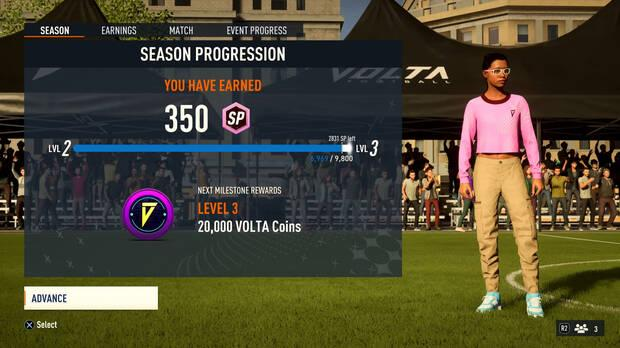 The Seasonal Event Panel in VOLTA FOOTBALL Hubs will allow you to keep track of the progression of seasonal events and notify you when a prize is ready to be claimed.
World Cup VOLTA
Lately, EA announced that FIFA 23 will feature a World Cup mode representing the Qatar World Cup coming in November 2022 for the men, then the Women's World Cup taking place in Australia and New Zealand in July 2023.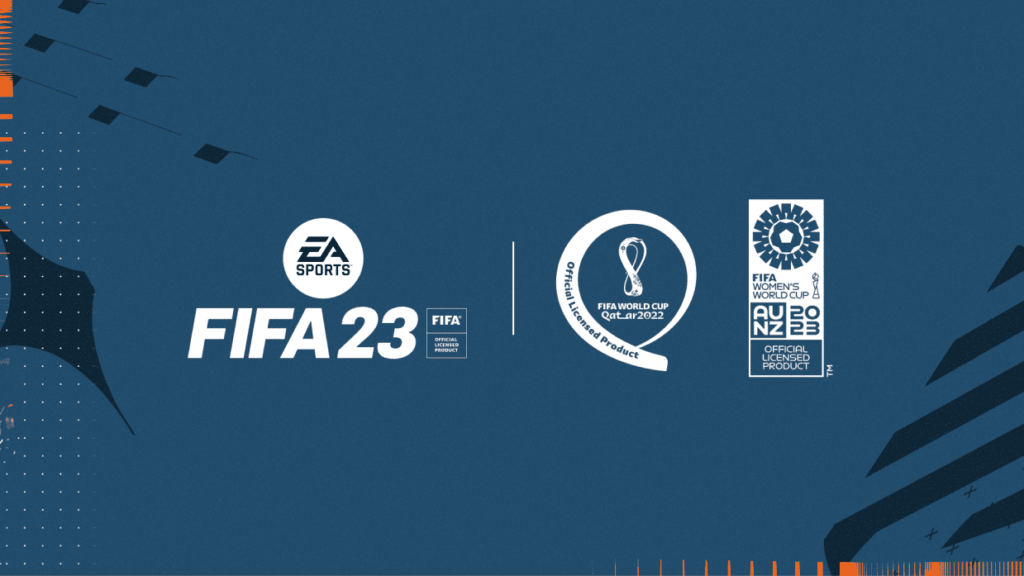 Final Words on FIFA 23 VOLTA Football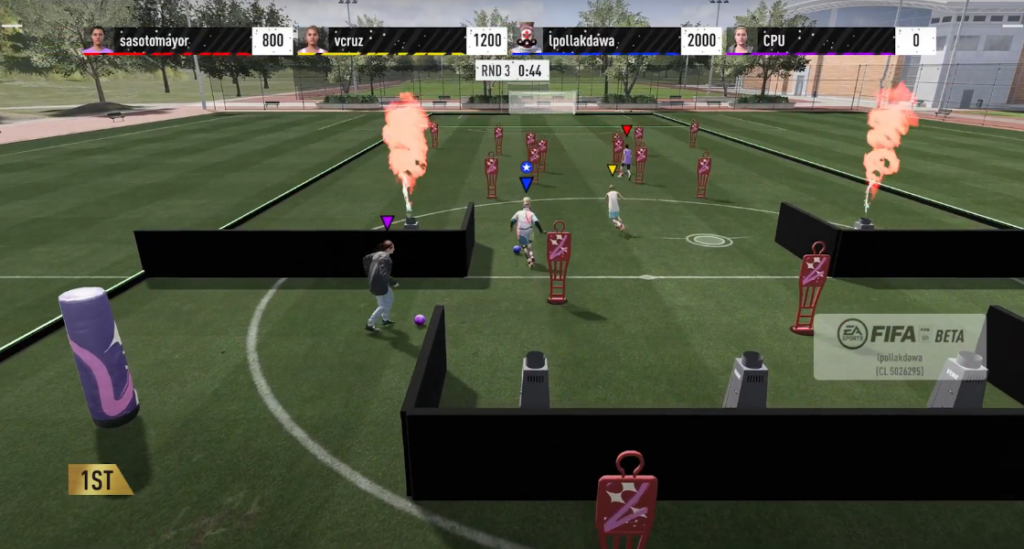 Remember that by playing matches by yourself or with friends, you'll be able to level up your VOLTA Pro besides upgrades to Arcades, Squads, Stadiums, and Signature Abilities. You will also be able to compete against pals in more ways with the updated and new FIFA 23 VOLTA Football. Each time you enter an arcade, there is surely more excitement because of the addition of new sound effects, dynamically colored balls, and improved crowd noise.