FIFA 23 Career Mode is an exciting experience for any football fan, especially when you're managing a team with a limited budget. Finding the best players at an affordable price is crucial for building a successful squad. In this article, we will be focusing on the best cheap players in FIFA 23 Career Mode who can be signed for under 1 million in-game currency.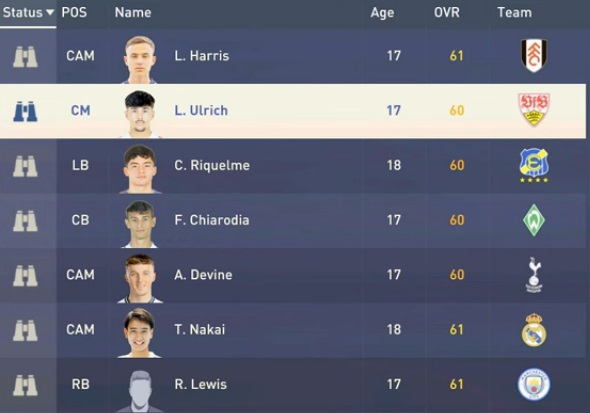 Table of Contents
These players might not be the biggest names in football, but they can certainly make a difference in your team and help you achieve your goals. So, whether you're starting a new career mode or looking to strengthen your team in the transfer window, be sure to check out this list of the best cheap players in FIFA 23 Career Mode.
Serge Ngoma
Starting off with Serge Ngoma, who plays for the Red Bull team, Serge has a 58 rating and can be bought for around 600k. He has the potential to reach a rating of 82+ and is lightning-quick with excellent dribbling skills. He is a cheap yet talented player to look out for.
Romeo Lavia
Romeo Lavia, who plays for Southampton, can be bought for less than 1 million pounds (with a tight negotiation), despite being worth 25 million pounds in real life. He has a low rating at the start, but he has the potential to be one of the best players in the game.
Nnamdi Collins
Nnamdi Collins, who plays for Borussia Dortmund, has the potential to become one of the best central defenders in the Bundesliga. He has great physicality, quick feet (Acceleration and sprint speed of 83 and 84, respectively), and excellent defending skills backed by 78 strength. He can be bought for around 800k.
Prince Aning
Prince Aning, who plays as a left-back for Borussia Dortmund, is available for a bit less than 1 million pounds (if you carry your negotiation well). As his name says, he is not a king but much of the son of a king. Aning possesses 84 and 83 in acceleration and sprint speed respectively. His agility stands at 85 while his body balance wows the mind at a tremendous rating of 90. He is a great addition to any squad, especially if you are starting off with a second Bundesliga side.
Luke Harris
First up, we have Luke Harris, a 61-rated player with a potential of 84, valued at just exactly that one million pounds, with a very low wage. He starts off absolutely brilliantly, with mid-70s agility and balance, which is perfect for a world of a glory-type team. Although his skill moves are low, which isn't too good for a central time, he's worth checking out.
Laurin Ulrich
Possibly one of the best central midfielders you'll sign in this game is Luke You Rich Lewis, plays for Stuttgard in the Bundesliga. He can play center attacking mid, center mid, or left in the field. He is 17 years old, and starts off at 60-rated with a nice potential of 83 available at £775,000 or less. His movement stats are just insane, with a 72 balance, 77 agility, 79 sprint speed, and 73 acceleration, making him brilliant for a central midfield position.
Christian Riquelme
Moving on to defense, we have Christian, a left-back who plays for CD Everton in the Chile league. He starts off at 60-rated with a potential of 83, costing just under 700 grand years worth. Although his defensive stats are average and in line with his rating, his jumping, stamina, and strength stand out, with a sprint speed in the mid-70s, a balance of 77, and agility of 70. Riquelme is available for less than £775,000.
Fabio Chiarodia
Another defender worth checking out is Fabio, an Italian defender who is 17 years old, starts off at 60-rated, and has a nice potential of 83. He costs around 700k pounds. At 6'1″, he has a brilliant jumping chance of 71 and his movement stats are pretty solid. With a pace of around 70, he can score a couple of corners, and his defensive stats are pretty solid too.
Alfe Devine
Moving back to the central midfielder role, we have Devine, a central midfielder playing for Tottenham, who is English and starts off at 60-rated with a potential of 83. Although he doesn't have skill moves, his statistics are generally level across the board, making him a short passer-type player that suits the central midfielder role. He has a high attack word rate and medium defense of worry, which is in his favor if you do a permanent CM role. Tottenham's asking price is above £800,000 but you can negotiate to have him at around £650,000
Nakai Takuhiro
We also have Nakia, a central midfielder playing for Real Madrid, who has a standout four-star weak foot. His stats are generally brilliant all across the board, with a ball-control technical style probably pushing into those high 60s. Nakai is absolutely brilliant for a 61-rated player and he cost around £845,000.
Rico Lewis
Moving to the right back position, we have Rico Lewis, who plays for Manchester City, who starts off at 61-rated with a potential of 82, and £928,000. He has a brilliant balance of 75, and a good sprint speed of 78, which allows him to keep up with fast attacking players. Rico Lewis is a solid choice for a right-back, especially for those who are looking for a player with high potential that can develop into a top-tier player in the future.
Jean Matteo Bahoya
Next up, we have Jean Matteo Bahoya, who starts off at 60-rated with a potential of 83 available above £700,000. He's an attacking midfielder with all-around brilliant stats from dribbling to finishing. Mateo would be an excellent addition to your team if you're looking for an attack-minded player in midfield or even as a striker due to his insane finishing. His vision and passing ability are also impressive, making him a well-rounded player comparable to Nabil Fekir.
Garang Kuol
Following up, we have a player who just signed for Newcastle United, but he's still playing for Central Coast in Australia's A-League. Kuol has a four-star weak foot and only two-star skills, but his acceleration and sprint speed of 83, and balance of 77, make him an excellent option for charging down the left-hand side. For League One or League Two, this player is spot on, and it would be wise to sign him before the new update comes in and transfers him to Newcastle.
Hamza Akman
Moving to the midfield, we have Achim Akam, who plays for Galatasaray in the Turkish League. He's a 61-rated central midfielder with 81 potential. Akam's balance is currently at 87, making him a standout player. He also has freestyle skills, with agility and acceleration coming in at 78 and 77, respectively. Although his dribbling may seem average at 75, considering his 61 ratings, it's a decent score.
Abdoulaye Kamara
Abdoulaye Kamara is a French 17-year-old CDM/CM, and he is an all-round player. Kamara is a great playmaker and a comparable cheap version of Yaya Toure. He possesses 77 agility and 71 balance with a starting overall of 60. He is available for less than £775,000 and has an 83 potential rating.
Ashley Phillips
Ashley Phillips is a young English center-back who starts at 59 and goes up to 82, a massive +23. If you're starting off with Blackburn Rovers, never sell him, give him a new five-year deal, and he'll become a Champions League center-back. In case you are using a club aside from Blackburn Rovers, you can acquire him for approximately £675,000.
Guillaume Restes
Guillaume Restas is a second goalkeeper option in FIFA 23. He is 61 rated and goes up to 83. Depending on what you desire, a goalkeeper of PSV Eindhoven or a goalkeeper who plays for Toulouse, the French nationality, or the Belgium nationality, is an option for around £848,000.
Kevin Andrara
Kevin Andrara is a great physical player playing in Venezuela. He has a lot of composure on the ball and is creative, with a potential rating of 82.
Arnaud Dony
Arnaud Dony is a left-back starting with a 60 overall rating and a potential of 83. Dony is rated 79 in acceleration, 72 in sprint speed, and agility. You can purchase the 18-year-old Belgium man for less than £550,000.
Kjell Peersman
Kjell Peersman, a goalkeeper from PSV Eindhoven, is a 60-rated player with 83 potential. He is a great find for any Road to Glory team.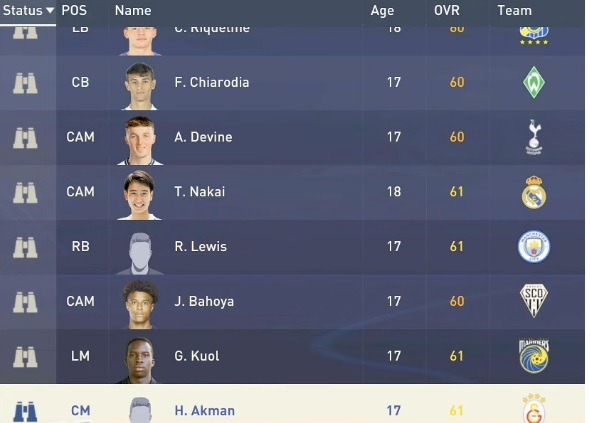 Final Words
In conclusion, FIFA 23 Career Mode has a lot of young and talented players to look out for, and you don't need to break the bank to buy them. These players have great potential and can be developed into superstars in the game. So, if you are looking to build a successful career-mode team, consider buying some of these players for under 1 million pounds.