In eFootball 2023 game, there are over 15 formations. It can be really overwhelming on which to choose when you want to play and win regularly.
For this, the Gamerina Team tested and selected the top best formations in eFootball 2023 that have the structure and architecture for consistent wins.
List Of eFootball 2023 Best Formation
After we tested all formations in the eFootball 2023 game, we recommend 9 unique formations as the eFootball 2023 best formations. If you want to win continuously in eFootball 2023, we recommend you use these formations below.
4-1-2-3
4-4-2
4-2-3-1
4-3-1-2
4-1-4-1
5-1-2-2
5-3-2
3-2-3-2
3-4-3
Graphical Illustration of eFootball 2023 Best Formations
4-1-2-3 Formation
4-4-2 Formation
4-2-3-1 Formation
4-3-1-2 Formation
4-1-4-1 Formation
5-1-2-2 Formation
5-3-2 Formation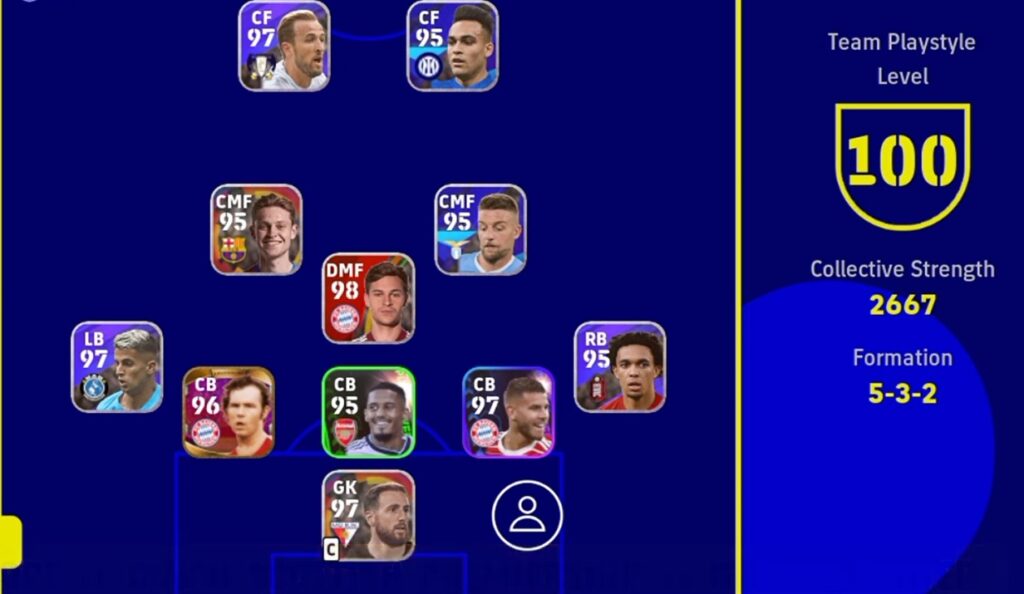 3-4-3 Formation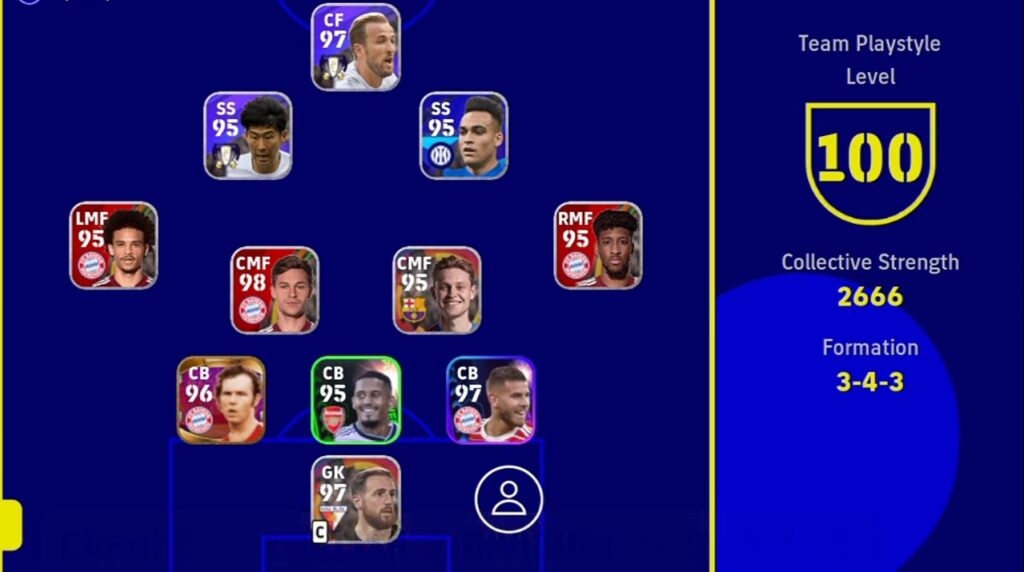 3-2-3-2 Formation
Recommended Playstyles For The Best Formations In eFootball 2023
| eFootball 2023 Best Formation | Recommended Playstyles |
| --- | --- |
| 4-1-2-3 | Quick Counter, Possession, Out Wide |
| 4-4-2 | Possession, Out Wide, Long Ball, Long Ball Counter |
| 4-3-1-2 | Possession, Out Wide |
| 4-2-3-1 | Possession, Out Wide, Long Ball, Quick Counter |
| 4-1-4-1 | Out Wide, Long Ball, Possession |
| 5-3-2 | Long Ball, Quick Counter |
| 5-1-2-2 | Quick Counter, Long Ball |
| 3-2-3-2 | Quick Counter, Out Wide, Long Ball |
| 3-4-3 | Quick Counter, Long Ball |