EA Sports recently announced its latest football game called FIFA 23 and one of the most popular aspects of the game is the over 100 football stadiums it features. While many of these stadiums are based on real-world stadiums, some are completely fictional. This article provides facts and statistics about all the FIFA 23 stadiums you can find in The World's Game.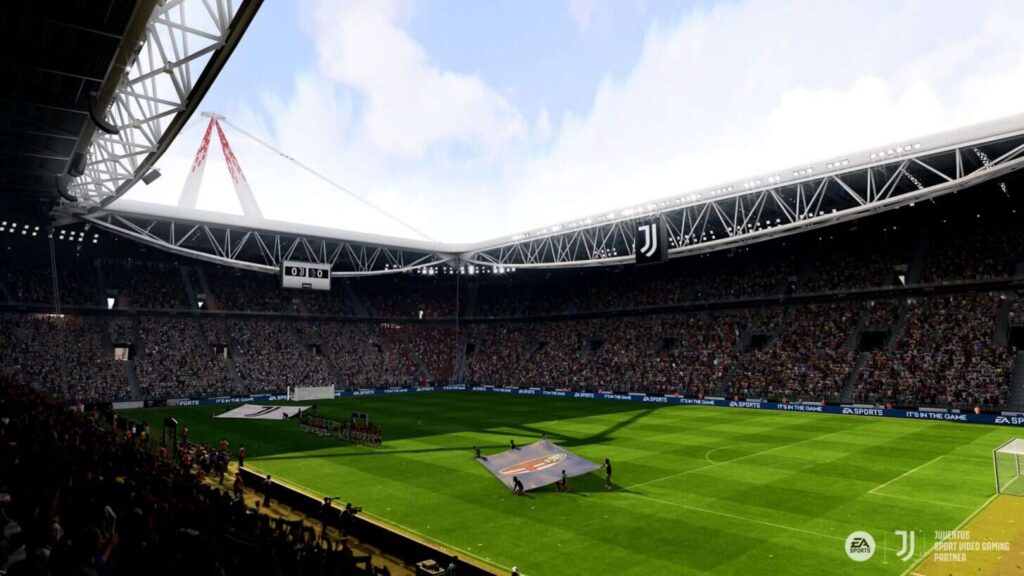 Facts About FIFA 23 Stadiums
Below are facts and statistics about all football stadiums in FIFA 23.
FIFA 23 features approximately 105 football stadiums which means FIFA 23 has 5 more football stadiums than FIFA 22 (100). (EA Sport)
All 105 FIFA 23 stadiums were selected from 13 different countries and seven continents namely Asia, Arab, Europe, North America, and South America). (Gamerina)
The first women's football stadium in the FIFA game series features in FIFA 23 and it is called Manchester City Academy Stadium. This stadium is home to the Manchester City Women's Football Club. (EA Sport)
The first women's football league with a stadium in the FIFA game series is Barclays Women's Super League. Manchester City Women FC competes in this league with other women's football teams such as adding them with data. (Gamerina)
FC Bayern and FC Barcelona stadiums are not available in FIFA 23 and this marks three and six years respectively they have been out of the game series. Since FIFA 20, the Allianz Arena has been missing while Camp Nou, now Spotify Camp Nou, has been missing since FIFA 17 due to ]license exclusivity to Konami's eFootball series. (Earlygame)
In FIFA 23, EA licensed football stadiums of all Premier League clubs that participated in the English Premier League 2022-2023 season. This means the stadiums of 20 football teams represented the English league in the game—the highest record of any league. (EA Sport)
The Italian Serie A league has the fewest licensed football stadiums (2) out of all the leagues in FIFA 23. (Gamerina)
A total of ten new stadiums were added to FIFA 23. They include Allianz Stadium Juventus), Estadio El Sadar, Banc of California Stadium, Europa-Park Stadium, Manchester City Academy Stadium, Philips Stadion, La Bombonera, City Ground, Longville Stadium, and Oktigann Park. (Gamerina)
La Bombonera is the "best new" stadium returning to the latest FIFA game series. La Bombonera, also known as Alberto Jose Armando Stadium is owned by Boca Juniors. (Earlygame)
There are two new FIFA 23 generic stadiums available in The World's Game. They include Longville Stadium and Oktigann Park. (EA Sport)
In FIFA 23 game, EA removed Spartak Moscow's Otkrytie Arena, Suita City Football Stadium, and Estadio Azteca. (EA Sport)
FIFA 23's Wembley National Stadium has a 90,000 seating capacity, making it the biggest and best stadium in The World Game. The Signal Iduna Park of Dortmund Borussia is the second largest stadium in the game with 81,365 seats. The Santiago Bernabeu stadium of Real Madrid comes in third with a capacity of 81,044. (Earlygame)
Academy Stadium, home of Manchester City WFC, is FIFA 23's smallest stadium with 7,000 seats. SD Eibar's Municipal de Ipurua is FIFA 23's second smallest stadium with a capacity of 8,164. The Vitality Stadium, home to AFC Bournemouth, takes third place with a seating capacity of 11,464 people. (Gamerina).
Meanwhile, the "smallest" FIFA 23 ultimate team stadium is Ipurua municipal stadium, Eibar's stadium (Gamerina).
Discover more about FIFA 23 stadiums: