Only selected FIFA 23 beta testers will be allowed to play the game from August 11th, 2022 at 6 p.m. UK time until September 1st, 2022 at 6 p.m UK time. Players allowed to play the FIFA 22 Beta will be able to test the various game modes in FIFA 23, such as FUT, VOLTA Football, Career Mode, and Kick-off.
How To Officially Get FIFA 23 BETA
You can get FIFA 23 BETA and FIFA 23 Closed Beta Code through the following steps below.
You need to go to origin.com and log in with your origin account
Go to the bottom of the page then hover over your name.
Click on "EA account and billing". After clicking, You will be taken to another page.
On this (new) page, look for the section that says "Email preferences" on the left bar.
Now, click "Email preferences". After clicking, You will be taken to a fresh page.
Go to the very top of this (new) page and
Next, tick the box which says yes "Yes, email me about EA product news events and promotions consistent with EA privacy and cookie policy (privacy.ea.com)."
After you have ticked the box, hit the "Update" button below.
This release of FIFA 23 Beta is just the first round where EA opens the FIFA 23 game to the public. The release runs up to 3 different rounds. So, if you have followed the step above, all you need to do is to wait to receive an email about FIFA 23 Beta from EA. Note, even if you didn't receive this specific email, following the steps above will increase the odds of getting the FIFA 23 beta and FIFA 23 Beta code in other rounds when the game will be released again.
EA solely uses the email address EA@e.ea.com to transmit all Beta communications. If you think you have missed an email from EA@e.ea.com, check your spam, trash, or social folder. Add or move any unread email to your inbox to receive future emails on time.
The Gamerina team found that EA primarily sends the FIFA 23 Beta to players in the US and the UK. If you are in Asia or Africa, you are less likely to receive FIFA 23 BETA or FIFA 23 Closed Beta code. This may be due to the online experience not being the best or matchmaking being quite challenging.
Moreso, EA sends invitations to the FIFA fans who were the most engaged in particular game modes. Thus, even if you are in US and UK, it might still depend on how much time you have spent playing previous FIFA games and what you do while playing, including what level you reach or what titles you win. For instance, several players who were invited to the FIFA 19 Online Seasons Beta said that they were playing the game frequently and that they consistently finished first in their division.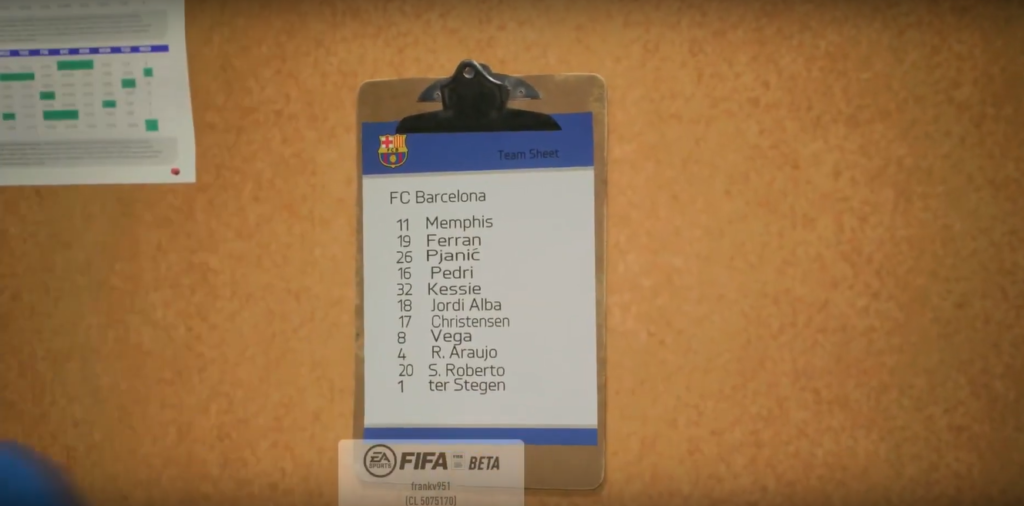 FIFA 23 Closed Beta Invitation Email
A message will be sent to the email address associated with your selected EA accounts as a FIFA player in the US and the UK who opted in to receive EA emails, communications, and notifications.
Not everyone will receive an email with a code due to the Closed Beta's space limitations.
Only the players to whom EA sends emails have FIFA 23 Beta codes. EA's Advisors won't be able to provide you a code if you didn't receive an email with one.
A PlayStation or Xbox One Closed Beta access code will be sent in the email.
FIFA 23 Beta Registration Process After Invitation Link
The invitation email will contain a link for registration. You must register in order to receive an authorized download link. Receiving the download link and instructions may take some time though.
Redeem and Download FIFA 23 Beta
Read the instructions for redeeming your FIFA 23 coupon code after the registration process. After you must have received a FIFA 23 Beta code, you need to select a platform where you want to have FIFA 23 BETA.
You can redeem your FIFA 23 Closed Beta code on Playstation 4 & 5.
You can redeem your FIFA 23 Closed Beta code on Xbox One and Xbox Series X/S.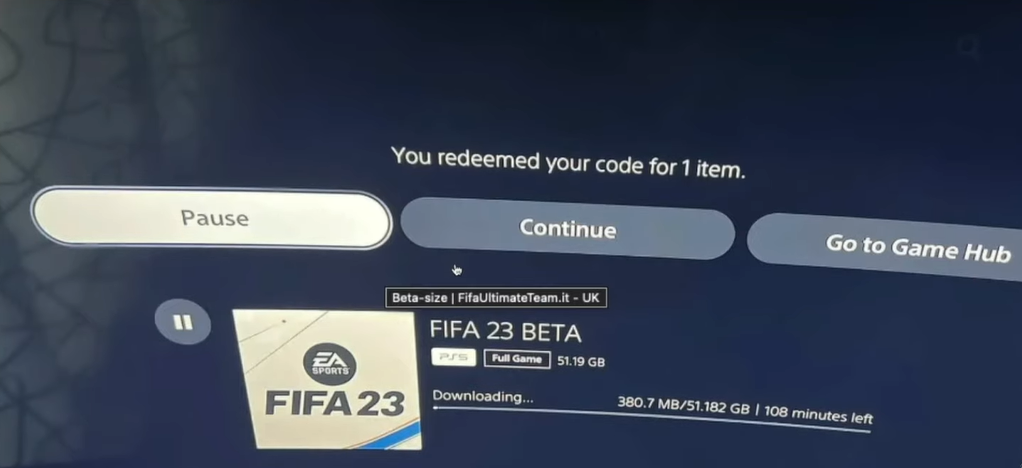 After FIFA 23 Closed Beta Download, Adhere to EA Rules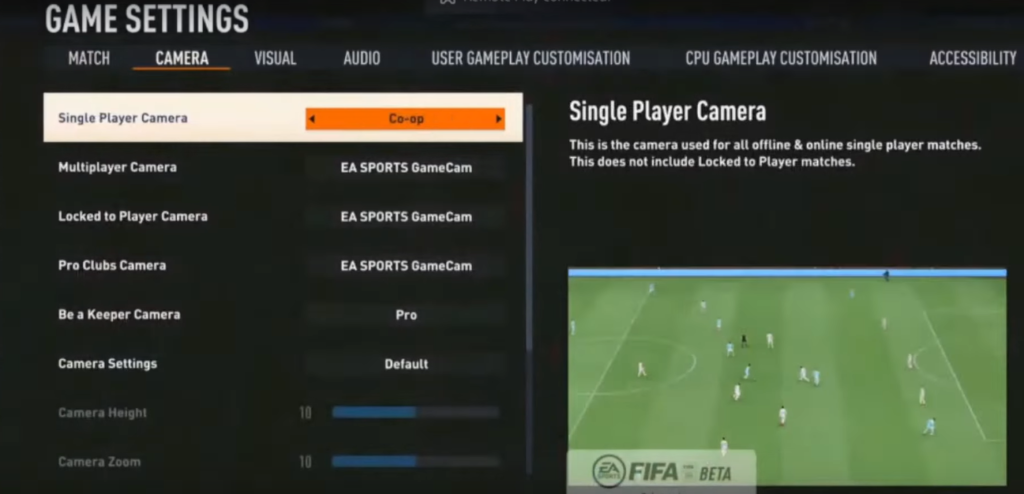 In the event that you received a FIFA 23 Beta code and have downloaded FIFA 23 Beta, remember to abide by EA Sports guidelines. The guidelines EA gave to its FIFA beta testers are as follows:
You must be at least 18 years old.
You must have access to the Internet, an EA Account, and have read and agreed to the User Agreement and FIFA 23 Beta Agreement.
EA policies forbid live streaming and screenshotting of closed beta forums or games.
What Happens If I Don't Get Any Beta Invites?
According to EA, they only have a limited amount of codes that FIFA players can receive from them. If you didn't receive an email from EA's email address (EA@e.ea.com) with a code, you weren't chosen to be a FIFA 23 beta tester.
What is the Advantage of Being a FIFA 23 Beta Tester?
An advantage for FIFA beta testers who qualify to test FIFA 23 Close Beta is that FIFA 23 will be available for them preloaded 24 hours before the original game's launch date.
Is There Nintendo Switch and PC Versions of the FIFA 23 Closed Beta Available?
Sadly, neither the PC nor the Nintendo Switch will have a FIFA 23 Closed Beta version this year. Nonetheless, you can stay tuned to Gamerina for more details regarding the FIFA 23 free trial.