FIFA 23 VOLTA football stadiums are venues where street football is played in the FIFA 23 game. In FIFA 23, there are 105 licensed stadiums available. There are also more than 25 arenas exclusively available in FIFA 23 VOLTA FOOTBALL mode.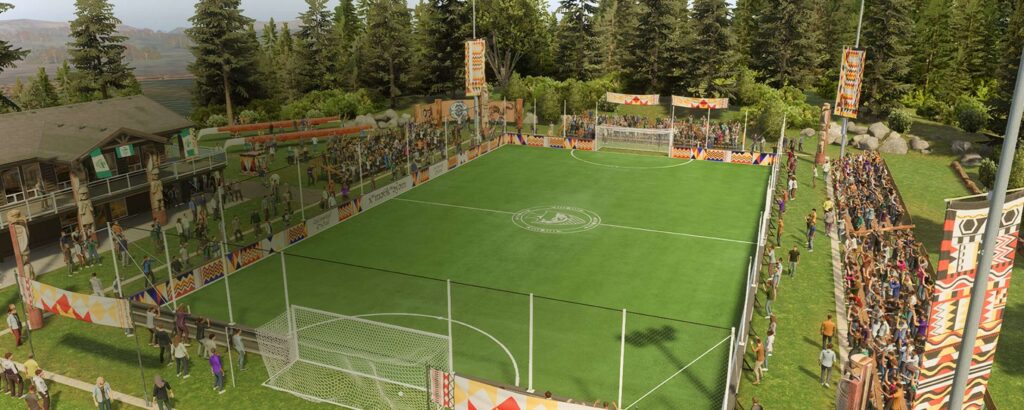 You can play with these FIFA 23 VOLTA Football stadiums on PlayStation®5, PlayStation®4, Xbox Series X|S, Xbox One, PC, and Stadia. However, you are only permitted to do that on FUT 23 i.e. FIFA 23 Ultimate Team.
FIFA 23 VOLTA FOOTBALL Stadiums: Complete List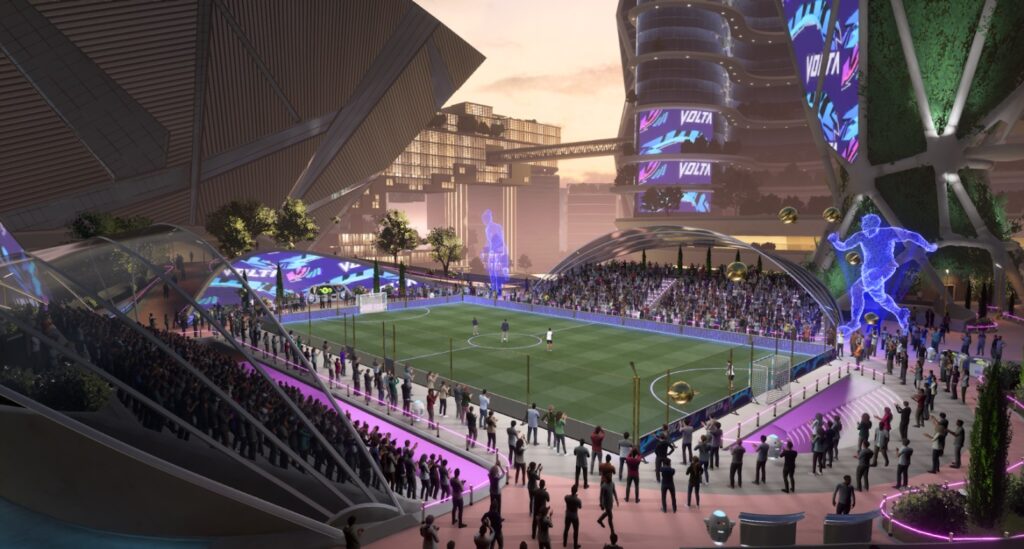 Below are all FIFA 23 VOLTA Football stadiums available on PlayStation, Xbox, PC, and Stadia.
Amsterdam Underpass
Art Festival
Barcelona Plaza
Beach Party
Berlin
Block Party
Buenos Aires
Cape Town
Dubai
Favela
Football Royalty
Ice Ruins
Lagos
London
Mars Base
Mexico City
Miami
Milan
New York
Paris
Paris Streets
Parking Lot
Rome
São Paulo
Sydney
Tokyo
Venice Beach
VOLTA City
Warehouse
Musqueam Field
What is the Best New VOLTA FOOTBALL Pitch in FIFA 23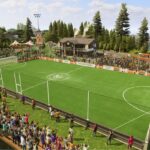 The finest new VOLTA FOOTBALL field in FIFA 23 is the Musqueam field. The Musqueam-inspired VOLTA FOOTBALL pitch is a fictitious recreation of the Musqueams' actual soccer field in Vancouver, Canada. Electronic Arts Inc. feature the Musqueam field to promote the musqueam art, design, and cultural elements of the Musqueam Indian Band in EA SPORTS™ FIFA 23.
How Many VOLTA FOOTBALL Pitches Are in FIFA 23
There are 30 football fields in FIFA 23 VOLTA FOOTBALL. This means FIFA 23 VOLTA FOOTBALL mode has five more arenas than the VOLTA FOOTBALL mode in FIFA 22 (25 arenas).
What Are The New Arenas in FIFA 23 VOLTA FOOTBALL
There are 7 new arenas in FIFA 23 VOLTA FOOTBALL which were not in the last VOLTA FOOTBALL mode on FIFA 22. The 7 new fields include Art Festival, Beach Party, Block Party, Favela, Football Royalty, Mars Base, and Musqueam Field.
What Arenas Were Removed From FIFA 23 VOLTA FOOTBALL
There are two VOLTA FOOTBALL arenas removed from FIFA 23. They include Rio de Janeiro and the official VOLTA FOOTBALL Stadium. Both arenas' last appearances were on FIFA 22 VOLTA FOOTBALL mode.
Discover more about FIFA 23 stadiums: