We have the best eFootball 2024 wonderkids for your squad if you are looking to sign young, talented players.
In this article, we share these talented youngsters from different leagues who have the potential to make a significant impact in eFootball 2024.
Without further ado, let's get right into it!
Table of Contents
Warren Zaïre-Emery (PSG)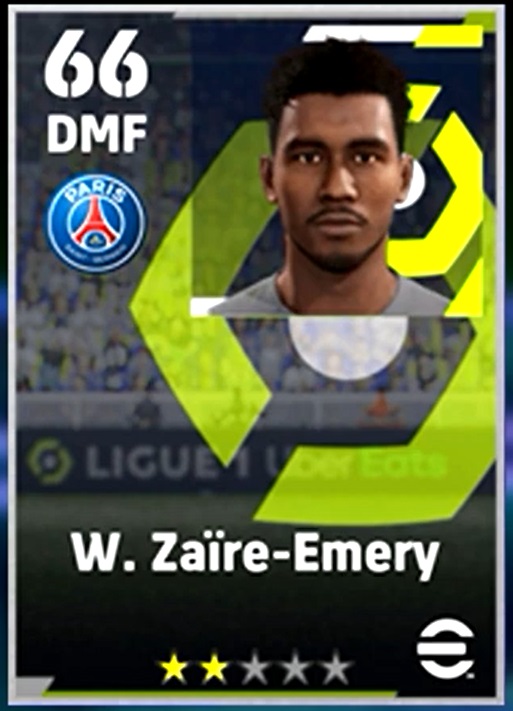 Warren Zaïre-Emery is a defensive midfielder at PSG in Ligue 1. Zaïre-Emery is age 17 and an absolute marvel in French football. Because of his skill set, Zaïre-Emery's current card rating as a Defensive Midfielder (DMF) is 66. But, you will be surprised to know Zaïre-Emery is already starting games at the Champions League with PSG in real life.
Mathys Tel (FC Bayern München)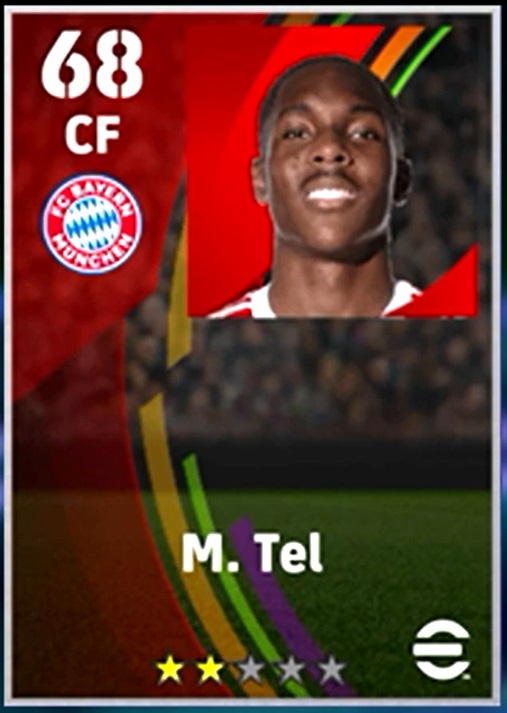 Mathys Tel has scored more than 12 goals for Bundesliga giant, FC Bayern Muchen. Tel's current card is rated 68. He is 183cm tall and weighs 77kg. Tel has a current transfer value between €11.6M and €19.3M.
Rayan Cherki (Olympique Lyonnais)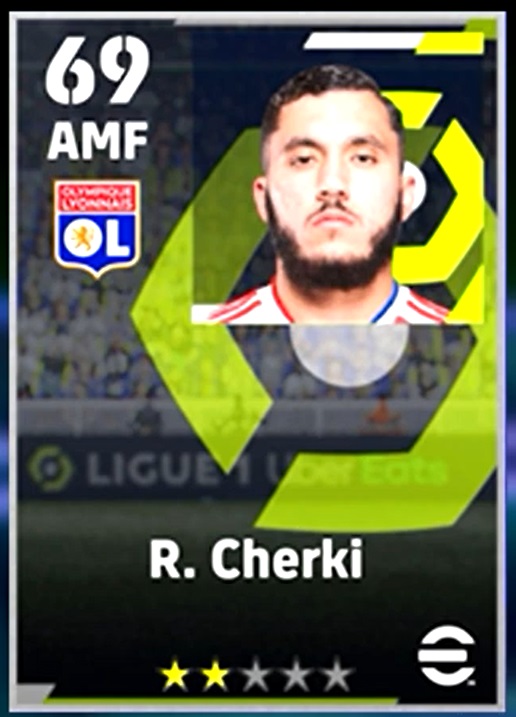 Mathis Rayan Cherki is a 20-year-old who plays as an attacking midfielder or left winger. Cherki's current market value is €30.00 million. At the U21, U19, and U16 levels, he has played for France 12 times, scoring 5 goals in the U21 team.
Roméo Lavia (Chelsea)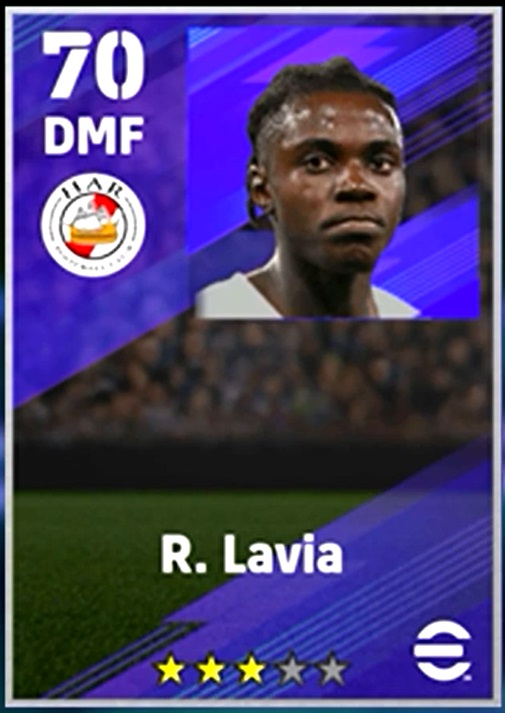 Roméo Lavia is a left-back at Chelsea, bought from Southampton. Although he's rated at 70, his high aggression stat makes him a valuable asset. This ball ability of his will definitely come in handy.
Giorgio Scalvini (Atalanta)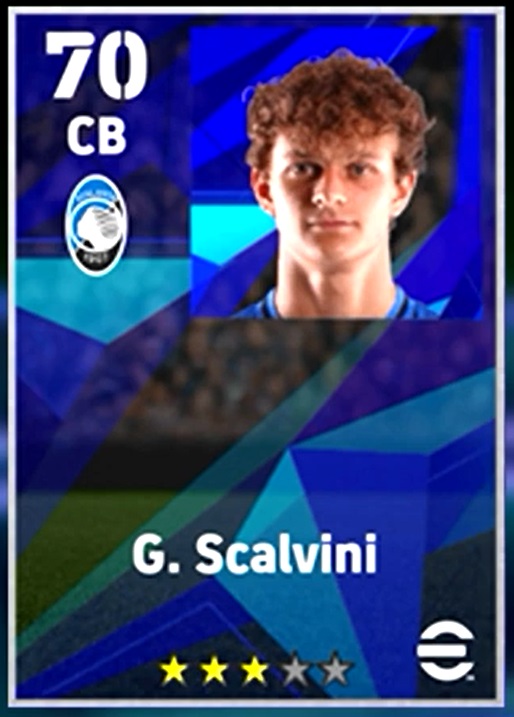 Giorgio Scalvini plays as a center-back (CB) at the Serie A club, Atalanta. Scalvini is known for his height, standing at 194cm (6 feet 4 inches) and weighing 76kg (168lb). Scalvini has already featured a card that dominated as a Player of the Week. With a current rating of 70 as a center-back, he's one to watch for the future. 
James Trafford (Burnley)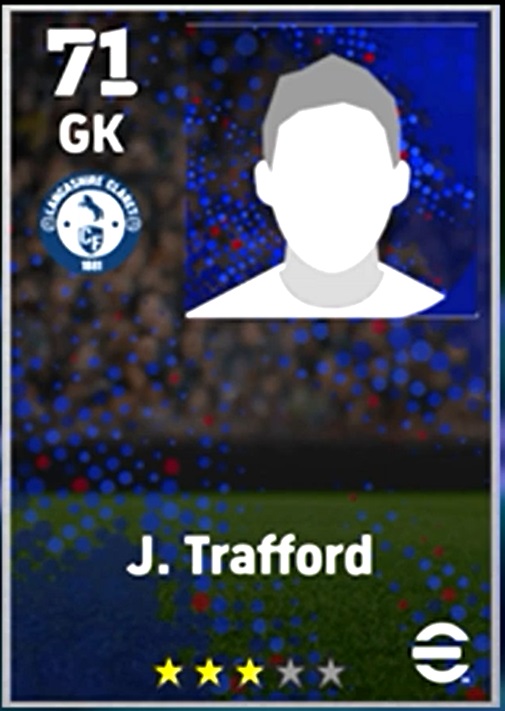 James Trafford is a young shot-stopper with a fantastic prospect for the future. If you're working with a limited budget and need a goalkeeper to nurture and develop, Trafford should be your top pick. As a goalie, He's a reliable player that can grow into a high-level talent. His current overall is 71.
Levi Colwill (Chelsea)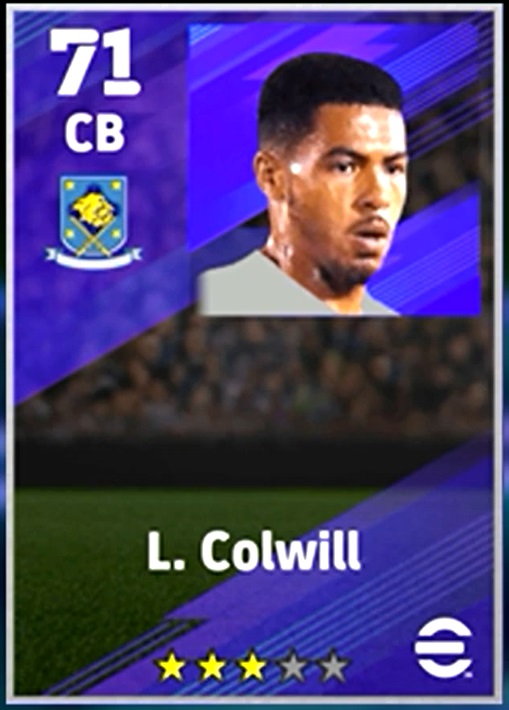 Levi Colwill is a center-back with immense potential, and his performance in eFootball 2023 was nothing short of superb. Due to his age of 20, you can expect him to further improve in eFootball 2024.
Valentino "Tino" Francisco Livramento (PSG)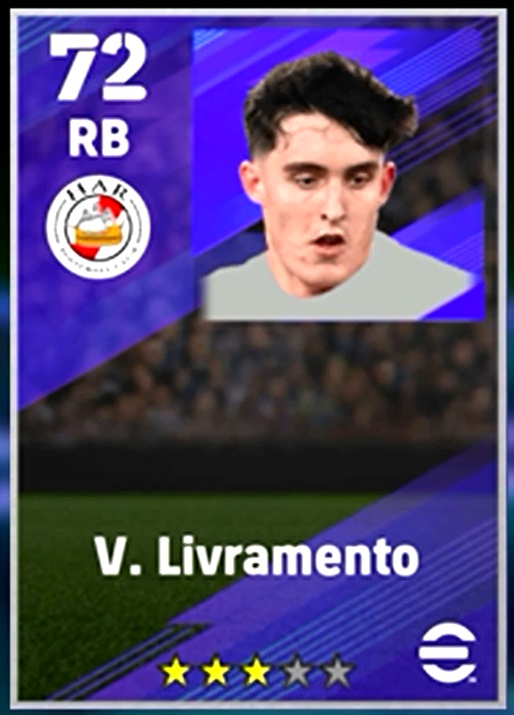 Valentino "Tino" Francisco Livramento plays for Newcastle United in the Premier League. As Newcastle promises to be a formidable side beating clubs like PSG, Livramento has also proved himself with a market value of approximately €25.00m. He has been a solid right-back with a promising card since eFootball 2023.
Xavier Simons (RB Leipzig)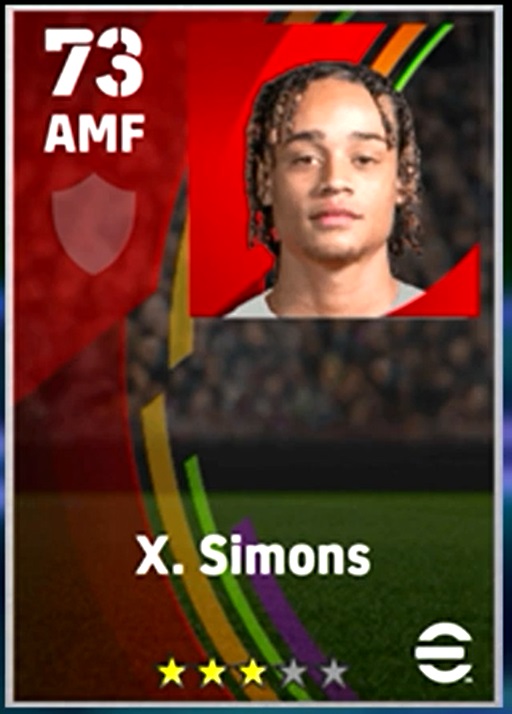 As a 20-year-old, Xavier Quentin Shay Simons plays as an attacking midfielder or right winger for Bundesliga club RB Leipzig, and for the Netherlands national team.
He even received a mid-season MVP card, which speaks volumes about his quality. With excellent player skills and ball ability, small players like Simmons tend to dominate the game. Simons's xA (Expected Assists) output is 0.55 per 90 minutes He's a must-have for your squad.
Simons is one of the best wonderkid to use in eFootball 2024.
Alejandro Balde Martinez (Barcelona)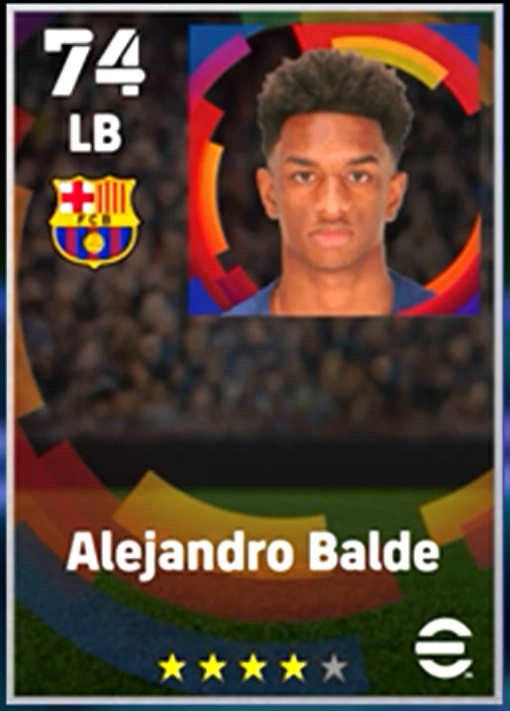 Alejandro Balde Martinez's playing position is a left back with a height of 175cm and weighing 68kg (5-8½, 150lb). The 19-year-old current rating is 74 and he is likely to receive further boost in eFootball 2024. Barcelona fans, take note of this rising talent.
Pablo Gavi (Barcelona)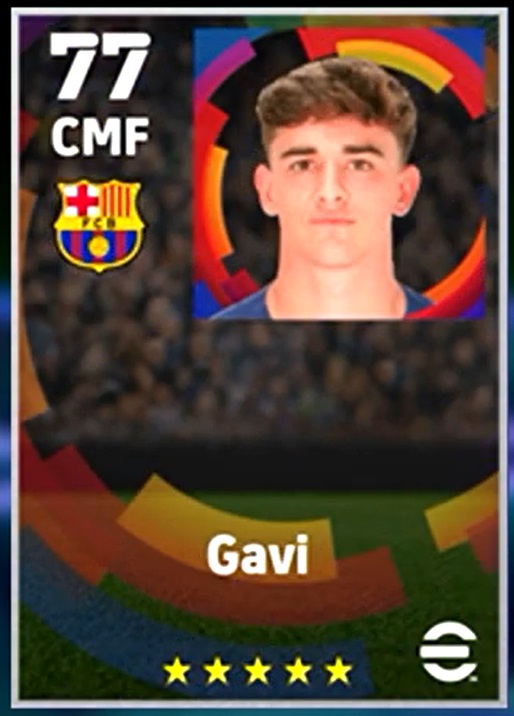 No list of Wonderkids is complete without mentioning Pablo Gavi.
He won the La Liga: in 2022–23 and Supercopa de España: in 2022–23.
Gavi has been outstanding right from eFootball 2023, and some gameplayers have even reached Division One in eFootball 2024 using him. 
In real football, Gavi won the Golden Boy award and received the Kopa Trophy, awarded by France Football during the 2022 Ballon d'Or ceremony.
Jude Bellingham (Real Madrid)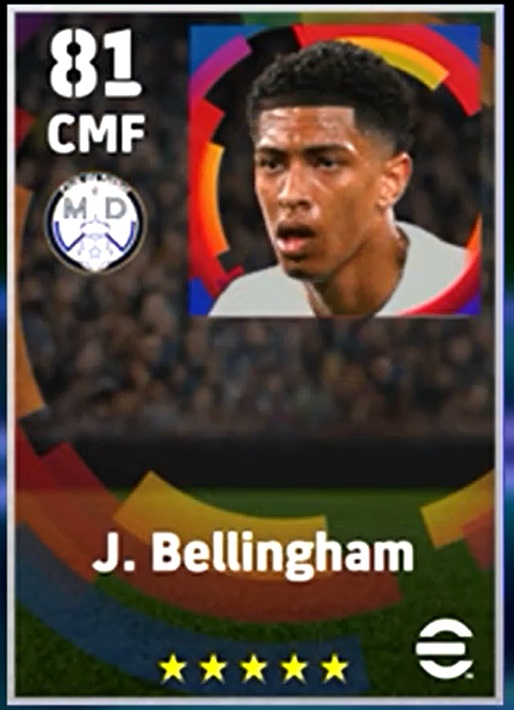 Jude Bellingham is the best eFootball 2024 Wonderkid.
Bellingham is a 20-year-old English midfielder who plays for Real Madrid. He has made 186 appearances, scoring 36 goals, and 30 assists across clubs like Borussia Dortmund, Birmingham City, and Real Madrid.
Bellingham's overall rating in eFootball 2024 is 81 as a CMF. You should build your team around him regardless of whether he stays as a midfielder or shifts to an AMF role.
In this listicle of eFootball 2024 Wonderkids, we focused on players under the age of 20, which is why Pedri and Vinicius Jr. aren't included.
Recommended: You can check out eFootball 2024 best formations, best quick counter formations, epic players, best captains, best standard players, fastest players, best center backs, best CFs, best GKs, and best players for all positions.