Millions of matches are played with many teams on eFootball 2024 worldwide. But, you see, to defeat and top thousands of players who engage in these matches, you need to find the right combination of players that will make your team concede less and score more.
Table of Contents
In this guide, we're going to show you what players are best to use in every single position in a match.
Meanwhile, regardless of whether you are a beginner or a regular player of eFootball, this list will prove very resourceful to you (in the end).
Top Goalkeepers By Boosted Ratings on eFootball 2024
M. Neuer (96)
G. Donnarumma (96)
T. Courtois (96)
Alisson (96)
M. ter Stegen (96)
Top Center Backs By Boosted Ratings on eFootball 2024
M. de Ligt (97)
D. Alaba (96)
W. Saliba (96)
Eder Militao (96)
Marquinhos (96)
Top Right Backs By Boosted Ratings on eFootball 2024
Joao Cancelo (97)
A. Hakimi (95)
T. Alexander-Arnold (94)
Top Left Backs By Boosted Ratings on eFootball 2024
T. Hernandez (96)
A. Davies (94)
A. Robertson (94)
Nuno Mendes (94)
O. Zinchenko (94)
Top Defending Midfielders By Boosted Ratings on eFootball 2024
Rodri (96)
D. Rice (96)
Casemiro (95)
Top Central Midfielders By Boosted Ratings on eFootball 2024
J. Bellingham (96)
M. Odegaard (96)
L. Modric (95)
Pedri (95)
I. Gundogan (95)
Top Right Midfielders By Boosted Ratings on eFootball 2024
S. Chukwueze (95)
J. Cuadrado (94)
J. Maddison (94)
Top Left Mdfielders By Boosted Ratings on eFootball 2024
Mikel Oyarzabal (96)
Y. Carrasco (95)
K. Mitoma (93)
Top Attacking Midfielders By Boosted Ratings on eFootball 2024
K. De Bruyne (98)
J. Musiala (97)
Bernardo Silva (96)
Bruno Fernandez (95)
C. Nkunku (95)
F. Wiztz (95)
Top Right Wing Forwards (By Boosted Ratings on eFootball 2024
B. Saka (97)
M. Salah (96)
Rodrygo (96)
Top Left Wing Forward By Boosted Ratings on eFootball 2024
Vinicius Junior (96)
Son Heung-Min (96)
K. Kvaratshelia (96)
Top Second Strikers By Boosted Ratings on eFootball 2024
Lionel Messi (97)
A. Griezmann (96)
Neymar Jr (95)
P. Dybala (95)
Joao Felix (95)
Top Center Forward By Boosted Ratings on eFootball 2024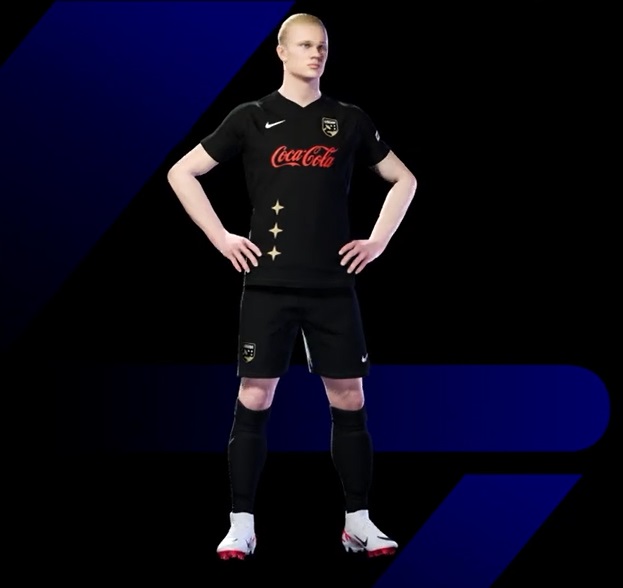 E. Haaland (99)
K. Mbappe (98)
R. Lewandowski (98)
H. Kane (96)
V. Osimhen (96)
G. Jesus (96)