The FIFA 22 game — a fair game competitor to eFootball 22 — is a highly rated game released on September 27, 2021. The game is developed by EA Sports and is available on Xbox 360, Xbox One, PlayStation 3, PlayStation 4, and PC.
Everything FIFA 22
FIFA Mobile 2022
Dribbles and Skills in FIFA 22
FUT 22
An interesting fact about FIFA 22 game is that it is a football simulation video game unlike any other. FIFA 2022 game comes with lots of new, and advanced next-gen gaming features. This includes pre-match interviews with managers and players, an improved player likeness system, and updated visuals on and off-pitch. It also has a new engine that allows for more fluid gameplay.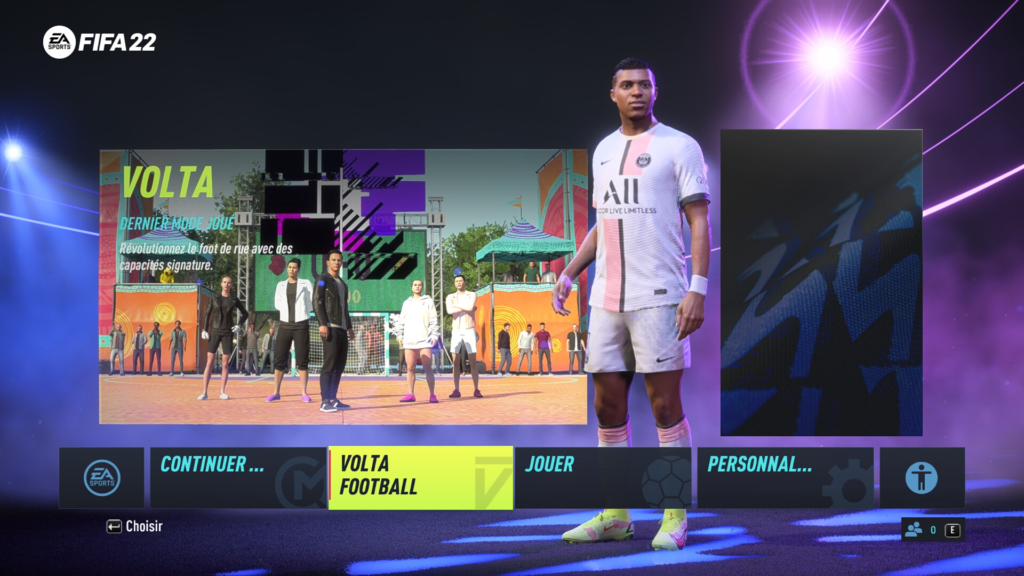 All this makes the game an enjoyable experience. But, FIFA 22 still includes many covering different parts of the game including gameplay and graphics.
Facts About FIFA 22 Game
Facts About FIFA 22 Game (Statistics)
In the first 22 days following the launch of FIFA 22, more than 2.1 billion matches were played, making the game the World's Most Popular Sports Game.
FIFA 22 has been started at least once in over 200 countries around the world, and players have created more than 3.1 million clubs.
According to EA, the average number of matches played each day in FIFA 22 is 89 million.
EA's significant improvement in FIFA 22 for the PS5, Xbox Series X/S, and Stadia won't be available on any other platform, including PC.
EA Sports has been releasing a new FIFA game for the Switch every year, but the FIFA 22 game is essentially identical to FIFA 21 on Switch.
FIFA 22 is not the last edition of the FIFA game. FIFA 23 will be the last arcade or the final game in the series following EA Sports announced a replacement franchise. A new franchise, dubbed EA Sports FC, will replace FIFA 23 as the last game in EA Sports' long-running deal with the football world body, FIFA.
Facts About FIFA 22 Game (Animations)
EA Sports used Hypermotion, a motion capture data from 11 vs 11 matches, to create new realistic animations in the FIFA 22 game.
EA says FIFA 22's new animations system uses a machine-learning algorithm to write new animations during the gameplay.
Beyond HyperMotion Technology, FIFA 22 incorporates improvements to the on-pitch action, such as deeper AI, more physical aerial duels, and improved ball physics.
Facts About FIFA 22 Game (Tournaments)
Career Mode comes with an advanced ability to create your own club, new cutscenes during negotiations, and transfer announcement cutscenes taking place in stadiums instead of the press room.
Career Mode contains new team warm-up sequences, locker room moments, teams inspecting the pitch, and crowds leaving early if your team is underperforming.
The new Player Career Mode offers significant changes to the progression system, with the biggest shake-up being made to the skill tree. As you level up, you'll be able to unlock new attributes and perks, which will automatically trigger when certain conditions are met.
Player Career has a new Manager Rating system that will impact your performances in matches, training, and completing match objectives.
In FIFA 22, There is division 1. It is an elite division reserved for the best players. A limited number of the best players in this division qualify to take part in the FIFA Global Series.
Division Rivals Renewal is a structure that runs for a full season. Players receive rewards for playing well and arriving at designated spots.
EA Sports revamped Division Rivals in FIFA 22's Ultimate Team with new ranks, stages, checkpoints, weekly rewards, and more. The Elite Division also has a progression system that changes to a skill rating system.
The Match Objectives in FIFA 22 vary depending on your position on the field, the formation you're in, and your opponent.
Pro Clubs now allow you to play with friends without affecting the performance of your club.
There are FUT Heroes in FIFA 22. There serve as sports characters that left an enormous blemish on the game. They provide a green chemistry link.
FUT Champions Renewal features playoff games during the week and a points-based system.
Facts About FIFA 22 Game (Players)
FIFA 22 has a new goalkeeper intelligence system and personality types to make them more reliable.
A player in FIFA 22 has the privilege to quickly speed up a short distance before attracting a defender's attention.
FIFA 22 brings a competitive element back to aerial battles, with players able to jostle with the upper hand, the effects of gravity. Mid-air collisions become more evident.
In FIFA 22, players can finally apply different styles to each half of the field, meaning that attackers can be pressed high, but defenders can be kept deep if you want to avoid a counterattack.
In the FIFA 22 game, fans at the arena would now be able to see a player's entire 50-foot brilliance up close and personal.
In FIFA 22, Diego Maradona – one of the greatest players of all time – is omitted due to a legal dispute. In FIFA 22, his likeness will no longer be a part of the Ultimate Team mode, and prices will be set top-down.
Virtual female players can now be created and be played close by their male counterparts in Pro Club modes without any additional effect on FIFA 22.
In FIFA 22, players can create their own custom club and customize its look and atmosphere with goal songs, crowd chants, and walkout anthems. They can also set their own transfer budget and board priorities.
Facts About FIFA 22 Game (Gameplayers)
In FIFA 22, opponents will no longer have to watch their players celebrate goals as they can now change the camera setting to focus on their players.
How many FIFA 22 players are there in the game? Fifa 22 has over 9 million active players across all platforms, according to EA.
Facts About FIFA 22 Game (Ball)
The way the ball moves in previous FIFA games has changed drastically in FIFA 22 as EA has used real-world data to create the game.
In FIFA 22, the ball physics have been tweaked to make it feel more realistic than ever when sliding over wet surfaces or kicking a raised ball while holding onto the grass.
Facts About FIFA 22 Game (Volta)
Rather than recruiting professional players, celebrities, or icons for your Volta squads, FIFA 22 players have the chance to only focus on building their own character.
Volta provides no single-player storyline in FIFA 22; the focus is instead on the multiplayer experience.
In Volta Arcade, players can take a break by trying out Dodgeball, Foot Tennis, and Disco Lava, a strangely named game.
Volta player begins with New Base Stats of 82 average ratings as well as 5-star foot and moves abilities, so it feels fantastic to play right away — even as a beginner.
Volta offers different unique skills: Power Strike, Pure Pace, and Aggressive Tackle, which apply different advantages to a player's character.
FIFA 22 Volta bears two-player celebrations, a retuned skill tree, and more.
Facts About FIFA 22 Game (Gameplay)
EA also added a large number of new animations to FIFA 22, including 400 just for controlling the ball for players to have crucial touches on the ball such as using various body parts to tame the ball.
FIFA 22 will have Stewart Robson replacing Lee Dixon on the commentary team. Alex Scott now takes over the role of Alan McNally, reporting on goals and injured players mid-match
FIFA 22 is more difficult than FIFA 21, but the addition of advanced stats, heatmaps, and pass charts makes the game experience much richer and more enjoyable.
In FIFA 22, there are new exclusive signature abilities and skill meters.
More Glaring Facts about FIFA 22 (Visuals)
FIFA 22 is one of the most popular games in the world. And this article provided some interesting facts about FIFA 22 game. If you want to become a better player in the game, stay tuned to Gamerina for more insightful tips and guides.