eFootball 2022 quick counter playstyle is the most advanced and strategic playstyle that helps break through the opponent's defense with a high tempo. It makes your players automatically apply aggressive pressure on the opposing player to make them pass the ball to the flank. Your defense will also constantly performs frontline pressure on opposing players.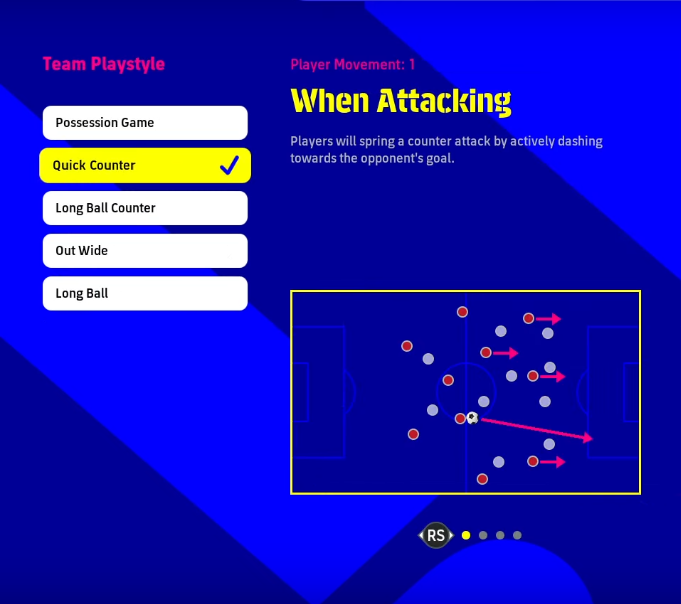 In this article, we will share top eFootball 2022 quick counter formations and tactics which you can use on PlayStation, Xbox, PC, and mobile.
Best eFootball 2022 Quick Counter Formations
4-3-1-2 Formation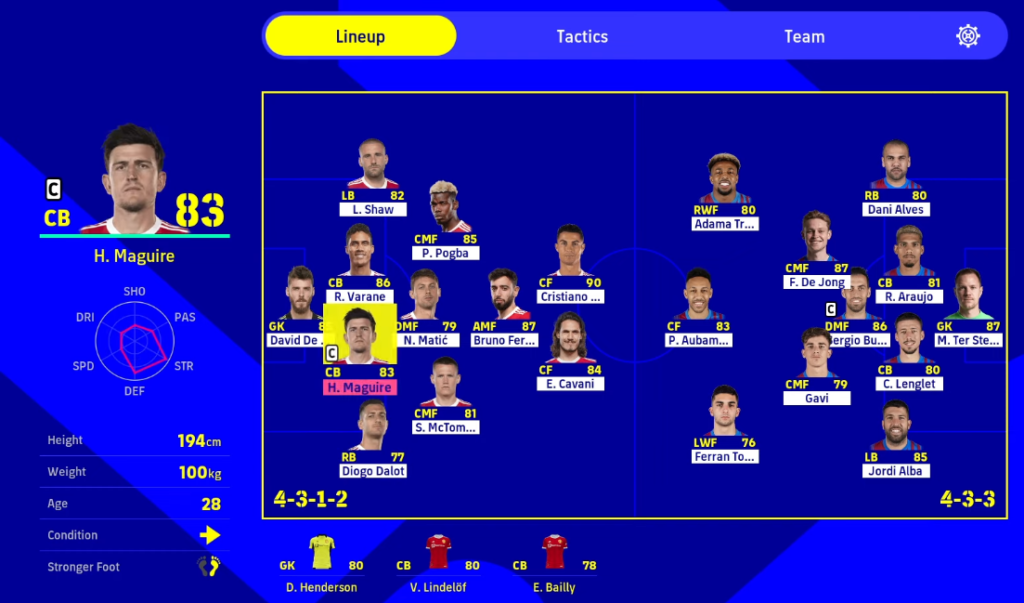 The 4-3-1-2 formation has 4 defenders at the back, 2 at the midfield, an attacking midfielder, and 2 strikers. In defense, your center back will push forward a bit high closer to the half line too. You should set your full backs to occasionally 'run forward' and provide width since there is no official winger to do that. Your defensive midfielder e.g. Nkolo Kante should be set as an anchorman to close gaps and provide little or no space for your opponent to create deadly ball chances.
Meanwhile, if you don't want to use an anchorman you must put a defensive instruction on the defensive midfielder to not ward off forward while leaving space behind for an opposing player to counter use. Lastly, make sure the Second Striker (SS) you select in your formation has a great ability to make good passes and score goals.
4-3-3 Formation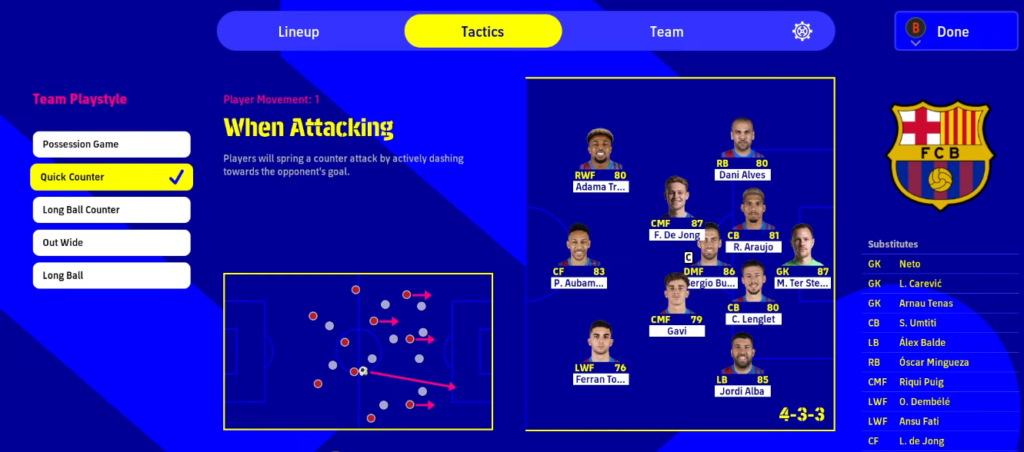 The 4-3-3 Formation is a little bit more vulnerable than the 4-3-1-2 formation when worked with an eFootball 2022 quick counter playstyle. Your center backs and midfielders will also stay behind for protective defending. Since you have wingers in this formation you do not need width by the fullback. You can put a defensive instruction on the fullback either left or right fullback to stay put in their position.
eFootball 2022 Quick Counter Tactictics
Defense
Defensive Style: Frontline Pressure
Pressuring: Aggressive
Defensive Line: High
Possession
Number in Attack: High
Supporting range: Medium
Attacking
Attacking Style: Counter Attack
Build Up: Short Pass
FAQ on Counter in eFootball 2022
What Does to Counter Mean?
A counter is a play that gets the ball in one direction only to deceive the opposing players and move the ball in another direction. The purpose of a counter is to send defenders or backline players in the wrong direction.
How Many Types of Counter are there in eFootball 2022?
There are 2 types of the counter in eFootball 2022. The 2 counters in eFootball are the quick counter and the long counter.
What is Quick Counter in eFootball 2022?
A quick counter in eFootball 2022 or an eFootball 2022 quick counter playstyle is when a team regains possession of the ball in its defense from an opponent and takes the ball to the opponent's half at a high tempo to score. A team successfully achieves a quick counterattack in eFootball 2022 when it successfully exploits the space left by the opposition team to score a goal against them (opposition team).
What is the Best Formation for Quick Counter Attacks in eFootball 2022?
The 4-3-1-2 formation is the best formation that works well with a quick counter playstyle in eFootball 2022. This is because the 4-3-1-2 formation in eFootball 2022 offers many avenues for crafting quick counters that lead to goals. More importantly, a 4-3-1-2 formation will allow players to spring a counterattack by actively dashing toward the opponent's goal after regaining the ball from its own defensive half. For instance, an attack can swiftly start from the flanks, with a defensive midfielder moving the ball upfront with precision passes to the center midfielder then to the attacking midfielder, the second striker, and finally to the center forward who kicks the ball last to score a goal.
Final Words on eFootball 2022 Quick Counter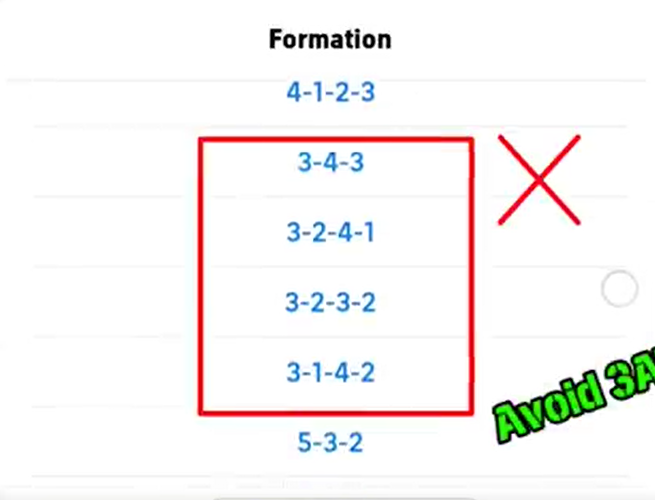 Quick counter football is regarded as the best counter formation in eFootball 2022 because it helps score goals with the fastest counter possible in the game. There are formations in eFootball 2022 that works well with the eFootball 2022 quick counter playstyle. You can switch to 4-5-1, or 4-4-2 formations with the quick counter playstyle depending on the opponent's formation. In crucial situations, these formations will provide balance numbers in the midfield line to stop passes from opponent going getting beyond the midfield.