EA Sports has decided that it will not release a demo for FIFA 22 because it is focusing on the full version of the game. Although, players can play FIFA 22 early if they use the Early Access method, or if they pre-order the Ultimate Edition.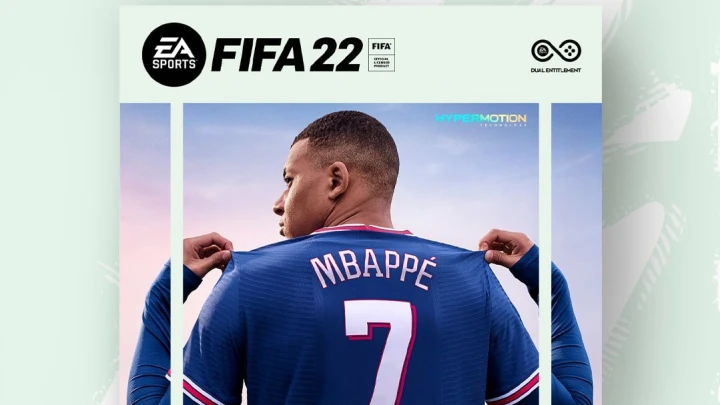 In a statement last year, EA Sports said:
"We've made the decision not to release a FIFA 21 demo and instead focus our development team's time on delivering the best full game experience for current & next-gen consoles."
FIFA 22 Demo: Planned But Failed
Before the announcement that there will be no FIFA 22 Demo, there were plans to release a demo version of FIFA 22 for free in two versions. One for next-generation consoles and one for current-generation consoles and PCs.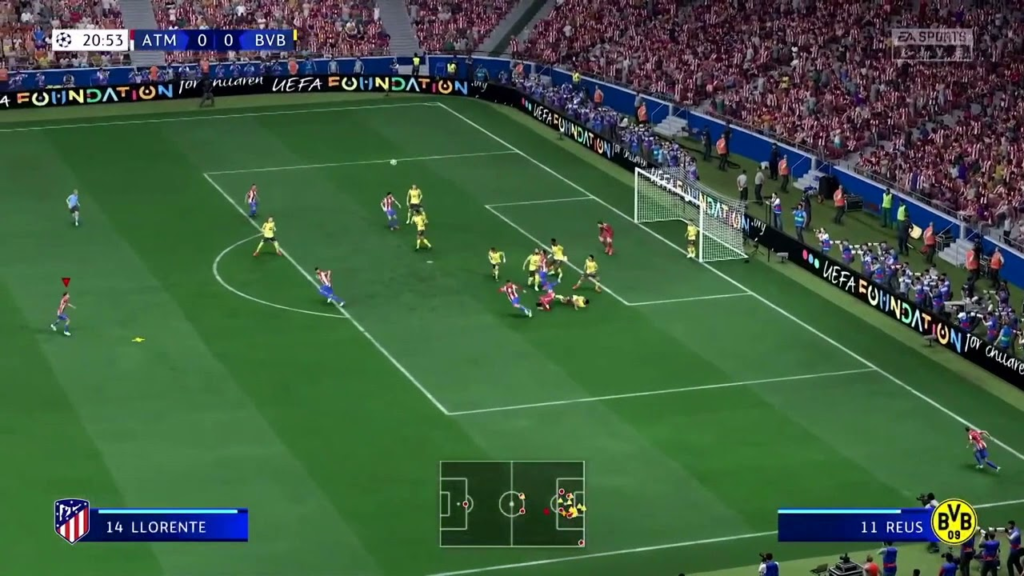 Due to the demise of the FIFA 22 Demo, there will not be any FIFA 22 Demo download links attached to this article.
As for FIFA 22 full game, the complete standard edition will be released worldwide on October 1, 2021. From Monday, September 27th, 2021, gamers can access the game since its Ultimate Edition comes with four-day early access.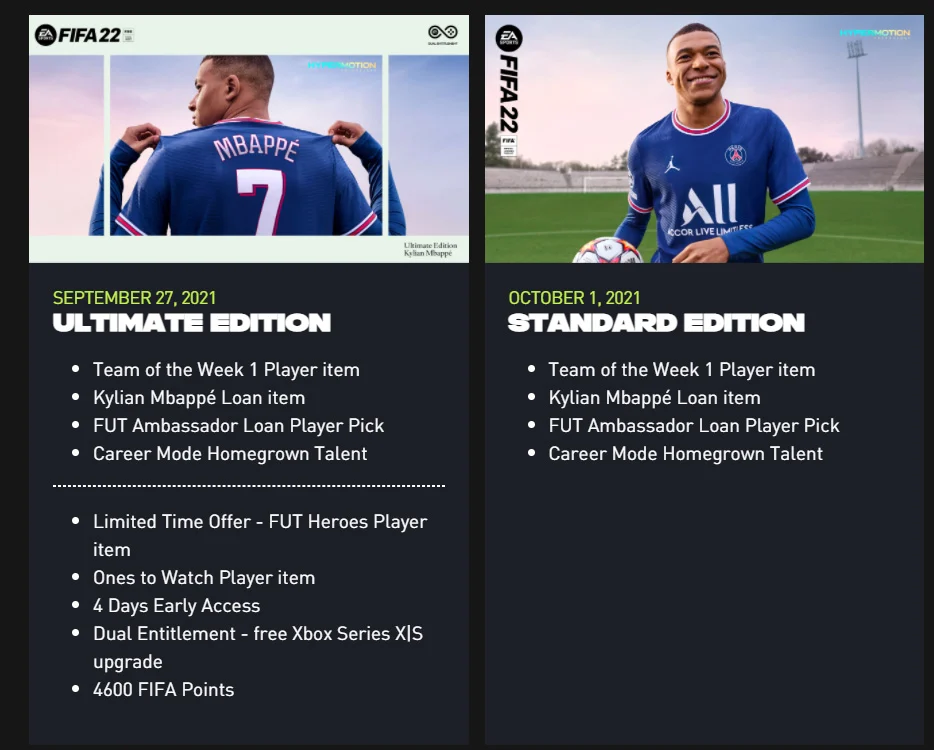 We've listed some features you should check out in the complete FIFA 22 game below.
FIFA 22 Game Modes
Some Teams in FIFA 22
Liverpool FC
Atlético de Madrid
Manchester City
Real Madrid CF
Borussia Dortmund
PSG
FIFA 22 Game Settings
Half Length: 4 minutes
Difficulty Level: Beginner / Amateur / Semi-Pro / Professional / World Class / Legendary
Quick Substitutions: On / Hide
Half Length: 4 minutes
Match Conditions: Random
Season: Autumn / Fall
Time of Day: Night
Weather: Clear
Pitch Patter: Default
Pitch Wear: None
Game Speed: Normal
Ball: Default
The FIFA 22 demo was canceled due to technical difficulties. However, you can still buy and download the complete edition of the FIFA 22 game. Follow the link to get started [Buy and Install FIFA 22 game]