The new FIFA 23 trainer is a brand new feature or tool set in EA SPORTS™ FIFA 23 game that make the game players to achieve the best accuracy when passing, shooting, and dribbling. FIFA 23 Trainer monitors and co-op with every move a player make in the game and then serve an intuitively sleek visual targeting which provides you with playing pointers, tips & hints based on your scenario while in a match.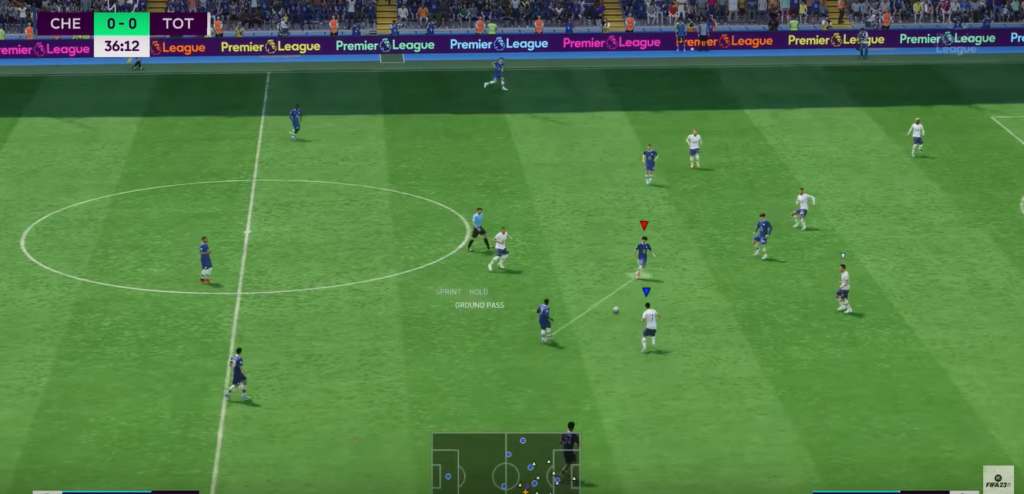 This feature in FIFA 23 assists you in making the best judgments possible whether attacking or defending by selecting the appropriate actions. No matter how proficient you are at FIFA, playing FIFA 23 with this feature enabled will improve your performance and remind you of the options available to you. The FIFA 23 trainer feature was developed by EA Sports developer team to help remove barriers in passing and shooting for new players coming to FIFA 23.

FIFA 23 Trainer Display Modes
FIFA 23 Trainer has three different display modes:
Movement (display of motions).
Movement & Mechanics (display motions and mechanics for maneuvers).
Movement and Buttons (display motions and action buttons e.g. Square/X button on PlayStation and Xbox respectively).
FIFA 23 Trainer Features & Settings
| No | FIFA 23 Trainer Features | DESCRIPTION |
| --- | --- | --- |
| 1 | Status | You can turn on or off the Trainer during the game play. |
| 2 | Mode | Movement and mechanics which you can customize. |
| 3 | Pass Receiver Indicator | You can on or off which player is selected as the pass receiver during ground passes and through passes. |
| 4 | Show Elevation | You can on or off shot elevation when taking a shot. |
| 5 | Time Finishing Bar Indicator | You can on or off The Timed Finishing Bar Indicator when a player double taps the "Shoot" button. Movement & Buttons |
| 7 | Movement & Buttons | helps displays movement and buttons |
| 8 | Level | There are different levels of Trainer from basic level to advanced level. The level of Trainer ranges from (1-6) |
How to Use the FIFA 23 Trainer
From the pause menu, you can toggle the FIFA Trainer function on and off. It's accessible via the Trainer tab on the pause screen. To enable it, go to the status menu and choose SHOW. Change the option to hidden to turn it off.
How FIFA 23 Trainer Works