The FIFA Ultimate Team or FUT 23 Pre season event will begin in FIFA 23 Ultimate Team on Friday, August 19, 2022. By participating in this promotional event, you will be able to earn rewards in both FUT 22 and FUT 23 when FIFA 23 is released. You will be able to unlock incentives in FUT 23 like Packs, Consumables, Player Loan Items, and more during the Pre-Season in FUT 22. During the first week of Pre-Season, you may receive incentives to help you get started in FUT 23. Completing Daily Squad Building Challenges and specific Objectives in FIFA 22 Ultimate Team unlocks the following in FUT 23.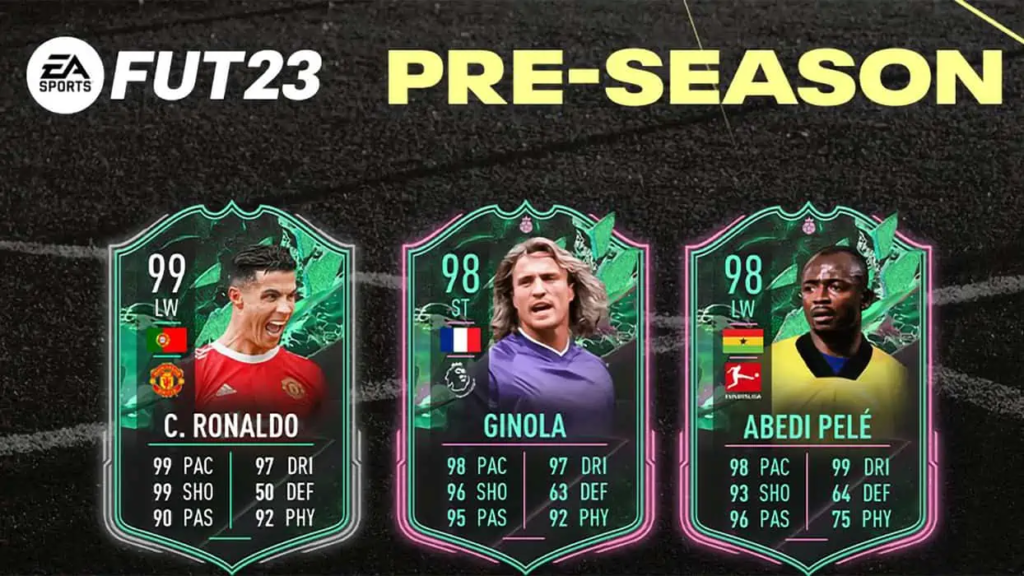 Squad Building Challenges (SBC)
Limited-time puzzle Squad Building Challenges (SBC) will be available in FUT 22 during the halftime break of certain Champions and Europa League matches. Many SBCs will be published throughout the event, and 10 x 85+ Rated Player Packs are expected to reappear. Again, completing SBCs and objectives during the tournament will give you different rewards in FIFA 22, as well as prizes for when you start FIFA 23 Ultimate Team.
Best Of Pack Content
Previously, the prizes included a currency boost, a player pack, loan players, chemistry styles, position modifiers, and other consumables. However, in addition to helping you to prepare for FIFA 23, the FUT 23 Pre season event is a celebration of the FIFA 22 cycle and should see a 'Best Of' release, providing you another opportunity to obtain some of the top players from earlier FUT 22 promotions. So don't miss out on your chance to celebrate the return to packs of some of FUT 22's most popular campaign Special Player Items.
More on FIFA FUT 23 Pre Season Promo
FUT 23 Pre season Delayed Promo
According to the FIFA Direct Communication account on Twitter, the new FUT 23 Pre-Season commercial has been delayed owing to "unforeseen complications." There is no word on when the promotion will begin, so keep an eye on the account for updates, and we will update this page as soon as further information becomes available.
Loading Screen Tease Previewing FUT 23 Pre-Season
A new loading screen has been revealed, previewing the FUT 23 Pre-Season event by swapping out the Player Moments and Showdown cards for Shapeshifters and Shapeshifters Hero graphics. The players are Cristiano Ronaldo, Vinicius Jr, and David Ginola, according to further information given on the cards.