Coaches are staff in your Dream Team that you can use to train your players permanently up to their maximum potential in Dream League Soccer 2023. Meanwhile, there are various areas in which a DLS 23 coach can train your player e.g. on speed, acceleration, goalkeeping, etc. The below section explains what types of coaches are available for each of these areas, what level these coaches fall under, and what rewards players receive if you employ them. Following that, we share three tips that can increase your use of these coaches on your Dream Team.
Table of Contents
Types of DLS 23 Coaches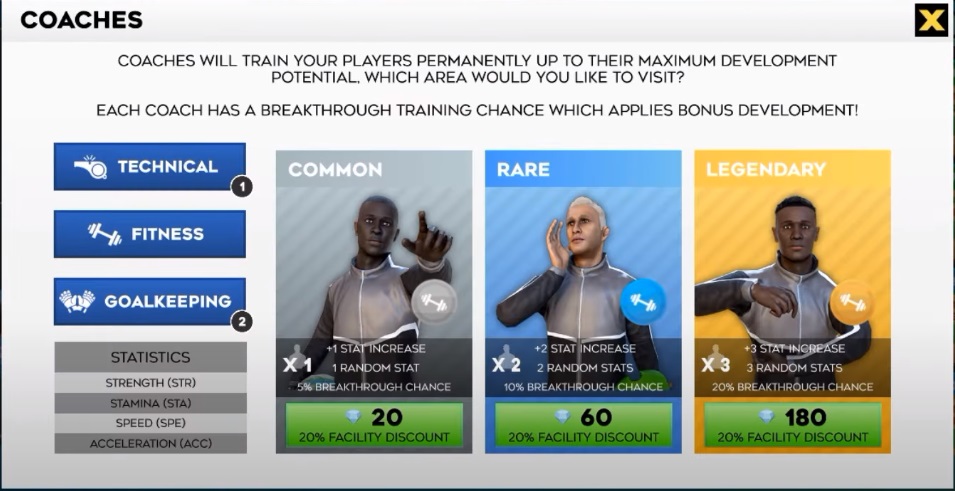 There are 3 different types of coaches in DLS 23. Each coach has a breakthrough training chance which applies bonus development. The three coaches are:
Technical Coach
Fitness Coach
Goalkeeping Coach
Different Level Of DLS 23 Coaches
For these Technical, Fitness, and Goalkeeping Coaches, there are three levels of coaches available for hire. 
Common: Common coaches are the cheapest and give the least rewards.
Rare: Rare coaches are more expensive than common coaches and give slightly better rewards.
Legendary: Legendary coaches are the most expensive but give the best rewards.
| Coach type | Coins Cost | Reward |
| --- | --- | --- |
| Common | Low | Minimal |
| Rare | Moderate | Slightly better |
| Legendary | High | Best |
DLS Coaches Levels and Rewards
| Coach Name | Rewards |
| --- | --- |
| Common | +1 stat increase, x1 1 random stat, 5% breakthrough chance |
| Rare | +2 stat increase, x2 2 random stats, 10% breakthrough chance |
| Legendary | +3 stat increase, x3 3 random stats, 20% breakthrough chance |
Overpowered DLS 23 Coaching Tips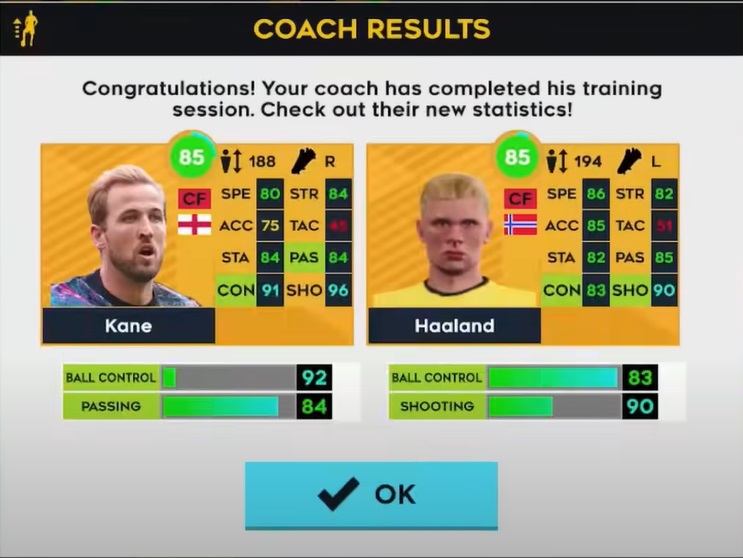 If you are an ambitious Dream League Soccer 2023 player, you would definitely want to improve players abilities to have a good edge over your opponents. Below are three DLS 23 coaching tips that can help you achieve the latter.
Total Time: 2 minutes
Buy Coaches with Coins
Instead of spending your precious gems on buying 80 overall defenders, you should purchase coaches in DLS 23 with coins. Acquiring a coach with coin, such as rare coaches, provides your players a good chance at players' stat increase plus breakthrough chance.
Upgrade Your Training Facility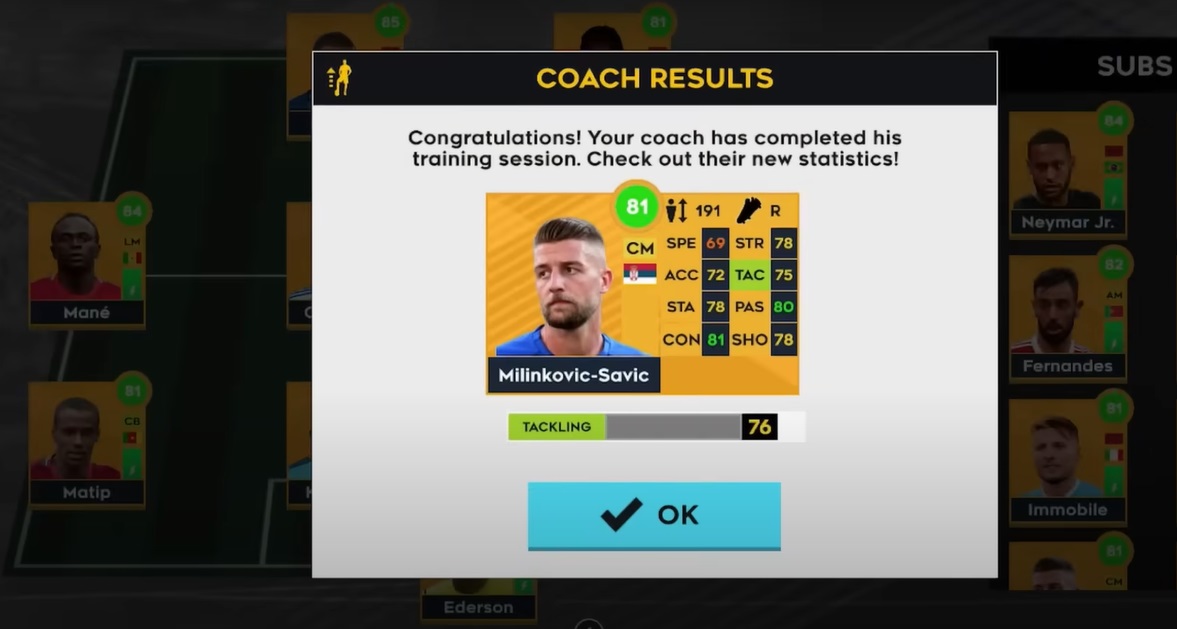 If you plan to use gems to max a lot of legendary players, upgrade your training facility to level 5 first. Doing so will save you 68 gems for every legendary coach you buy with gems.
Buy Rare and Common Coaches with Coins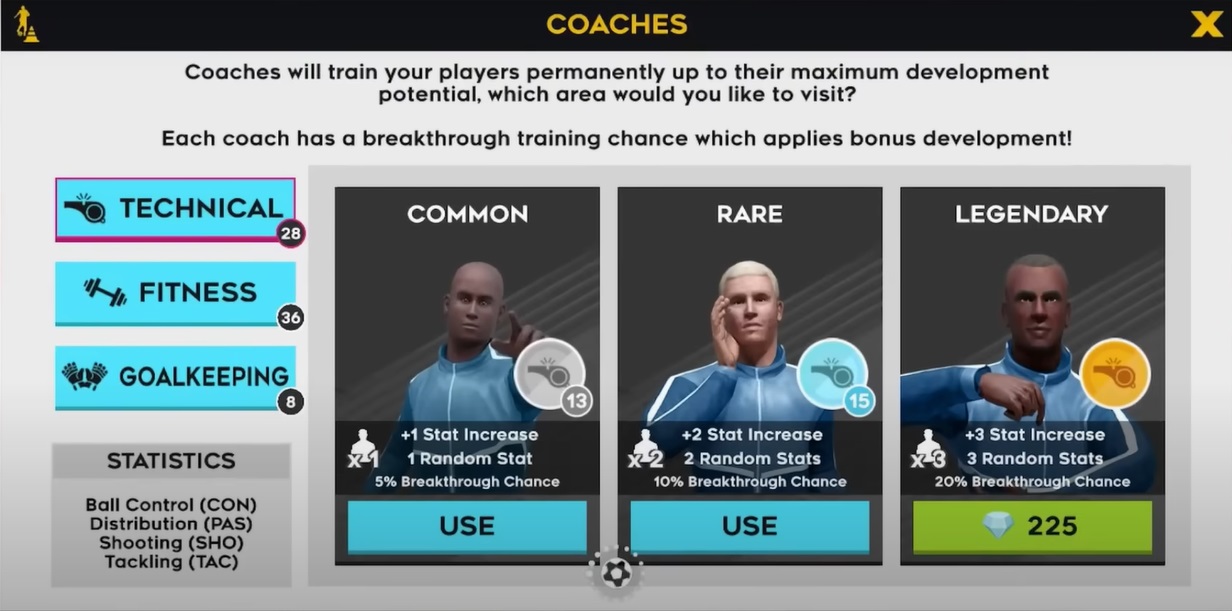 You should avoid buying rare or common coaches with gems because gems are hard to obtain on your Dream Team. So you want to be as efficient as possible. Instead, wait for the perfect and use your coins to buy rare and common coaches.