In a bold tone, It's not just all about the skill but also aggression. Sometimes you need a bit of grit and determination to drive your team forward, and that's where the FIFA 22 aggressive players come in.
What Does Aggression Mean in FIFA or Its Football Game?
First things first: what is aggression? In football (game), it's typically defined as winning individual battles against your opponent. The way this translates into the video game version of football is that an aggressive player will use his physical attributes (body strength, speed, and agility) to gain an advantage over his opponent. This can lead to some dirty play (such as elbowing an opponent or kicking them in the shins), but it also means that they're more likely to win possession back quickly from their opposition.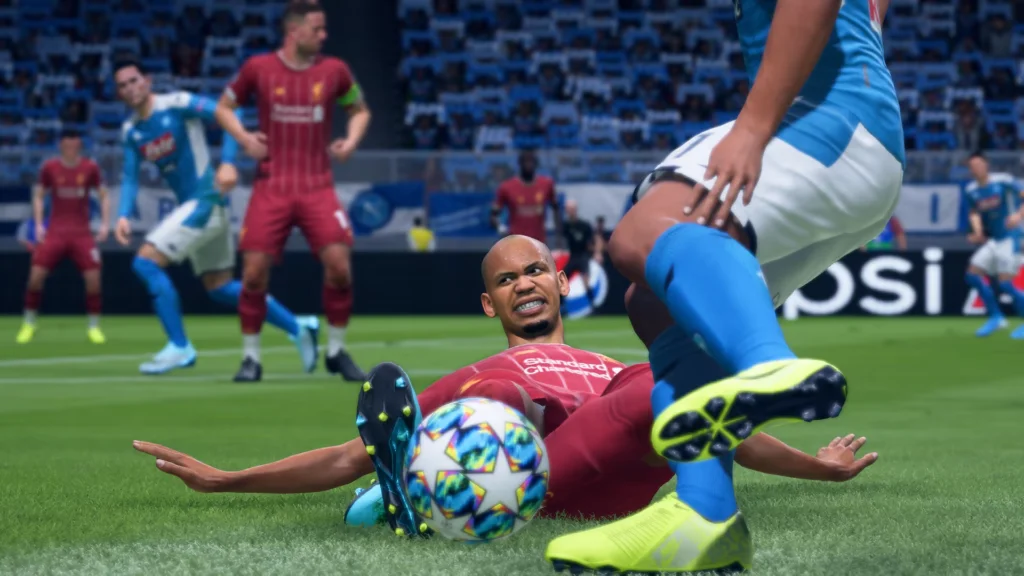 Aggression isn't necessarily a negative thing; in fact, it's often viewed as positive by many football fans and pundits alike. "There's something incredibly exciting about watching a player bulldoze their way through opponents and take control of games with the sheer force of personality," a pundit said.
Aggression is one of the most important components in football. It determines how likely you are to win the ball back, which can have a huge impact on the final result. The FIFA 22 aggressive players with the highest aggression ratings will be better at winning the ball and getting it back to their teammates. Whether you're playing online or offline, there are certain players who will give you an edge when it comes to aggression.
If you're someone who gets frustrated easily when playing FIFA, then these players are for you. Whether you're a player who likes to win at all costs or a player who's just not that good and needs to make up for your shortcomings with aggression, these players will be perfect for you.
Here you'll find a list of the top FIFA 22 most aggressive players; players with the highest aggression; players you can add to your team to gain an advantage over your opponents!
Most Aggressive Players FIFA 22
Ben Pearson – Bournemouth
Klaus Gjasula – SV Darmstadt 98
Pepe – FC Porto
N'Golo Kanté – Chelsea
Dennis Erdmann – Chelsea
Matt Simon – Central Coast Mariners
CB: Rúben Santos Gato Alves Dias – Manchester City
Antonio Rüdiger – Chelsea
Arturo Vidal – Inter
Denys Garmash – FC Dynamo Kyiv
Jordan Hugill – West Bromwich Albion
Peter Hartley – Jamshedpur FC
Liam Kinsella – Walsall
Casemiro – Real Madrid
Ladislav Krejčí – Sparta Praha
Giulio Donati – Sparta Praha
Bonke Innocent – Malmö FF
Sergio Ramos – Paris Saint-Germain
Christian Günter – Sport-Club Freiburg
Presnel Kimpembe – Paris Saint-Germain
Nicolás Otamendi – SL Benfica
Santiago Ascacíbar – Hertha BSC
Valon Behrami – Genoa
Harrison Delbridge – Incheon United FC
Sessi D'Almeida – Valenciennes FC
Aliou Coly – Kristiansund BK
Jack Clisby – Perth Glory
Joshua Kimmich – FC Bayern München
Marco Verratti – Paris Saint-Germain
Felipe Augusto de Almeida Monteiro – Atlético Madrid