Soccer Manager 2024 (SM24) is a brand-new mobile game developed to bring a gameplay totally unique to Soccer Manager's audience.
Soccer Manager 2024 is the new mobile game developed by Invincibles Studios following Soccer Manager 2023.
SM24 has over 25,000 real players with 900 official football clubs. The game allows you to control every element of your club such as training your team in your chosen tactical style, buying and selling players, and improving infrastructure.
The game also introduces international football management for the first time, showcasing almost 100 international teams.
Table of Contents
Release Date
Soccer Manager 2024 was released by Invincibles Studio on September 28, 2023, for Android & iOS.
This means Soccer Manager 2024 is now available to play free on Android and iOS.
SM24 Features
Below are all the features of SM24:
3D Match Engine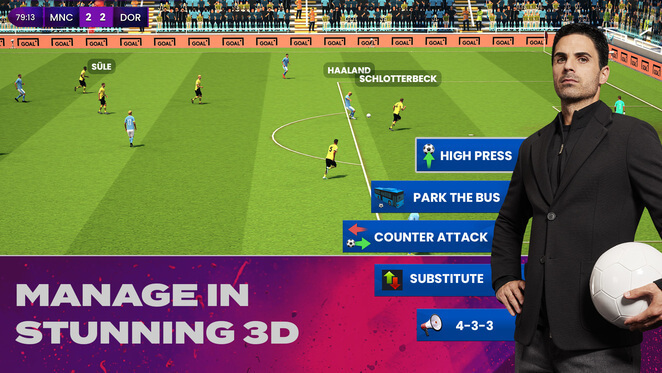 The 3D match engine in SM24 simulates every pass, shot, and touch to be realistic. This system also ensures you see match stats and feedback from your assistant manager to outsmart your opponents.
International Management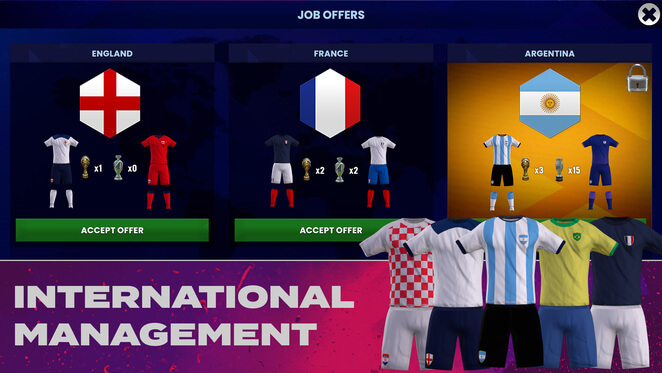 You can manage your team to an international stage with the new SM24 game. You can start with smaller nations and work your way up to leading global titans.
Soccer Manager 2024 gives you complete control over your team's formation, player roles, style of play, and more. With the 3D match engine, you can plan ahead by building winning tactics and react to the action on the pitch by tweaking your tactics mid-match.
Legend Creation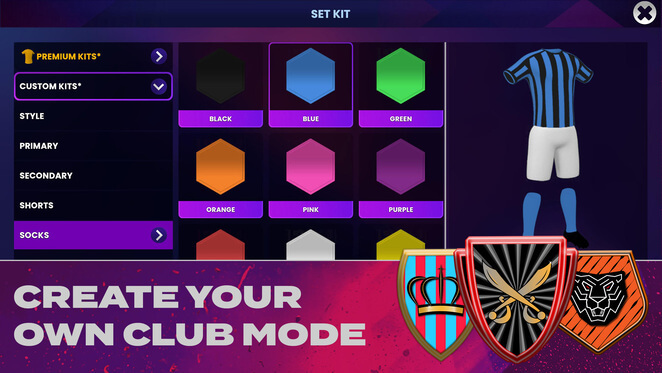 You can create your own club in Soccer Manager 2024. This new club will start from the bottom and fight way to the top. In this mode also, you can customize your in-game manager with new options like skin tone, hairstyle, color, and clothing.
Club Development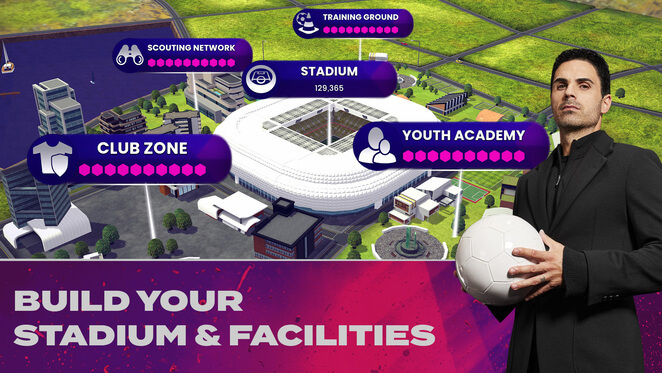 In Soccer Manager 2024, your off-pitch decisions matter as much as your tactics on the pitch. Aspects such as improving training facilities, building a scouting network and youth academy, and signing the best players are key to success in the game.
Moreso, the SM24 game features a live bidding system for realistic negotiations during transfer.
SM24 New Features
SM24 adds a total of 4 new features, which are:
International Management
Manager Customisation
Overhauled visuals
Expanded continental club competitions
Licenses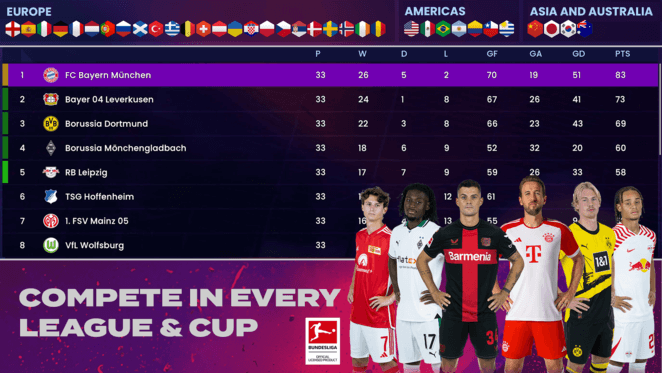 There are over 25,000 fully-licensed players in SM24. Every player has accurate attributes that reflect their real-world performances, all kept up to date on the proprietary Soccerwiki.org database. 
6,255 players have been added to the SM24 game. For instance, all official Bundesliga-licensed content is available in Soccer Manager 2024. 
A new league has also been added to SM24. This new league is the Saudi Arabian league. European competitions have also been expanded in SM24, with the third tier being added.
FAQs
Will the game be available on Steam?
Invincibles Studio decided to focus exclusively on enhancing the mobile experience of Soccer Manager 2024. 
What are the major changes in SM24 compared to SM23?
Soccer Manager 2024 features international management, customizable manager appearances, expanded continental club competitions, and improved transfers with "live" contract negotiations. AI club behavior improvements and a graphical engine overhaul were also added to the game.
Will there be national teams in SM24, and how do they work?
Yes, national teams are a major addition to SM24.
As your manager level improves, you'll receive offers from various countries to become the manager of their national team. You can manage both your club and country, participating in international team tournaments and regional competitions.
What continental club competitions have been added?
Invincibles Studio expanded European continental club competitions in SM24, introducing a third tier of competition. 
Teams can now move between tiers based on their performance in the group stages, ensuring more opportunities for European glory.
How have transfers changed from SM23?
Transfers in SM24 feature a new "live contracts" system, allowing for dynamic negotiations with players and other clubs.
Have there been any changes to the graphics?
Yes, SM24 offers improved graphics with upgraded textures, models, animations, and lighting. Your teams will now look and move more realistically on the pitch, and facilities will also displayed in greater detail.
Will calendar simulation be added to the SM24 game?
While calendar simulation won't be available in SM24 at launch, it's a feature Invincibles Studio is considering for future updates.
Will there be more content for create-a-club mode, such as badges and kits?
Yes, Invincibles Studio expanded the content in create-a-club mode on SM24, with a focus on customization options.
Are there any changes to players in create-a-club mode?
There have been some balance adjustments to maintain fairness in the create-a-club mode in the SM24 game.