FC 24 has stirred controversy with its $30 Elite Season Opener Pack, available even before the official game launch as the pack includes 45 Rare Gold players rated at 80 or higher, along with Player Pick Loan Base Heroes rated 87 or 88 or higher.
Fifa fans have argued that spending $30 on a game that already costs $70 on some platforms is excessive, especially considering the game's short life cycle.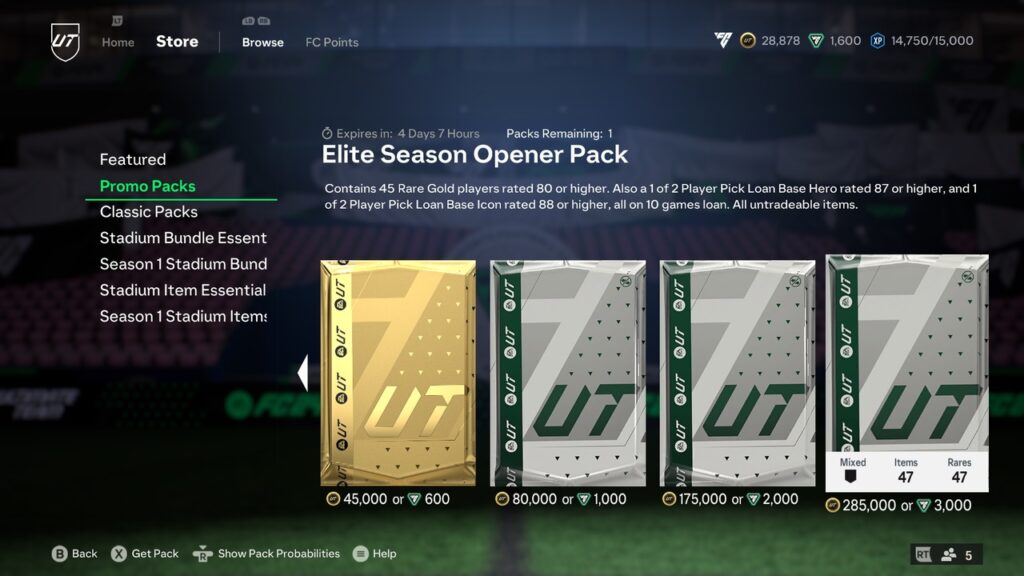 Many players have expressed disappointment with the contents of the pack, with some feeling it's overpriced and offers poor value.
In addition, a report by IGN revealed that these cards are untradeable, limiting their value in the FC 24 transfer market.
"It's £30, there is absolutely no way it should be normalised for people to spend that amount of money on a game which is already overpriced. In two weeks' time you won't have any interest in any of those players you pulled unless it is an absolutely insane pull."

redditor towfoon said.
"Not to mention this game has a life cycle of less than a year. Realistically, spending anything over $30 to $40 should net you some of the best players for the rest of the game."

added nyse125
This move is seen by some as part of EA Sports' strategy to focus on store packs rather than objectives like Squad Building Challenges.
Meanwhile, reports indicate that physical sales of FC 24 are down 30% compared to FIFA 23, possibly due to the shift in focus.
EA Sports has long been criticized for its in-game purchases and their potential link to gambling.
While the UK government has refrained from regulating loot boxes as gambling, industry experts believe that the issue remains unresolved despite new principles and guidance within the video game industry.
Parental controls and loot box odds disclosure are measures currently in place on major gaming platforms.