Training is the backbone of your club's success.
The latest update to Top Eleven Training completely revolutionized training sessions in Top Eleven 2024.
The 2024 update to Top Eleven Training players more control and depth in Top Eleven than ever before.
This comprehensive guide will walk you through the key training tips that will help you get the most out of the new training with your squad.
Table of Contents
Teamplay Form Categories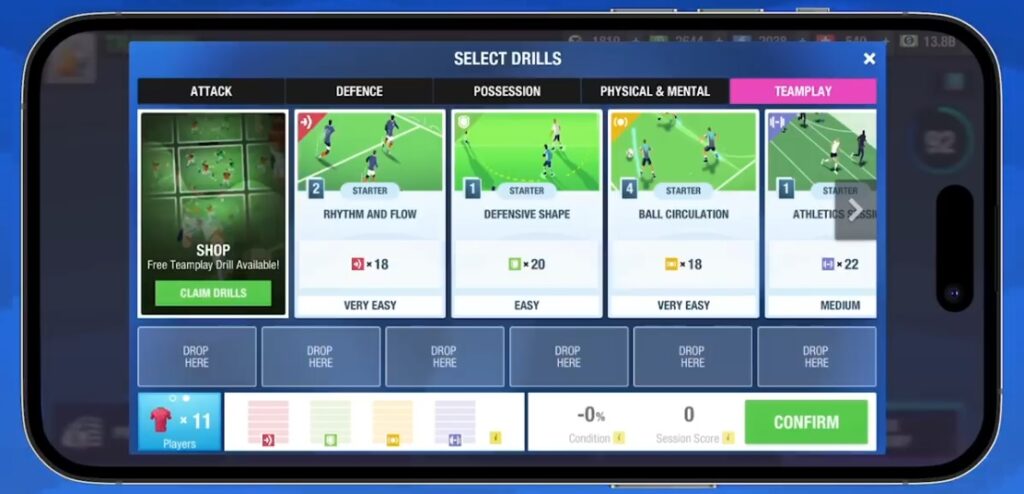 In Top Eleven 2024, It's not just about improving the attributes of your players; it's also about preparing your squad as a whole for matches.
This enhances your squad's Teamplay Form and Sharpness bonuses.
Teamplay Form, previously known as Team Bonuses in Top Eleven, represents a club's cohesion and tactical readiness for matchday.
In the Training section, you can assess your current Teamplay Form, which consists of four distinct categories:
Attack
Defence
Possession
Condition
This serves as the foundation for setting up training sessions.
But remember that Teamplay Bonuses and Sharpness need to be regularly maintained as they decrease with each season day.
Training Session Creation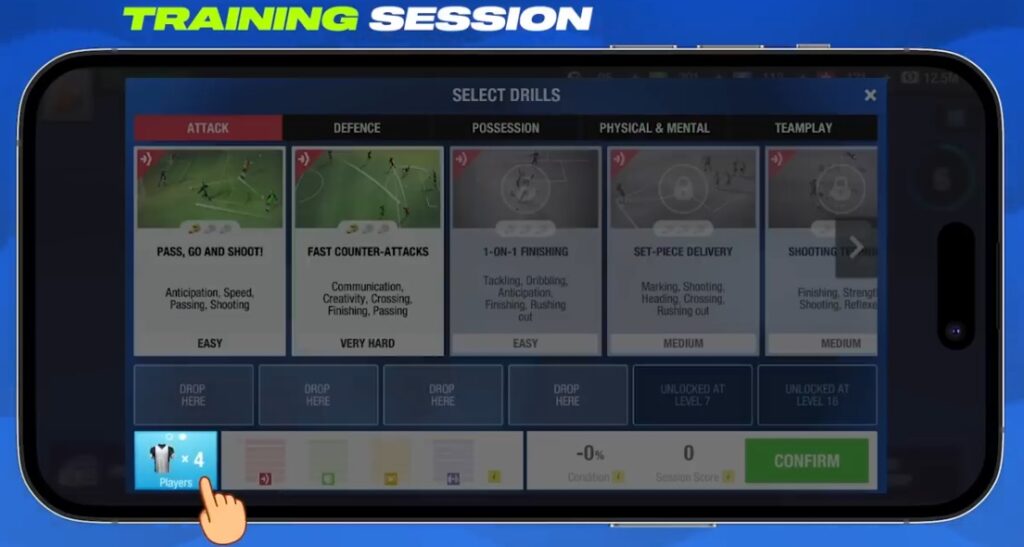 To craft the perfect training session, you have to make some key decisions.
Select players individually in training, by positional zone.
Or better still, train your entire squad.
Once you've decided on your player choices, it's time to focus on the drills.
Training Drills
In the Drills section, you'll find two categories of drills: regular Training Drills e.g. attack, defense, etc, and the all-new Teamplay drills.
Regular Training Drills are designed to develop player attributes and contribute to your Teamplay Form.
You can use each drill to target specific attributes and have a predefined intensity.
You can focus all these Attack, Defence, Possession, or Physical and Mental drill types.
Teamplay Drills
Teamplay Drills, on the other hand, are special consumable drills.
They don't enhance player attributes but provide substantial amounts of Teamplay Form and help you boost these bonuses more quickly in fewer training sessions.
These drills come in three tiers:
The higher the tiers, the more Teamplay benefits and unique effects.
You can acquire all these drills in the shop or at seasonal events that occur on Top Eleven.
So, how can you make the most out of your training sessions?
How to Maximise Training Sessions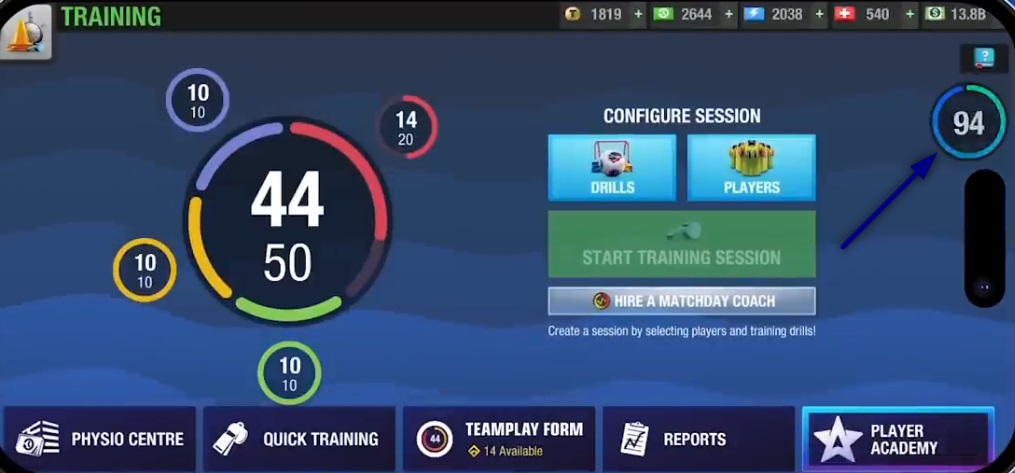 You should pay attention to the Info bar and the Session Score.
This will tell you how well your training session is designed.
To fully maximize Player and Intensity bonuses, you'll need at least four players to participate in your training session.
Put in players with their corresponding roles in training and use drills with a level of intensity you feel is okay.
But be cautious of condition loss, which depends on the intensity of selected drills.
The higher the intensity, the greater the gain, but the higher the condition loss.
So, we encourage you to train your squad daily.
This will help keep them in top shape for the trophy chase.
Meanwhile, if you don't really want to stress when it comes to training, you can hire a Matchday Coach.
He will make your training sessions even more efficient.
Teamplay Form Cap and Advancement Points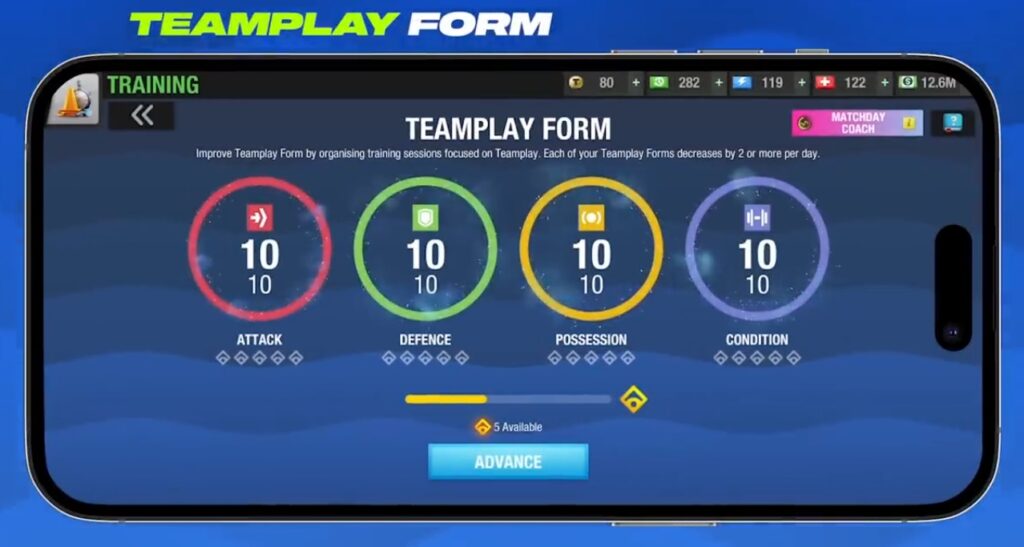 Once your Teamplay Form reaches a 10 rating cap, any additional Teamplay points gained from training sessions won't go to waste.
Instead, they fill up the Excel bar and count towards your Advancement points.
Filling up the Excel bar earns you one Advancement point.
This can be used to raise the Maximum of a desired Teamplay Form type by 2, up to 5 times.
Moreso, this allows you to expand the amount of training bonuses you can earn within a season, at which point they reset back to 10.
Player Sharpness in Matches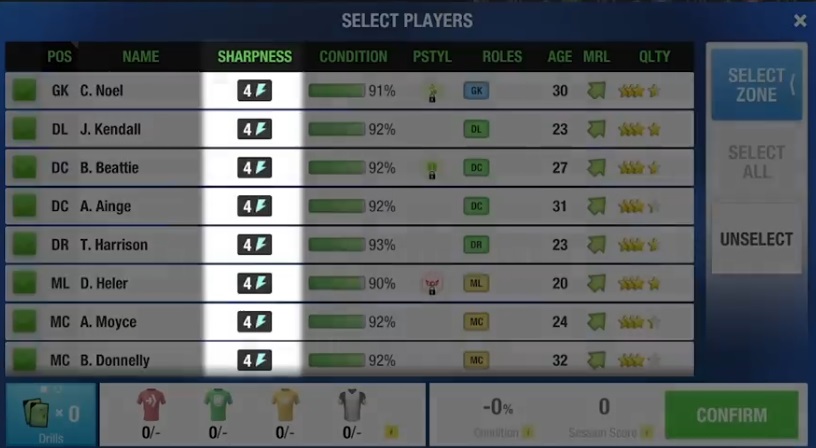 Teamplay Form is essential.
So also are Player Sharpness.
Player Sharpness is a player's technical proficiency and alignment with Teamplay strategies.
These bonuses enable your players to make the most out of your Teamplay Form.
Player Sharpness can be gained through training sessions.
All you need to do is maintain them daily to keep your players at peak performance.
Training Points and Level Unlock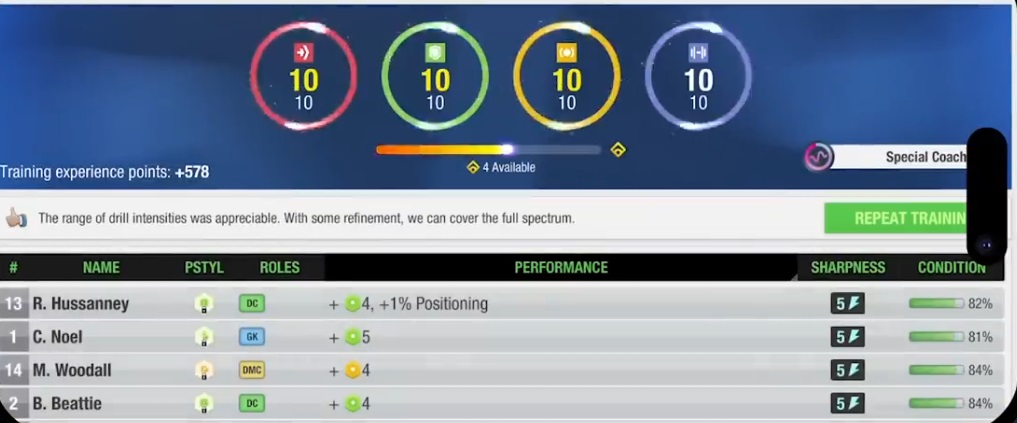 One thing managers on Top Eleven don't know is that when you train your team effectively, you'll accumulate training points that contribute to your Training Level.
With each level-up, you gain the ability to unlock a new Training Drill related to one of the four available types.
Or better still improve an existing one to increase its effectiveness.
It's time to get your squad in top form and maximize your training sessions.