eFootball has announced on Twitter or X through its official account that there will be a free coins giveaway of up to 10,000 eFootball coins to eFootball 2024 players.
According to eFootball, the opportunity to win these free coins starts from November 2-8, 2023.
Table of Contents
Eligibility to Win eFootball 2024 Free 10,000 Coins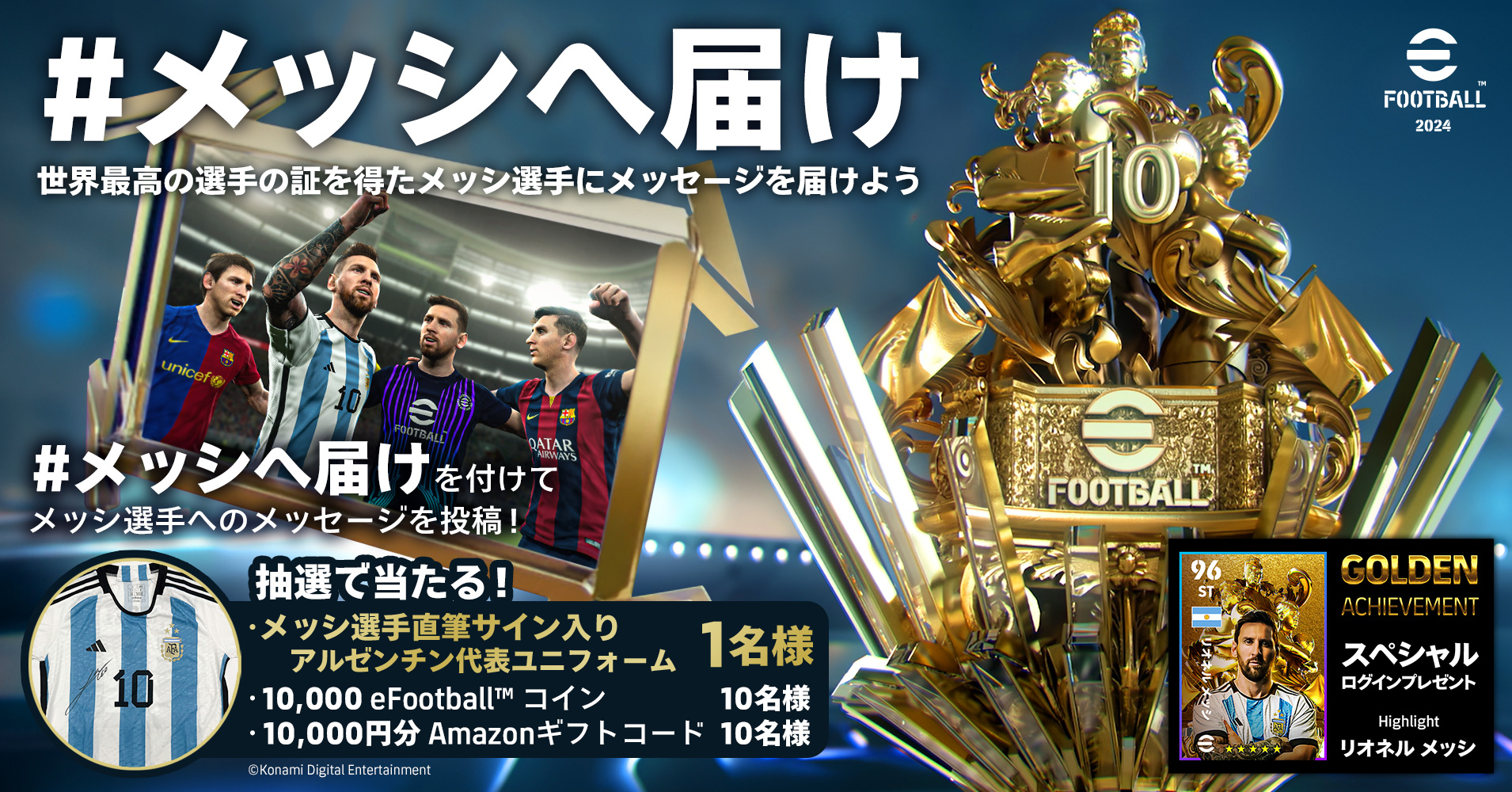 There are two eligibility criteria to win eFootball 2024 free 10,000 coins. These are:
Must live in Japan
Must agree to the campaign precautions
How to Apply for eFootball 2024 Free Coins
First, go follow@we_konami on X
Second, post a message to Lionel Messi with the hashtag #DeliveryToMessi on X and you'll be entered into a lottery to win a jersey signed by the man himself.
About Prize and Rewards
In the campaign, all winners will be contacted via Direct Message on X, where they'll be informed that they won:
1x Argentina national team uniform signed by Lionel Messi
10x 10,000 eFootball™ coins
10x Amazon gift code worth 10,000 yen