With the release of FIFA 23, lots of video gamers are already comparing the new FIFA 23 game to its predecessor, FIFA 22. While there are noticeable differences between the two games, most players are wondering if the upgrade from FIFA 22 to FIFA 23 is worth it. In this article, we'll take a look at some of the key features of FIFA 23 vs FIFA 22, and see the difference between the two gameplay.
Realism in Players' Faces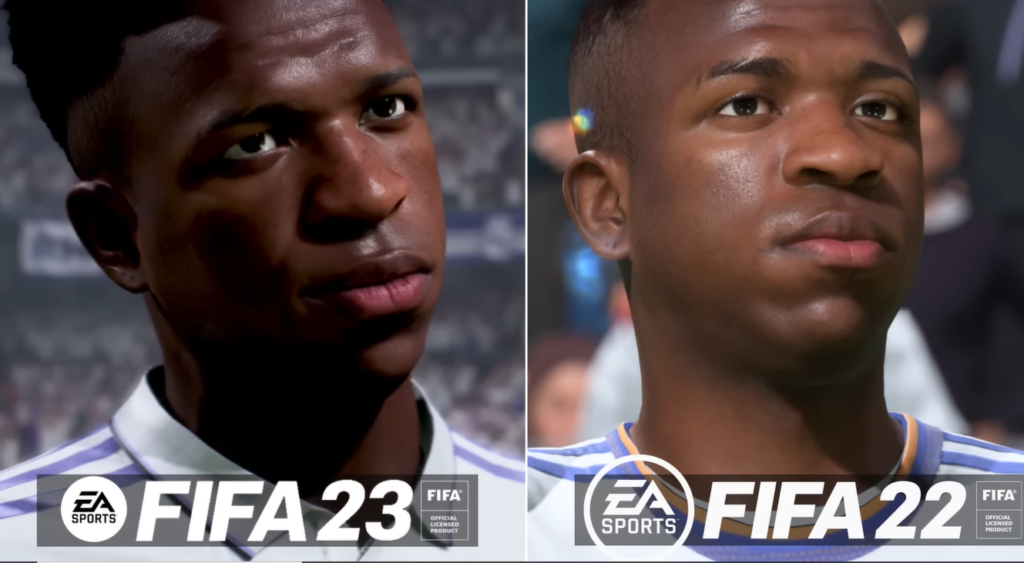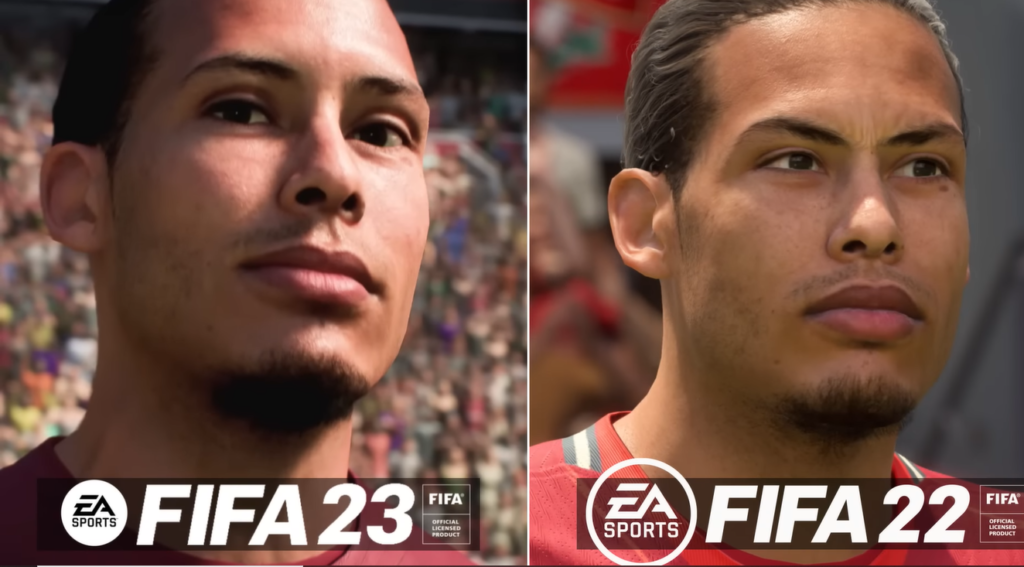 Realism in Running Work
According to EA, FIFA 23 received an advanced upgrade in development to better present the running motion of players in the game to be similar to real life. This feature was not released on FIFA 22.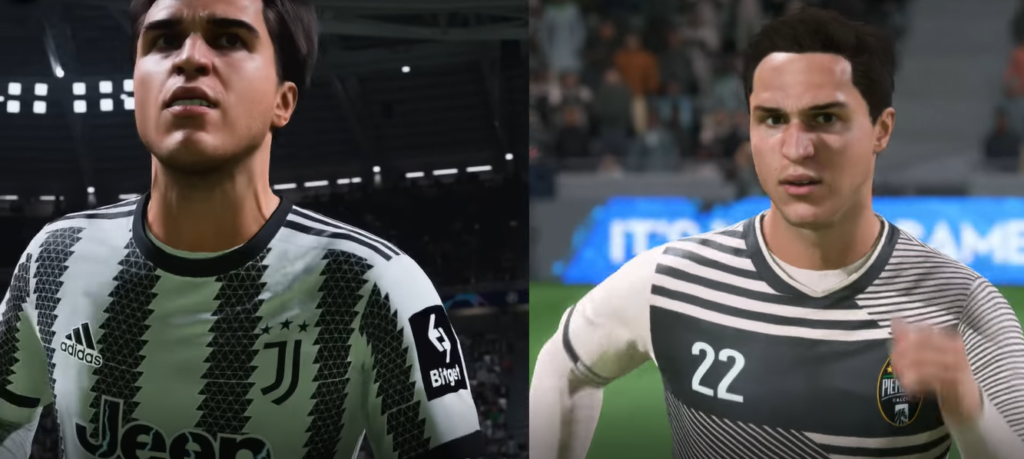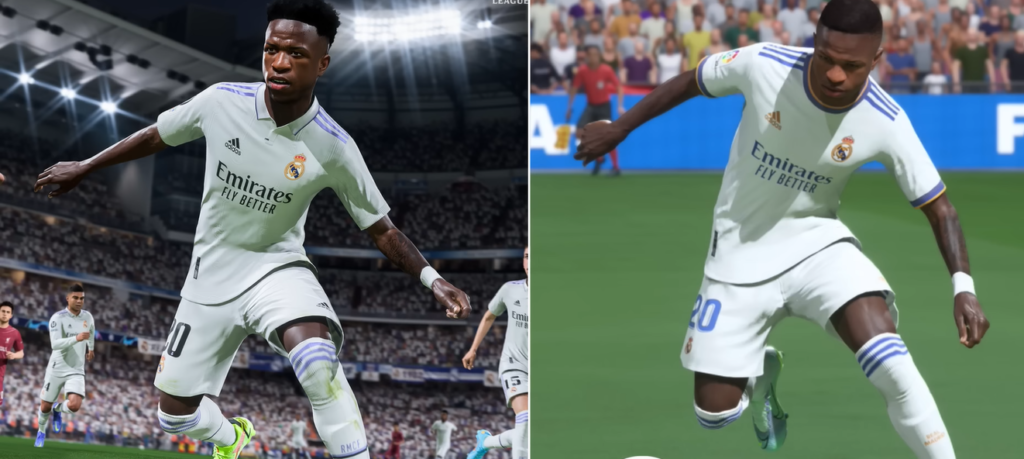 Finger Movement
The fingers of goalkeepers in FIFA 23 move when they get hit by the ball. Meanwhile, the fingers of goalkeepers remain all 'stuck together' even when fired shots at in FIFA 22.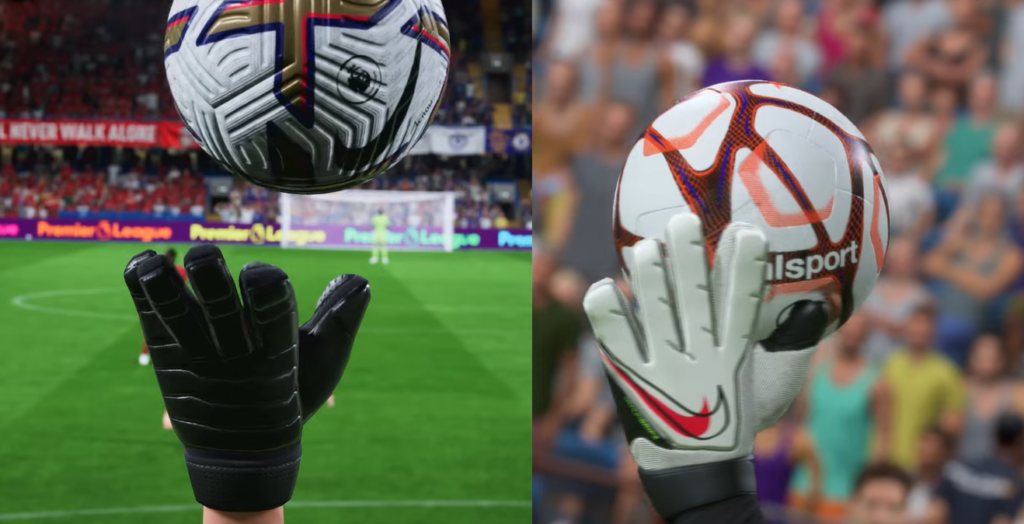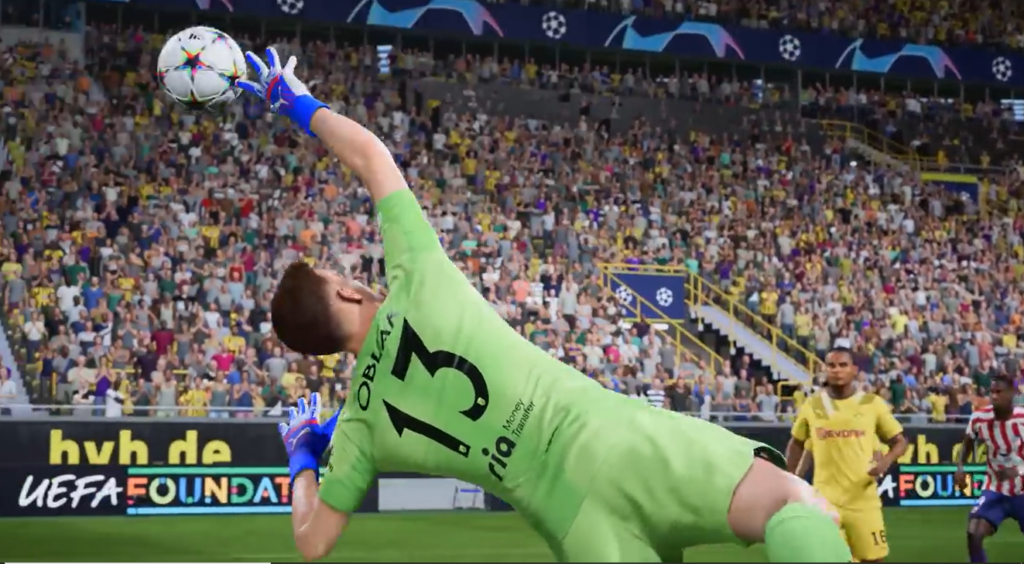 Stadiums
As you can see (in the image below) stadiums in FIFA 23 have better graphics than those in FIFA 22. In the comparison pictures below, football stadiums in FIFA 22 appear a bit blurry than football stadiums in FIFA 23, which appear clearer.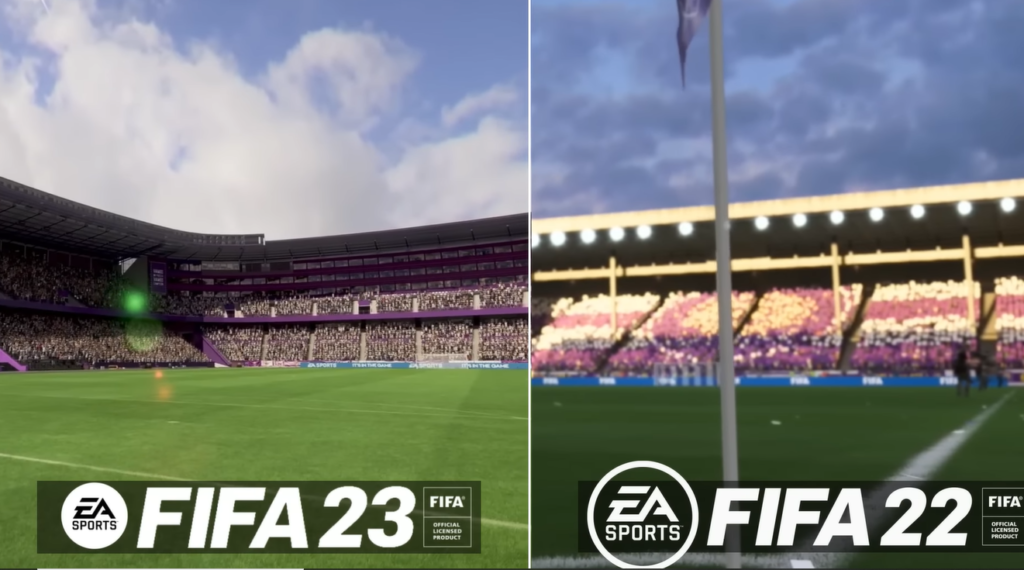 Penalty Kicks
EA Sports redesigned the mechanics for taking penalties in FIFA 23 widely different from how it is done in FIFA 22. In FIFA 23, there is a new circle shape composure bar when taking a penalty. Moreso, FIFA 23 has a better intuitive aiming system than FIFA 21.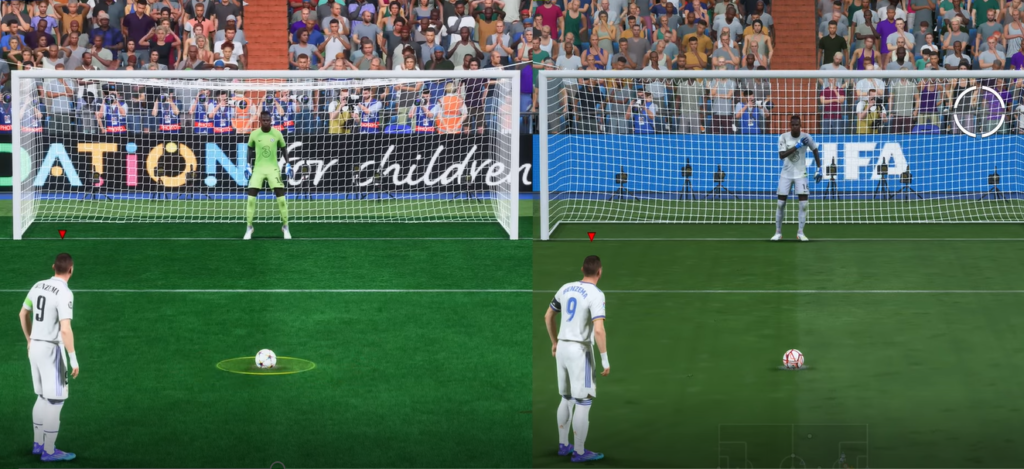 Grass Texture
Gameplay Graphic quality
FIFA 23 uses HyperMotion 2 while FIFA 22 uses HyperMotion 1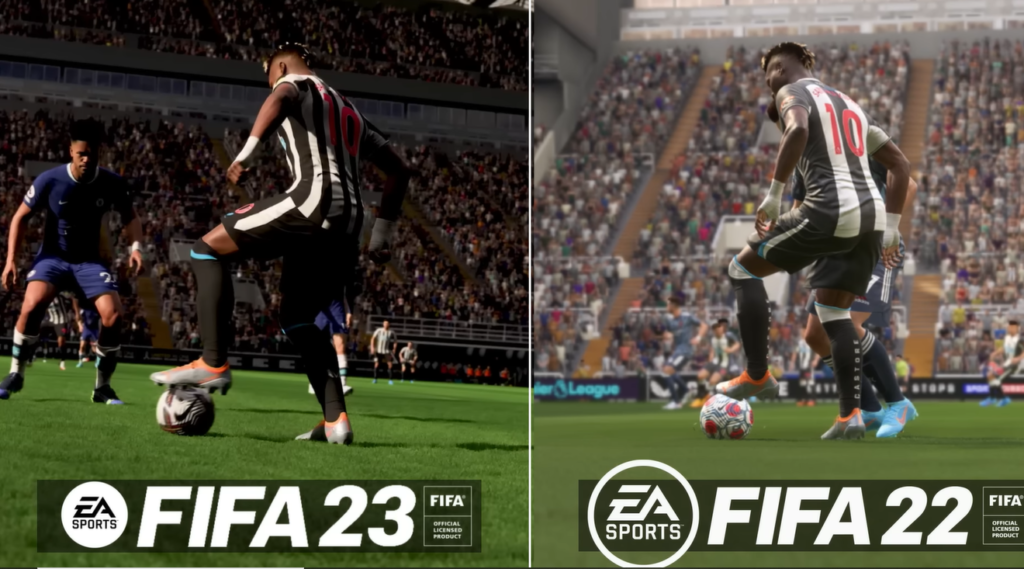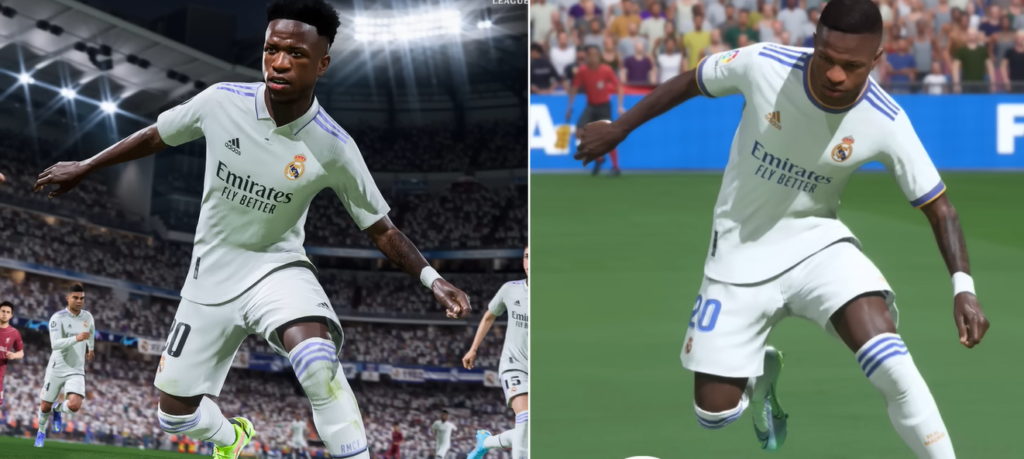 Freekicks
In FIFA 23, free kicks come with a quality assistant panel such as the direction of the ball, the distance from the goal, and an expected goal difference of the freekick. Players only get distance from the goal in FIFA 22 when taking a free kick.