When it comes to the best FIFA 22 tactics to use, one thing every gamer must know is that, with the right formation, you can always win a high number of games. Whether you're playing career mode, Ultimate Team (FUT), or just playing against friends — regardless of whatever opponent you are facing — a win can be ensured.
The better you change your FIFA 22 tactics or tactical skill moves, the further you'll get a sense of realism in the game and outwit your opponent. And this can be done by tweaking the gameplay with the best styles, custom tactics, new formation, assigning a new set of instructions, and more.
Even with the best tactics pre-installed in the game, some FIFA 22 players or many FIFA 22 players still struggle to put the best into the game. Because of this, we specifically curated this guide on top FIFA 22 tactics — which are already tested by our team — to help you easily destroy your opponent. HyperMotion technology which added 11 x 11 motion capture with 4,000 animations to the game, makes it more realistic and easier to win while employing these FIFA 22 tactics. This best FIFA 22 custom tactics guide contains 6 top FIFA 22 tactics and the best formations FIFA 22 gamers can use to win matches confidently in FIFA 22 game.
Best FIFA 22 Tactics Gamers With Winning Motives Need To Know
1. Pep Guardiola FIFA 22 Tactics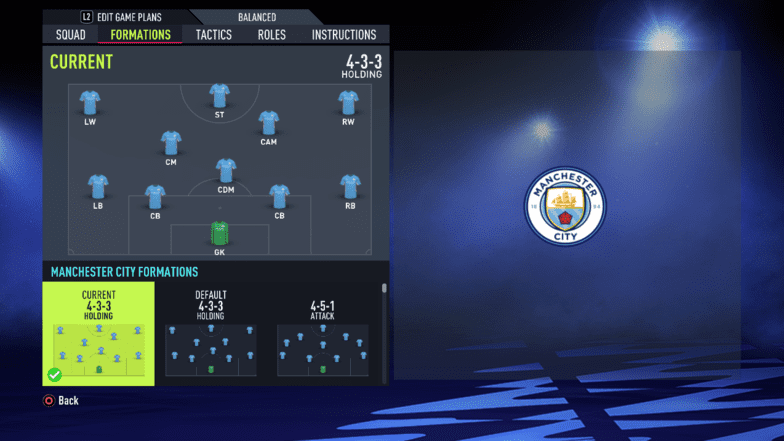 Using the 4-3-3 formation has proven a great success for Pep Guardiola in reality. Pep's formation has also been a success for gamers, particularly in FIFA 22 career mode and FUT 22. For gamers looking for how to implement his formation and custom tactics in their team's formation, below is an overview of how to configure your team's playing style to Pep Guardiola's FIFA 22 tactics.
If you want to replicate Pep Guardiola's strategy, start by setting your team's offensive style to "Press After Possession Loss", width to 20, and depth to 80.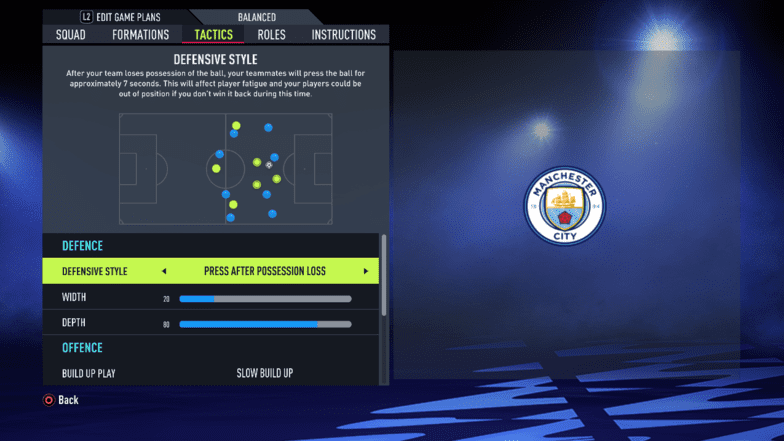 Set your team's build-up play to "Slow Build Up", chance creation to "Possession", width to 20, and players in the box to 7 bars so your team emulates Pep's offensive tactical skill moves. You should set four bars for corners and free kicks.
Pep Guardiola FIFA 22 Tactics and Instructions in his 4-3-3 Formation
It is easy to mimic Pep Guardiola's custom tactics and instructions for your players in all positions in the 4-3-3 (holding) formation. Simply go to instructions in formation, then set the striker's support runs to "Balanced Width," attacking runs to "Get in behind," interceptions to "Normal Interceptions," and defensive support to "Come Back On Defense".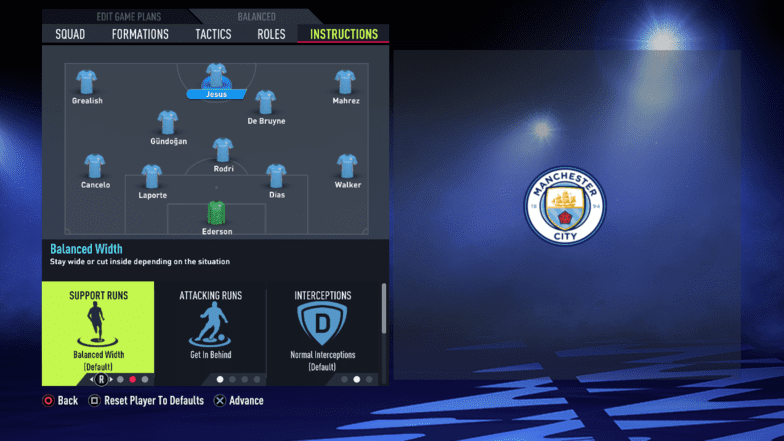 Make sure that your left winger's defensive support is set to "Come Back On Defense," chance creation to "Cut Inside," support runs to "Get in Behind," support on crosses to "Get Into The Box For Cross," and interceptions to "Normal Interceptions".
Right-wingers should be set to "Come Back On Defense," chance creation to "Stay Wide," support runs to "Balanced Support," support on crosses to "Get Into The Box For Crosses," and interceptions to "Normal Interceptions".
For your right attacking midfielder, set his defensive support to "Come Back On Defense," support on crosses to "Stay On Edge Of Box For Cross," positioning freedom to "Drift Wide," and interceptions to "Normal Interceptions".
In the case of a central midfielder, change the attacking support to "Get Forward," cross support to "Get Into Box For Cross," interceptions to "Normal Interceptions," positioning freedom to "Stick To Position," and defensive position to "Cover Wing".
The defensive midfielder's defensive behavior should be "Cut Passing Lanes," the attacking support "Balanced Attack," the interceptions "Normal Interceptions," the defensive position "Cover Center," and positioning freedom "Free Roam."
Left-back attacking runs should be set to "Joint The Attack," in other to create chances while interceptions to "Normal Interceptions," and run type to "Overlap".
The attacking support setting for the right-back should be "Stay Back While Attacking," interceptions to be "Normal Interceptions," and the offensive position to be "Stick To Position".
Do not touch the defenders' settings
You will need to set your goalkeeper to come for crosses and to a sweeper-keeper setting for outside-the-box saving. Something like this (image below)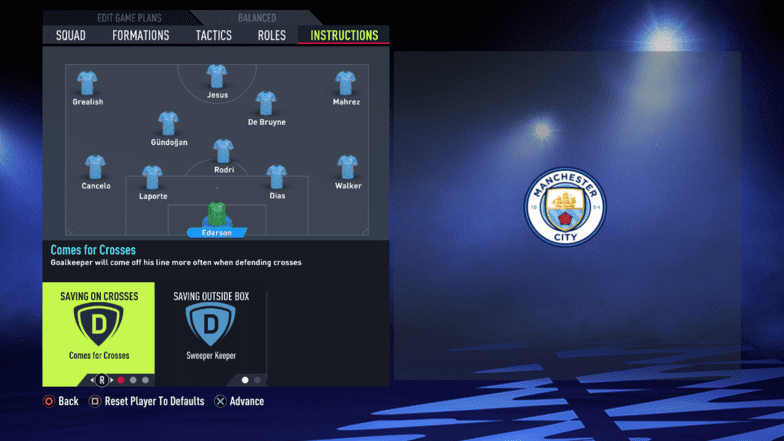 2. Playing the 3-4-3 of Thomas Tuchel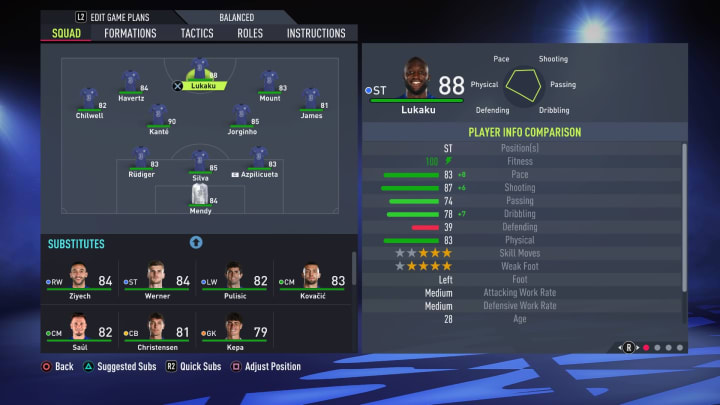 A lot of reasons explain why France Football voted Chelsea the 'Club of the Year' for the first time have to do with their tactical skill moves being overpowering to teams across Europe. The 3-4-3 diamond FIFA tactics or 3-4-3 formation on FIFA sees wide forwards tuck inside and create overloads in central areas, while wing-backs function as natural wingers rather than defenders.
Many gamers tend to be enthusiastic about Pep Guardiola FIFA 22 tactics because of their success rate with it, but Thomas Tuchel's FIFA 22 tactics also do the trick, too. The FIFA 22 tactics help crush your opponents too. Although you'll have to build up more slowly in an intricate manner, the outcome is worth it.
3. Soccer in its Totality
With a fluid system, are you looking for the most possession? In that case, we have what you need to know. There's a new feature EA Sports has added that lets you drop a defensive midfielder between your center-backs at your will, and it's a tactical skill moves that's just as good in videogames as it is in real life. This involves using a midfielder who is capable of both winning and bringing the ball out — leading to a 70% control in the game.
4. The Deepest of Deep Blocks
You may once have played with someone who views FIFA the same way Jose Mourinho views the game – whoever commits the fewest mistakes wins. You can always sit in, and make your opponent work very hard to create chances. All you need to do is to pay close attention to making sure your defenders do not wander off randomly while you're not controlling them. You should switch players swiftly, consistently, and effectively in order not to get out of position to give the opponent a space.
5. Full-scale Attack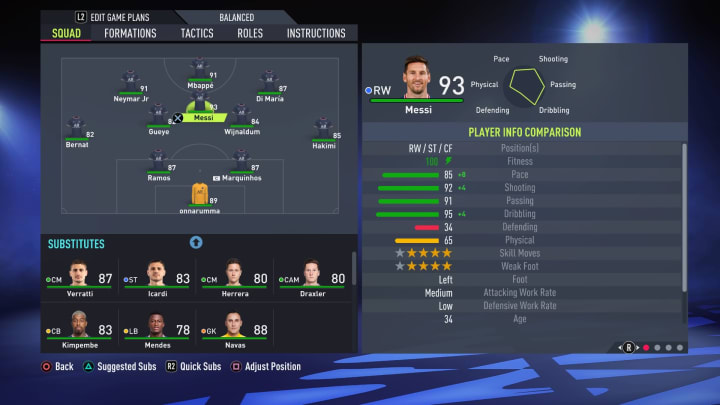 Quite a number of game players can't avoid making mistakes as they are humans. Perhaps you should instead try to obliterate your opponent with all possible mechanisms. Although this is hardly a tactical innovation of the caliber of Pep Guardiola — it is an effective strategy, regardless.
6. Keeping it Simple, No Tactics, All Vibes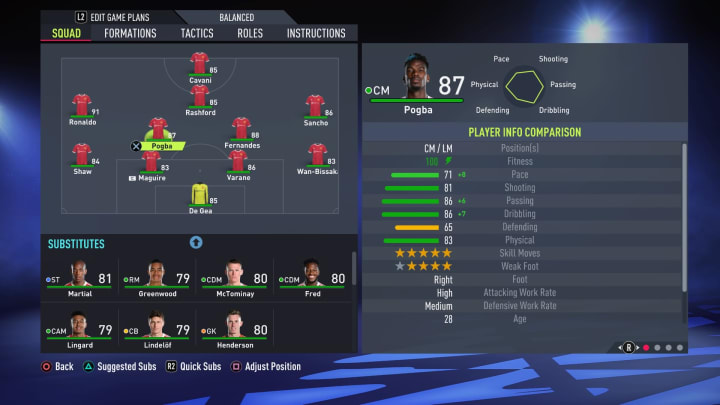 One of FIFA's greatest strengths as a football simulation game is that there isn't just one way to win and you can experiment and tweak your way to victory. There are times when having no plan is the best option. A management style akin to Harry Redknapp's. Then put your best players on the field and you should be fine and control them well. This is one of the best custom FIFA tactics. It is definitely the best formation FIFA 22 players will want to employ while playing for fun and to win.
These are the best FIFA 22 tactics that can really make a big difference in your team's FIFA performance and it doesn't matter if you are a beginner or an expert. And, if you looking for how to earn massive coins, buy and sell FIFA coins, how to transfer coins without getting banned, or even how to remove a ban from an EA account, check out our guide which covers it all on FIFA 22 coin.